QuadrigaCX: FBI Collaborating with Suspected Victims to Solve the Mystery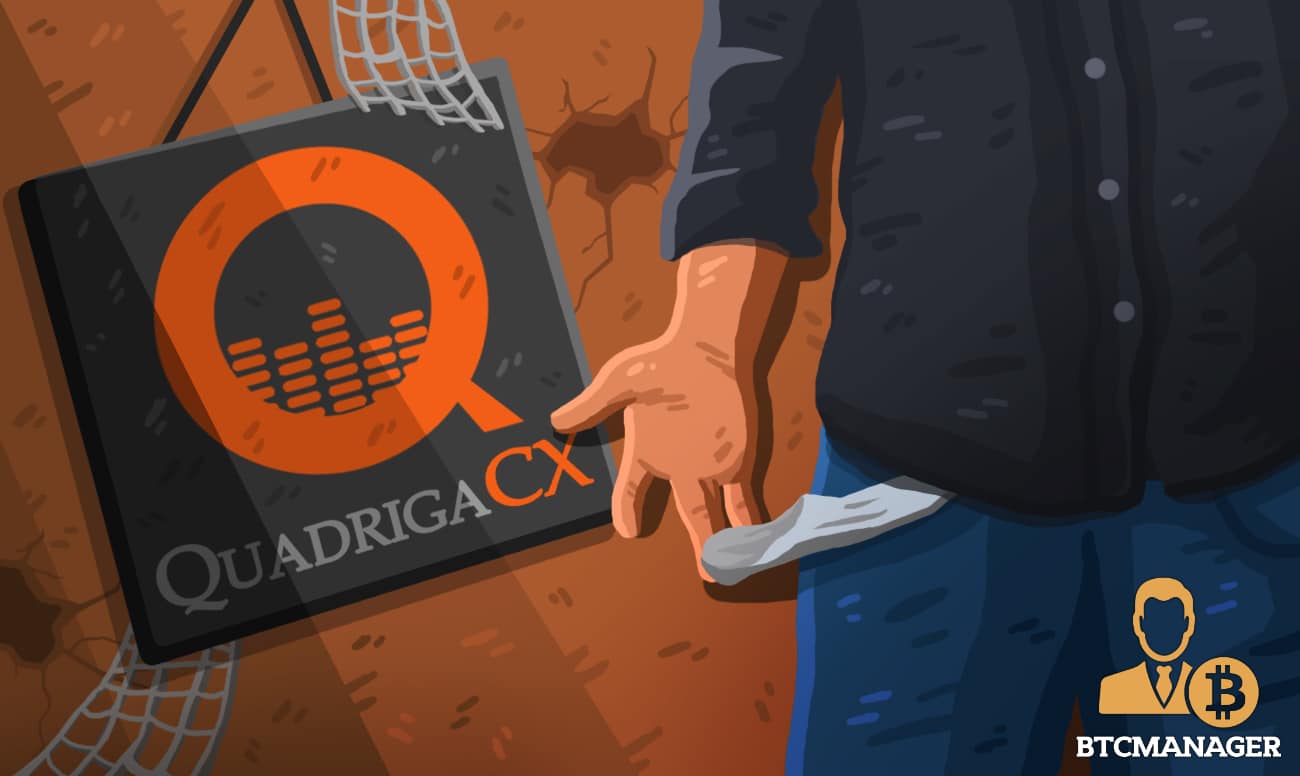 The United States Federal Bureau of Investigation (FBI) has finally contacted some of the bitcoin (BTC) traders who lost their hard-earned money to QuadrigaCX and is now working with them to dig up more facts concerning the exchange's collapse, according to reports on January 14, 2020.
FBI Sends Emails to QuadrigaCX Victims 
While the soul of Gerrard Cotten, the founder and CEO of the now-defunct Canadian bitcoin (BTC) trading venue, QuadrigaCX may be resting in peace, the victims of the sudden collapse of the exchange are yet to find succour and the FBI is now working round the clock to solve the mystery behind Quadriga's crash.
Per sources close to the matter, Valerie Gauthier, a victim specialist with the FBI has sent out emails to former users of QuadrigaCX exchange, notifying them of a new portal where they could get valuable info pertaining to the case.
The email read:
"I'm contacting you because we have identified you as a possible victim of a crime. This case is currently under investigation by the FBI. A criminal investigation can be a lengthy undertaking, and, for several reasons, we cannot tell you about its progress at this time. A victim of a federal crime is entitled to receive certain services. The enclosed brochure introduces you to the FBI's Victim Assistance Program and the types of assistance that may be available to you."
The FBI has urged victims of the exchange to send their inquiries and provide valuable info concerning the matter to a dedicated email, [email protected].
The QuadrigaCX Journey So Far
Gerald Cotten, the CEO of QuadrigaCX reportedly died in Jaipur, India in January 2019, a situation the deceased's widow, Jennifer Robertson, claims has made it impossible for the exchange to access the funds stored in its wallets since Gerald is the only one with the private keys and passwords.
As reported by BTCManager, the FBI, alongside several other U.S. federal agencies including the Internal Revenue Service Criminal Investigation (IRS-CI), the U.S. Attorney's Office for the District of Columbia and the Department of Justice's Computer Crime and Intellectual Property Section first launched operations to identify QuadrigaCX victims in June 2019. 
In April 2019, Nova Scotia court greenlighted QuadrigaCX bankruptcy proceedings and that month, reports surfaced that Cotten was involved in a money-laundering scheme and may have misappropriated clients' funds, a revelation that triggered more suspicions concerning his sudden death.
More recently, in December 2019, lawyers representing QuadrigaCX investors, Miller Thomson LLP, wrote a letter to the Royal Canadian Mounted Police, asking them to exhume Cotten's body and conduct a proper post-mortem autopsy to confirm the cause of Cotten's death and ascertain whether the body is truly Cotten's.