QUIVR, Distributed Finance Close Fundraising Rounds, Invesco Launches a Metaverse, Crypto Uptrend Continued Today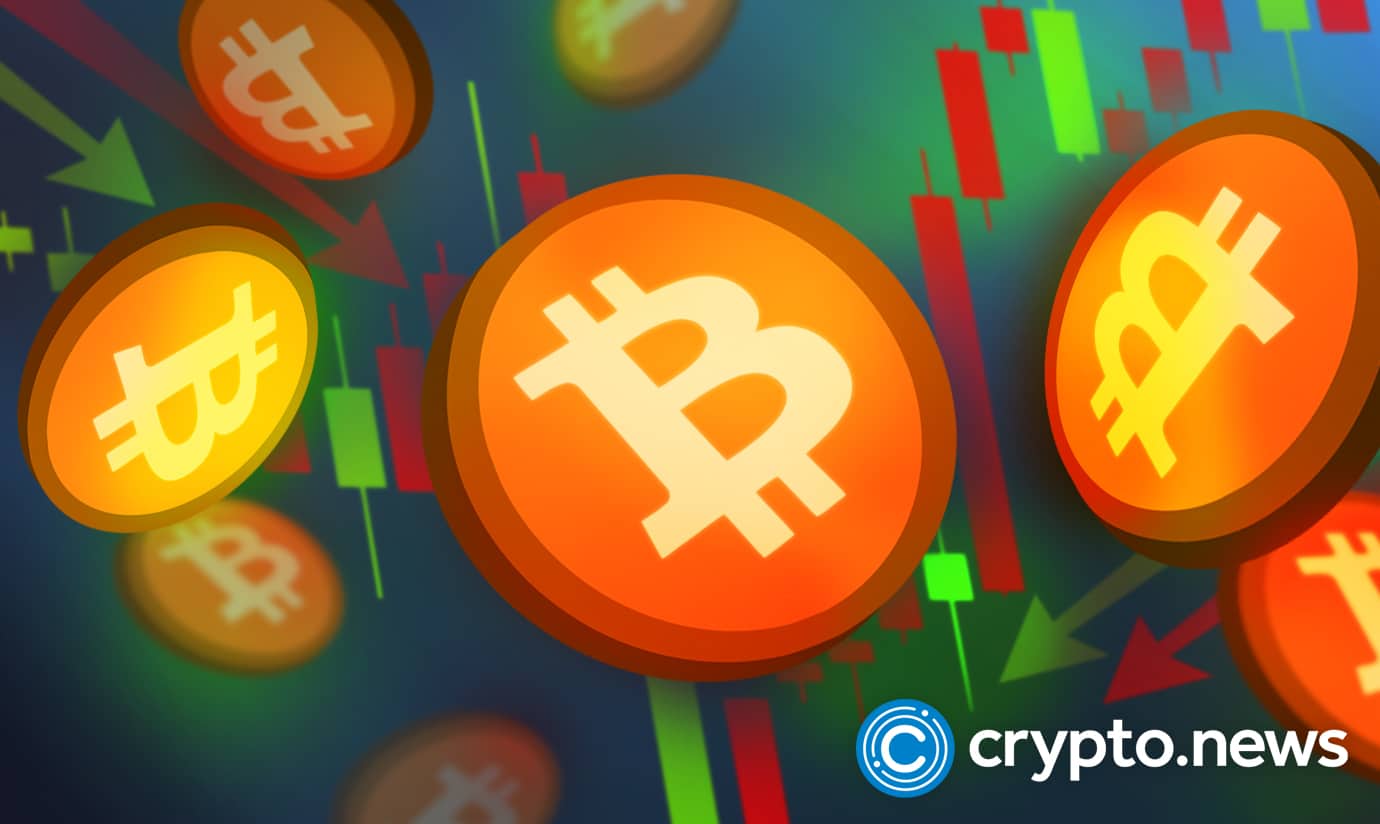 Several projects have announced successful funding rounds today, including QUIVR and Distributed Finance. Bulls made a slight charge in the crypto market today, leading to a rise in market cap.
QUIVR Closes $3.55 Million Funding Round
QUIVR, a Decentralized social ID, and verification network, recently announced the successful completion of a seed round that raised $3.55 million. According to the press statement, this funding round was led by the IV Crypto fund. Several other investors participated in the round, including @CsquaredVC, @FBGCapital, and @Sfermio.
The funds raised in this round allow Quivr to maintain the mission allowing everyone to represent themselves as authentic as possible. The CEO and Co-founder of Quivr, Raymond Lee, recently said;
"At Quivr, our mission is to create a secure digital identity – powered by you, for everyone to represent their most complete self online and offline. We're working to make the digital world a more human world; we believe people are best understood and represented when we embrace all parts of our human identity. Quivr allows people to express their unique selves on the web, with a trusted layer of verification."
Distributed Finance Acquires Rand Gallery, Announces $2.5 Million Seed Round
Distributed finance just recently announced the completion of a $2.5 million seed round. The platform's funding round was led by Borderless capital. Other investors associated with this funding round include Eterna Capital, The Algorand Foundation, Fun Fair Ventures, and Big Brain Holdings.
Since the platform creators are the founder of an Algorand-based DAO management tool, Zest, Distributed Finance is now the holding company of Zest. The aim of the recently raised funds includes the expansion and scaling of Zest.
Moreover, part of the $2.5 million was used to acquire Rand Gallery. When talking about the acquisition, Murray Jones said;
"NFTs and DAOs overlap, meaning Zest and Rand Gallery have much in common. Zest will use NFTs to access its DAOs, and Rand Gallery will introduce DAO products into its marketplace. For example, we recognise a tool like PartyBid is operationally efficient but would work much better integrated directly into a marketplace."
Invesco Launches a Metaverse Fund
Just recently, Invesco announced the launch of a new fund designed for the metaverse. According to a report released via Citywire this Monday, this new fund focuses on seven different areas, all within the metaverse landscape.
Among the areas are networks for hyper-connectivity, next-gen operating and computer systems, hardware devices providing metaverse access, Immersive platforms with AI, interchange tools for interoperability, blockchain, and assets and services that help digitize the real economy.
Further reports show that Tony Roberts, the Fund Manager, and James McDermottroe, the deputy fund manager, will co-manage the fund. Tony Roberts recently noted;
"While the metaverse's applications to entertainment are increasingly well-understood, the interconnectivity that it enables will likely have a transformative impact across industries as diverse as healthcare, logistics, education and sport."
WazirX Co-founder Seeks Funding for New Blockchain Venture
Nischal Shetty, the co-founder of the WazirX crypto exchange, is seeking to raise a funding round for a new blockchain venture. According to sources, Shetty plans to raise about $20 million as he hopes to continue developing his venture Shardeum.
According to several sources, participants in this round include Big Brain Holdings, Contingent Ventures, Struck Crypto, and Spartan Group. However, according to Shetty, the round is not yet closed. Shetty said;
"We are currently working with top VCs in an ongoing funding round. While it has not yet closed, we expect to see great support for Shardeum and our mission of making blockchain technology faster, smarter, and easier to use for everyone. We look forward to sharing more details on how we're working to turbocharge the expansion of our team and accelerate Web3 adoption for developers and their users."
Bulls Hit the Crypto Market Today
Today, the crypto market continued with positive uptrends hitting a 24-hour high at $1.05 trillion. While it dropped slightly, the market value was still at a 0.8% increase at the end of the day, with the market cap at $1.04 trillion. Crypto coin surges led these bulls, with Bitcoin gaining over 1.02%, while Ethereum gained 2.38%.