R3, AFIN Partner to Enable Financial Institutions Explore CBDCs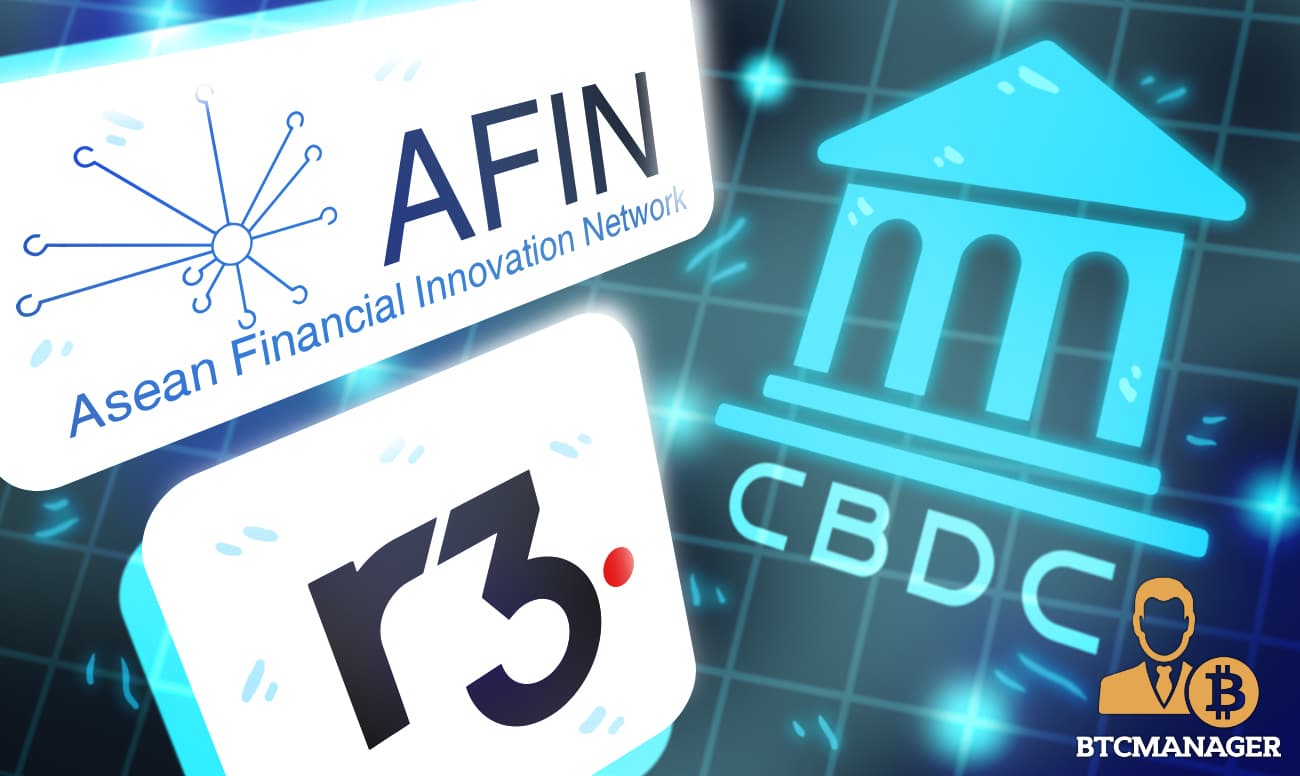 R3 and the ASEAN Financial Innovation Network (AFIN) have inked a strategic partnership deal aimed at developing a central bank digital currency (CBDCs) sandbox that would make it easier for fintech firms and traditional banks to create and test their CBDC payment solutions, according to a press release on June 15, 2021.
Accelerating CBDC Development
While the COVID-19 pandemic has claimed millions of lives globally, devastating economies and restricting peoples' free movement, it has also awakened the world to the pressing need for contactless payment solutions such as digital currencies.
According to the Bank of International Settlements (BIS), more than 60 percent of apex banks in various jurisdictions have made significant progress so far in their CBDC journey and the institution has made it clear that these state-backed digital currencies could enhance cross-border payments.
In the latest development, R3, a company dedicated to creating enterprise blockchain solutions, has joined forces with the ASEAN Financial Innovation Network (AFIN), to create a digital currency sandbox that would help central banks as well as financial technology (fintech) projects to explore and adopt CBDCs.
The team says the new CBDC sandbox will be launched on the API Exchange (APIX) platform from August 2021, providing interested entities with the tools they need to develop CBDC applications for innovative payment rails and multi-currency solutions
CBDCs Important for Central Banks 
Launched in 2018, AFIN is a not-for-profit organization co-founded by the Monetary Authority of Singapore (MAS), the International Finance Corporation (IFC), and the ASEAN Bankers Association.
Pieter Franken, Independent Advisor at AFIN has reiterated that the new sandbox will make life easier for central banks, especially at a time when global adoption for public cryptocurrencies like bitcoin is increasing exponentially.
In his words:
"Three years after its launch, the APIX platform has scaled by leaps and bounds. Today it is enabling the FinTech ecosystem to provide new impetus to the deployment of digital currencies in everyday transactions globally. With R3's APIs on APIX, we will see financial institutions and fintech firms designing new CBDC solutions collaboratively and deploying them as future-ready enterprises."
In related news, China continues to make significant progress in its digital yuan trials. As reported by BTCManager on June 2, 2021, the People's Bank of China (PBoC) paid out $6.2 million to participants in its latest DCEP testing round.