Ramp partners with MetaMask to enhance web3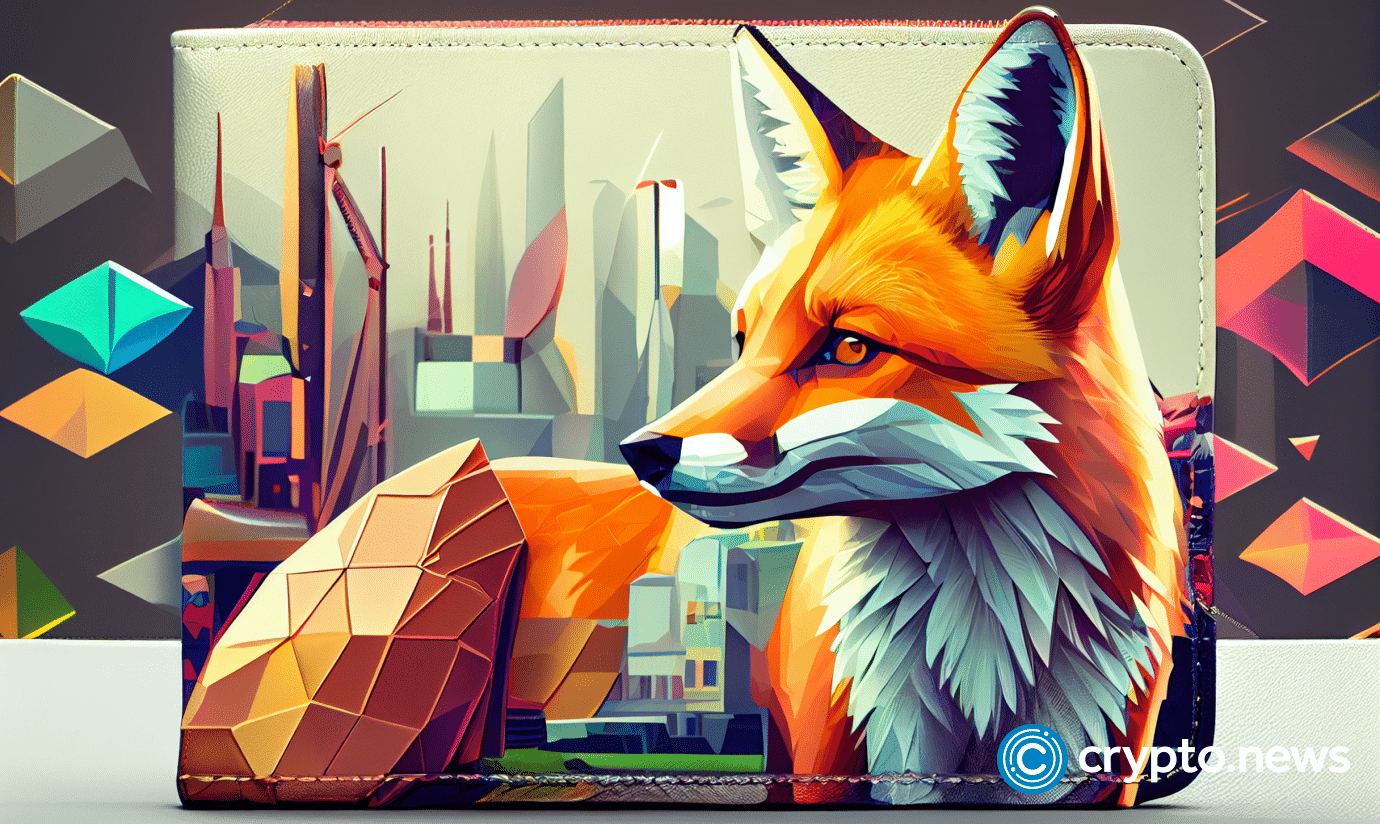 Ramp, a fintech company focused on connecting crypto with traditional finance, has partnered with MetaMask, a popular non-custodial wallet, to integrate its on-ramp services on the wallet's mobile application. ConsenSys, a Ethereum-focused technology company, is the developer of MetaMask.
Ramp join forces with MetaMask
Ramp is designed to bridge the gap between traditional fiat and crypto spaces, allowing users to transition between the two. Ramp's partnership with MetaMask aims to give over 100 million MetaMask users across 150 countries full access to Ramp's utility.
During the initial integration, Ramp's services would be available to users on the MetaMask mobile application and the MetaMask Portfolio. This would allow users to convert their cryptocurrencies into traditional fiat currencies, augmenting the long list of dapps available to MetaMask users.
In a press release shared with crypto.news, Ramp said the core reason behind the partnership is web3 evolution and global adoption. Aside from tech enthusiasts and experienced members of the crypto space, the average user of financial services experiences difficulties in accessing the digital asset space.
By integrating Ramp into the foremost self-custody wallet, the partnership would make web3 an integral part of the traditional finance landscape, integrating decentralized finance (defi) into the daily lives of users of financial services.
In a comment, Szymon Sypniewicz, the CEO at Ramp, said,
"MetaMask and Ramp's collaboration has just accelerated the Web3 revolution! With Ramp's unrivaled set up in South America and support for PIX instant payments in Brazil, we're talking about onboarding 100 million Metamask users across 150+ countries and 40+ local currencies straight into web3 – from zero to crypto in mere seconds. Add to that mix direct access to nine different Ethereum Layer-2 networks (with more to come), and one thing is clear: this isn't just another partnership. It's a quantum leap forward. The user-friendly Ramp widget doesn't just make it easier; it makes it inevitable. Welcome to the future where web3 is everyone's reality."
MetaMask building a crypto-friendly ecosystem
Before its partnership with Ramp, MetaMask had moved to create a crypto-friendly extension into the traditional finance space by introducing the "Buy Crypto" feature within its Portfolio Dapp. The feature allows users to buy crypto directly with fiat, straight into the user's wallet.
It also gave users across 189 countries access to approximately 90 cryptocurrencies via their MetaMask wallets while supporting a long list of local payment methods. However, there are limits to purchase due to regional laws and regulations.
Commenting, Lorenzo Santos, the Senior Product Manager at MetaMask, said:
" We recognize that seamless, secure, and user-friendly on-ramps are essential for bridging the gap between traditional and decentralized finance. Integrating Ramp Network is not just a technical enhancement; it's a commitment to providing our users with the most intuitive and frictionless experience as they venture into the world of cryptocurrencies."
Disclosure: This content is provided by a third party. crypto.news does not endorse any product mentioned on this page. Users must do their own research before taking any actions related to the company.