Real life dog behind Dogecoin (DOGE) meme coin in critical condition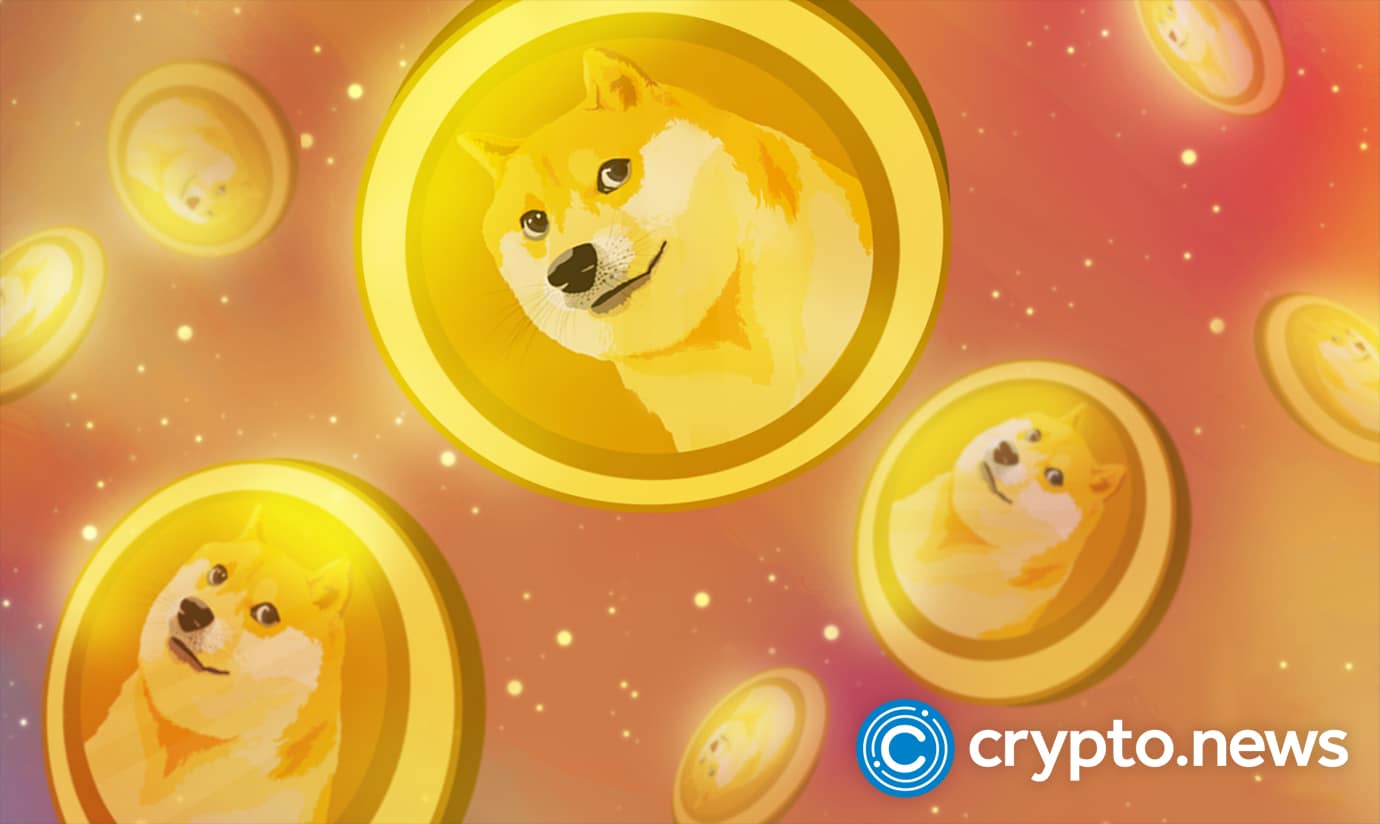 Kabosu, the Shiba Inu dog which inspired Dogecoin and the "doge" meme, is critically ill, according to her owner.
Shiba Inu dog behind Doge meme is seriously ill
In a Twitter post on December 26, Kabosu's owner, a Japanese kindergarten teacher named Atsuko Sat, said in Japanese that the rescue dog was in a dangerous condition, but she reassured her followers that the dog would be fine and is "getting power from all over the world" from supporters.
The news arrived as a shock to Doge meme fans, who were moved by Sato's tweet. "I wish nothing but the best for Kabosu. I am hoping for nothing but the best for Kabosu. Wishing for a speedy recovery," a Twitter user said.
Another Twitter user who sent her well wishes offered to cover all expenses to ensure she received the best possible care.
Sato did not reveal what health issues Kabosu is dealing with but mentioned in an earlier post that Kabosu has been ill since Christmas Eve and has refused to eat or drink.
Kabosu had her 17th birthday earlier this year. It is important to note that the average Shiba Inu lifespan is between 12 and 15 years.
Dogecoin keeps gaining traction
The Doge meme began in 2010 with a blog post by Sato. The photograph of the dog with an awkward expression was followed by the caption, "Such fun…wow."
After the photo gained popularity, dozens of photoshopped versions of it started to circulate online as parts of various jokes and memes. As the meme gained traction, it inspired the creation of the first "meme coin," Dogecoin, which was initially created as a joke by Billy Markus and Jackson Palmer in 2013. Soon after, members of Reddit and other web forums began using Dogecoin for charitable purposes and online tipping.
Even though it was created as a joke, Dogecoin remains immensely popular in the crypto industry nearly a decade after its inception.
Many Dogecoin users were hopeful that Elon Musk's takeover of Twitter would result in the integration of DOGE on the social media platform, causing the price to rise in response to the news.
Musk has been a strong advocate of Dogecoin for a long time, and at one point, before admitting it wasn't possible, he planned to charge Twitter users 0.1 DOGE to post in an effort to reduce scam posts.
DOGE is the eighth largest coin by market capitalization, with nearly $10 billion, according to trackers, and has seen a volume of above $250 million in the last 24 hours.