Reddit's Moons and Bricks tokens skyrocket amidst terms of service change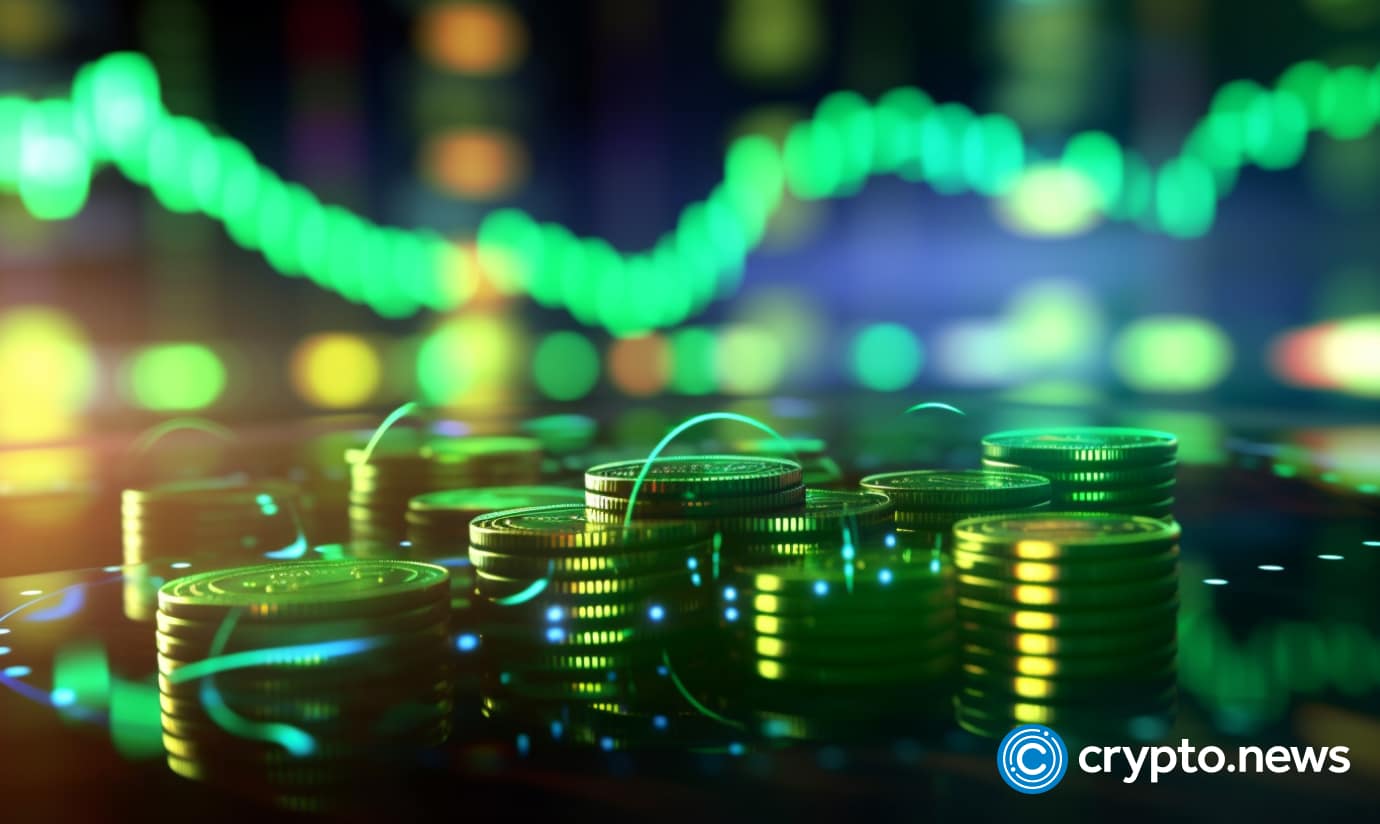 The native tokens of Reddit's r/CryptoCurrency community, Moons (MOON) and Bricks (BRICK) have recorded an impressive triple-digit price gain this week following an announced change in Reddit's terms of service.
The cryptocurrency Moons (MOON) associated with Reddit's r/CryptoCurrency community, which boasts over 6.5 million members, has witnessed a significant price increase since July 16 around 1 pm EST.
Coingecko data shows a 358% rise in the value of Moons, from $0.09 to nearly $0.45.
Moons are ERC-20 tokens that Reddit awards to users for their contributions to the r/CryptoCurrency subreddit through posts or comments. These tokens can be traded, tipped, or used within the community for various purposes. They can also be stored in Vault, Reddit's Ethereum (ETH)-based wallet.
Another token, Bricks (BRICK), given as a reward for contributions in the r/Fortnite subreddit, has seen a substantial increase of 657% within two days from $0.005 to $0.052.
Recently, a trending post in the r/CryptoCurrency subreddit highlighted a change in Reddit's terms of service, which now allows for trading verified virtual goods such as avatars and Reddit's community points.
According to Coingecko's co-founder and COO, Booby Ong, told CoinDesk, "Reddit's Terms of Service recently changed where it now explicitly allows for trading Reddit's tokenized Community Points. The change also goes alongside the removal of Reddit's non-tokenized Coins and Awards. No firm changes have been announced for Reddit's Community Points yet, but the community is speculating that Reddit will give more attention to the Community Points. This has resulted in MOON and BRICK tokens increasing by over 100% in value this week,".
Ong further clarified that trading community points have always been a possibility, even though it is difficult via the Reddit app. To make a trade, users must export the private key from the Reddit wallet and import it into a crypto wallet. Subsequently, they can trade the community points on an Arbitrum Nova DEX.
The r/CryptoCurrency subreddit community responded favorably to the changes in the terms of service. Cryptocurrency exchange Kraken expressed gratitude to the subreddit for sharing updates about the service changes.
A Kraken representative mentioned that the exchange is open to adding new digital assets, which has spurred expectations about a potential listing of the Moons token on the Kraken exchange. This speculation may have contributed to the token's recent price surge.