Regulators Call Out Celsius Crypto Lender for Misleading Investors Over Financial Trouble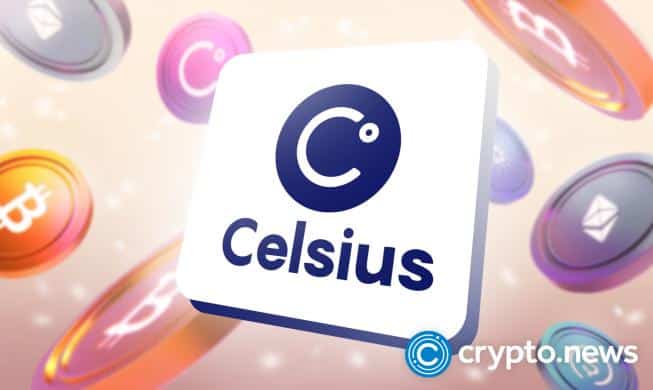 Crypto lender Celsius continues to face more scrutiny from regulators amid its bankruptcy crisis. On Wednesday, the circumstances leading to the firm's failure came to question that it allegedly hid its financial troubles from its investors. The latest news emerged even with accusations still being levied against a former manager for losing millions of dollars.
Details From the Filing
A public court filing presented on September 7, 2022, asserts that it is possible that Celsius disguised its money troubles from its investors and "engaged in the improper manipulation of the price" of the platform's token to improve the firm's balance sheet and finances.
Regulators from the Vermont Department of Financial Regulation issued the filing to back the motion made by the United States Trustee to name an independent examiner.
That's because the trustee examining Celsius's bankruptcy case stated in the past that they are searching for an examiner to assist in obtaining new information and alleviating "confusion and anxiety."
Recent court filings reflect on how the crypto lender company sustained "massive losses" in the first seven months of 2021 and "tow material adverse events" in June and July of that year, based on a preliminary study of financial records.
Although federal securities laws and State require the firm to disclose its financial statements, the corporation kept its financial losses concealed from investors.
Celsius is also accused of manipulating the price of its CEL token. The filing mentions that the transactions may have "artificially" increased the company's CEL holdings on its balance sheet. The filing also claimed that the firm "never earned enough revenue to support the yields being paid to investors."
However, yesterday's latest filing on Celsius stated, "During the course of the multi-state investigation, it has become clear that Celsius, through its CEO Alex Mashinsky and otherwise, made false and misleading claims to investors about, among other things, the company's financial health and its compliance with securities laws."
"Both of which likely induced retail investors to invest in Celsius or to leave their investments in Celsius despite concerns about the volatility of the cryptocurrnency market."
Rising Concerns Around Celsius's Business Model
An independent examiner must examine the firm's business model, operations, investments, and loan activities. That is because the statement mentioned that an examiner will also look into the management of Celsius to determine the company's "role in creating the Debtors' current illiquidity, as well as any "irregularities."
Since the corporation filed for bankruptcy on July 13, more than three hundred clients have issued letters, some claiming that they were misled and requesting the recovery of their money.
On Tuesday, a lawyer representing Celsius said the firm had been offered additional funds to assist in its restructuring process. Celsius later announced a meeting with a committee representing unsecured creditors the next week and is working "expeditiously" on the way ahead.
The filing also mentioned that an examiner could clear up any misunderstandings regarding the matter that may have arisen from social media.
More Claims Celsius Manipulated CEL Token to Bolster Balance Sheet
Another filing from regulators shed some light on how Celsius's concerns may have arisen as early as 2020 when it was paying yields to some existing investors with the assets of new investors.
After the Vermont Department of Financial Regulation sought information from the firm's CFO, it became clear of Celsius's misdoings. He alleged that Celsius has never earned enough revenue to support the yields advertised to its customers.
What's shocking is that Celsius might have been insolvent as early as 2019. According to regulators, that's because after excluding holdings of its CEL token, the firm's liabilities exceed its assets from March 2019.
In Layman's terms, over the years, Celsius has taken advantage of its native token to prop up its balance sheet. A recent filing unraveled how the firm and its management could manipulate the price of CEL and use investors' funds to purchase more tokens and therefore inflate its net position.
The filing read, "by increasing its Net Position in CEL by hundreds of millions of dollars, Celsius increased and propped up the market price of CEL, thereby artificially inflating the company's CEL holdings on its balance sheet and financial statements."
The allegations continued, "Excluding the Company's Net Position in CEL, liabilities would have exceeded its assets since at least February 28, 2019. These practices may also have enriched Celsius insiders, at the expense of retail investors."