U.S. Trustee's Office Files Omnibus Objection Against Celsius's List of Proposed Professionals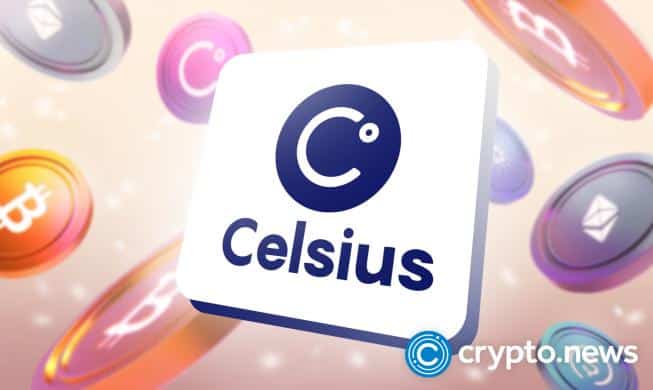 The Office of the U.S. Trustee has filed an omnibus objection to an application by Celsius Network to retain several entities to provide the company with professional counsel in ongoing bankruptcy cases.
U.S. Trustee Alleges Lack of Transparency From Celsius
Professional retention rules require rigorous compliance to ensure the integrity and transparency of the bankruptcy system. However, the U.S. Trustee felt Celsius's professional retention applications and supporting declarations were incomplete and lacked transparency.
The U.S. Trustee argued that Celsius failed to satisfy section 327 of the Bankruptcy Code, which requires full disclosure of any connections professionals may have with debtors, creditors, or other interested parties in a bankruptcy proceeding.
The professionals proposed by Celsius in its application included the law firm of Kirkland & Ellis, Celsius's principal legal advisors, and bankruptcy technology firm Stretto Inc., the crypto lender's administrative advisors.
Others are CenterView Partners, Celsius's investment bankers; Latham & Watkins as special counsel; and Alvarez & Marsal as financial advisors.
Proposed Professionals' Identities Have Been Redacted
The identities of some individuals on the proposed professionals' list were redacted, making it impossible to evaluate the nature and extent of their connections, if any, to parties in Celsius's chapter 11 cases.
For instance, in the case of CenterView Partners, over 75% of the information provided was redacted without explanation. Similarly, multiple names have been redacted in the Alvarez & Marsal retention application.
The U.S. Trustee feels that, in conjunction with the fact that the names of 50 of Celsius's biggest creditors have also been redacted, it becomes impossible to ascertain if any of the proposed professionals have any known association with them. Therefore, the U.S. Trustee requested the bankruptcy court to deny Celsius's retention applications until complete disclosures are made.
U.S. Trustee Issues Limited Objection to Celsius's Cash Management Motion
In further legal news, the Office of the U.S. Trustee has also filed a limited objection against a request by Celsius to manage its cash. The U.S. Trustee objected that Celsius did not meet the threshold of section 345 of the Bankruptcy Code, which is meant to safeguard assets of the bankruptcy estate.
The U.S. Trustee argued that the law did not clearly define cryptocurrency as money, meaning that Celsius could not use the same rule to manage its assets.
While there have been prior interpretations of money in various contexts, there has never been a probative determination regarding virtual currency. According to the law, "money" refers to fiat, or government-issued currency. However, cryptocurrencies are neither issued nor controlled by a central authority nor insured by the Federal Deposit Insurance Corporation (FDIC). Additionally, cryptocurrencies are not held in traditional financial institutions with depository agreements with the U.S. Trustee. These factors make their status in the law ambiguous.
The limited objection wants Celsius Network first to satisfy the requirements of section 345 or show that it does not apply to cryptocurrencies.