Regulators Seek to Avoid Crypto Sector Becomining a "Wild West"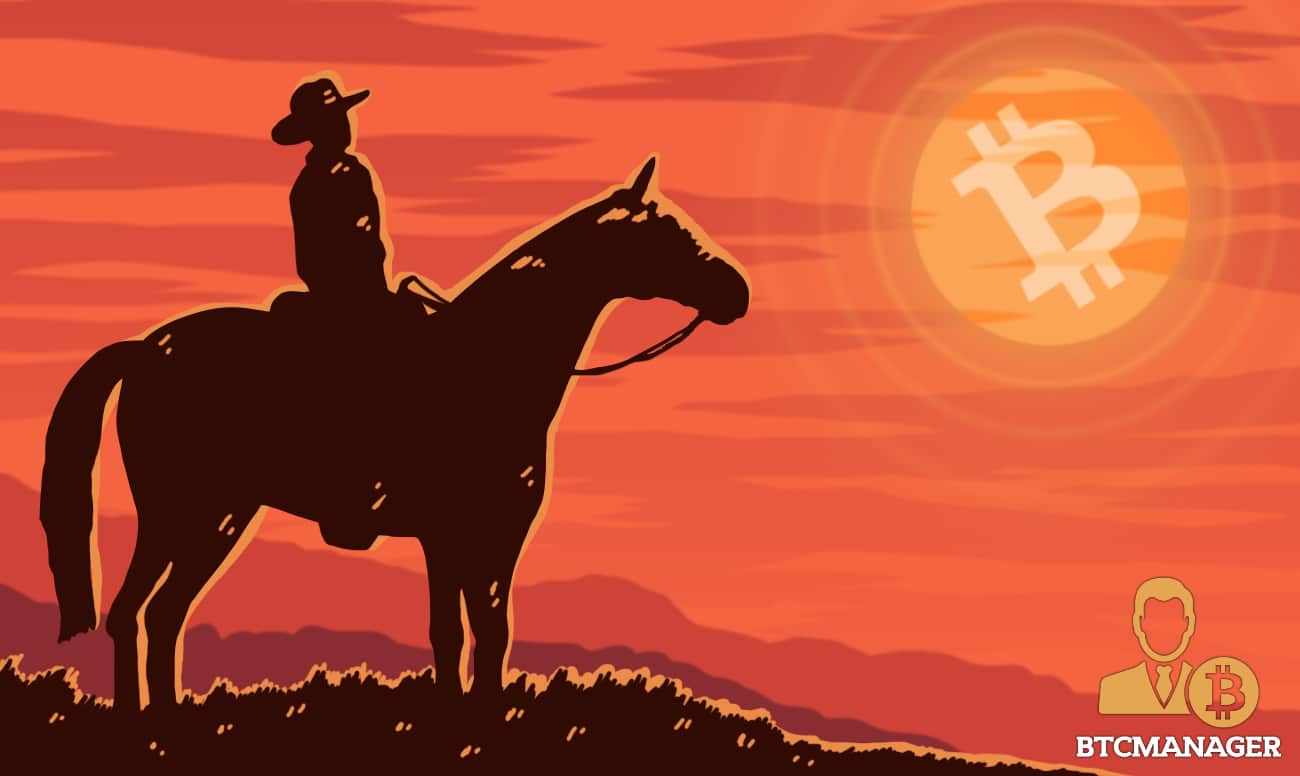 Cryptocurrency firms are having a rough time finding compliance professionals to integrate into their teams, now it seems that amidst the crypto cooldown, these sought after individuals are fearful that a new era of crypto Wild West is about to start, as reported by Reuters on March 28, 2019.
Compliance Officers Needed
Cryptocurrency firms are now on a hiring spree in an attempt to try and find the most experienced senior compliance officers that can better guide them with the increased regulatory scrutiny over the sector.
This means companies are doing their best to get their hands on executives who have years of experience working in the legal and compliance sectors of large banks and law firms. But this has not been an easy task as these professionals tend to be risk-averse and can easily find conflicts of interest with the libertarian ethos found in the cryptocurrency industry.
The crypto industry is sensing an imminent regulatory crackdown, and to preempt these speculative hard times, exchanges and other crypto firms are desperately looking for experienced compliance professionals. Exchanges are looking to attract employees capable of helping them adopt standards in an effort to become more appealing to mainstream investors.
Zeth Couceiro, the founder of Plexus, a London-based recruitment firm said:
"In the last 12 months, we have seen somewhere near a 230 per cent increase in volumes of compliance-related jobs. The people that can do that are the ones that have dealt with regulation for highly regulated institutions."
Coinbase on the other hand got lucky, and was able to tap Jeff Horowitz, an influent compliance officer who spent years in senior positions with several large financial companies such as Bank of New York Mellon's Pershing and Goldman Sachs Group Inc.
It was last July that Horowitz made a risky career turn. He left Wall Street to fill the chief compliance officer role at Coinbase.

Horowitz said:
"It's not for the faint of heart; you need to have a flexible risk needle. The old school attitude of compliance being Doctor No really doesn't translate well to this industry."
Contrary to Horowitz, there are few compliance professionals that are willing to risk their career and embark on a new adventure that can cost them prestige in the environment where they move. Besides, the year-long market cooldown, and possibly the extended period that lies ahead, is also making it harder for crypto firms to attract compliance executives.
Scott Fletcher, a founder at fintech C-suite recruitment firm Intersection Growth Partners stated:
"The best chief compliance officers have successfully mitigated risk for a living, and they tend to be relatively risk-averse when thinking about their careers. To find a person who has the skill set and is also willing to take the risk to join a cryptocurrency firm, it's tough."
Fast-Moving and Challenging Industry

Cryptocurrency firms are pushing hard to meet financial industry standards, and even salaries are comparable with the mainstream financial industry. The Gross annual salary for a senior position in London goes at around 120,000 GBP, which is about $158,000 or more, whilst in the US that figure sits at around $300,000 or higher depending on the company.
Compliance officers who venture into the cryptocurrency industry will have a full suite of responsibilities on their back. Apart from having to carry out checks on new clients and fielding requests for information from law enforcement, they need to figure out what laws may apply depending on the jurisdiction which is particularly a challenging job when it comes to an emerging industry.
Charles Beach of Lendingblock, who previously worked in senior risk positions at trading firm IG Group, UBS and PwC stressed:
"On-boarding a new client, you need to undertake careful due diligence. But you might not obtain the same level of assurance from a firm in the still very new crypto industry as you would from a mainstream financial firm."
The Wild West of Finance
The cryptocurrency industry is plagued by hacks, scams, and schemes that have stained its image before the mainstream financial industry.

This year alone we have seen a few scandals and accusations of money laundering and activity on illegal online marketplaces. In January, Canadian exchange QuadrigaCX reported that about $135 million in cryptocurrencies was frozen soon after its founder and CEO sudden death. Strangely enough, he was the only one with access to the company's passwords. Cryptopia, another cryptocurrency exchange, also reported being hacked.
In 2018, hackers got their hands on worth $530 million from Tokyo-based exchange Coincheck which resulted in Japan's financial watchdog embarking on an industry-wide regulatory crackdown. The company was bought by online brokerage Monex Group Inc last April and ended up paying back the affected investors around 46 billion yen ($413 million) with its own funds.
Because of the unregulated environment found in the cryptocurrency sector UK regulators have referred to the cryptocurrency market as the "Wild West", and said that actions should be taken to protect consumers. On the other side of the ocean, efforts are also being made and so far regulators have been cooperating with the clear intention of not stifling the technology.
But while some industry bodies have been urging for regulation such as Britain's CryptoUK; others like Global Digital Finance, have tried to reach agreements that would lead to the implementation of international industry-wide standards.