Regulatory Pressure Could Prevent Facebook's Libra from Launching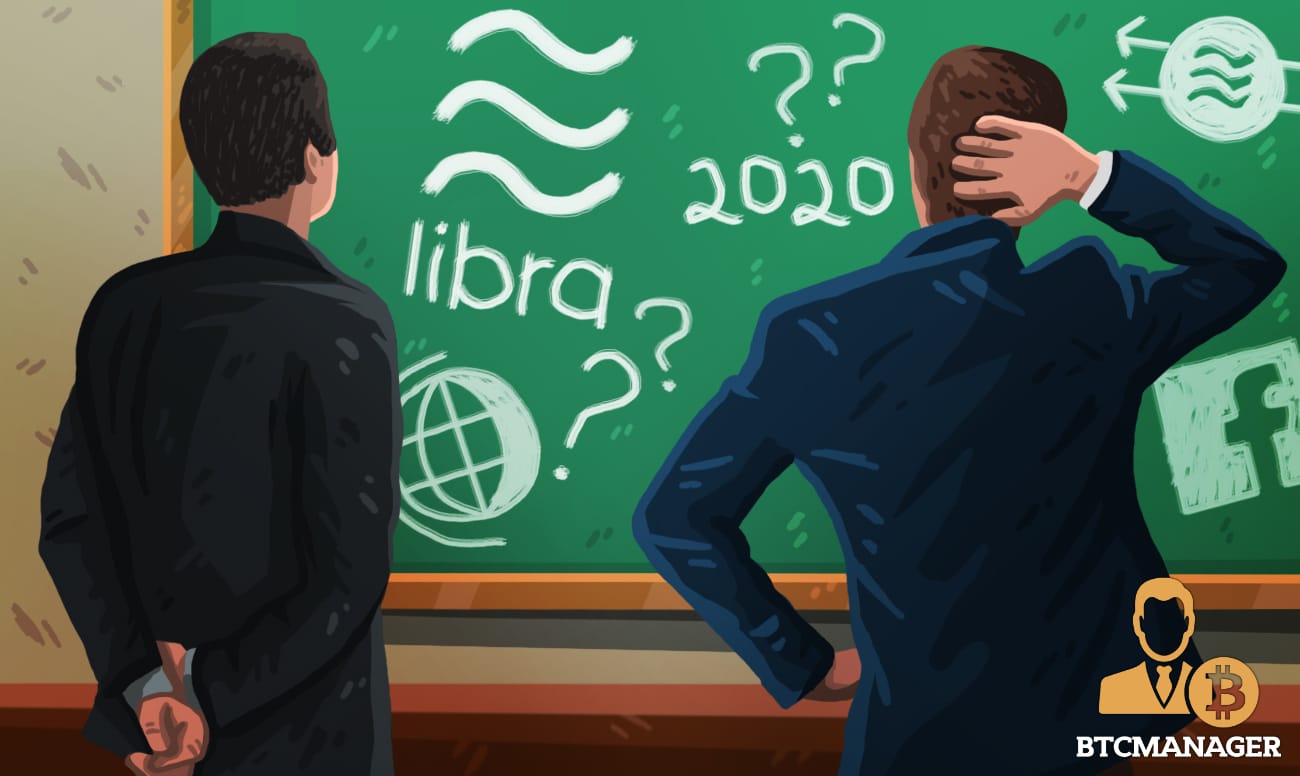 The intense scrutiny from regulatory agencies, governments, and central banks globally regarding Facebook's Libra, could just be the end of the company's stablecoin project. According to a report by CNBC, Facebook revealed in a recent filing with the U.S. Securities and Exchange Commission (SEC) that plans to launch Libra in 2020 could be delayed or might not happen at all.
Facebook Libra: To be or Not to be?
Facebook's cryptocurrency was disclosed in June 2019 with the release of a whitepaper. The document revealed that Libra aimed to grant financial access to almost two billion unbanked people globally. The stablecoin was slated to launch in the first half of 2020.
However, things might not go as planned for the Menlo Park-based social media giant as investors might have to wait longer than intended.
"Report: #Facebook warns investors that #Libra #digital #currency may never see the light of day"

That's a pretty dire statement from a team trying to launch a #crypto, #Congress really did a number on them… https://t.co/r8HfthHFWr via @Sal19 of @CNBC pic.twitter.com/uaGUlLle6e

— AXEL (@AXELUnlimited) July 30, 2019
In a filing presented to the U.S. SEC, the company stated that the continuous probe from governments and regulators worldwide could affect the launch date.
The company further said:
"In addition, market acceptance of such currency is subject to significant uncertainty. As such, there can be no assurance that Libra or our associated products and services will be made available in a timely manner, or at all. We do not have significant prior experience with digital currency or blockchain technology, which may adversely affect our ability to successfully develop and market these products and services."
Following the announcement of Libra's whitepaper, U.S. Congresswoman, Maxine Waters, called for a temporary moratorium on Facebook's plans until Congress and regulators investigate potential risks. There were also reports that the plan to launch Libra in India may not be possible due to the country's strict anti-crypto stance.
Things didn't get any better for Facebook or the Libra project, as more criticisms and cautions against the project poured in from different jurisdictions. The French government announced a plan to launch a G7 Crypto Task Force that would bring about measures to regulate digital currencies like Libra.
Other government representatives like France's Bruno Le Maire and German's Markus Ferber called for stricter regulations. Following the Congressional hearing in the U.S. concerning Libra, a British MP also called for a probe of Facebook's cryptocurrency
Facebook Should Abandon Libra for Square, Says CNBC Analyst
Central Banks of different jurisdictions like Thailand, Japan, Kenya, China, also expressed concerns about Libra, with some banks who think the project is too risky.
But the sudden spotlight on the Libra cryptocurrency didn't go down well with a couple of people. On Twitter, @ahcastor replied to Barry Silbert's earlier tweet, saying the Libra was causing regulators to come down hard on crypto.
What blithering nonsense. If anything, Facebook's Libra is causing regulation to come crashing down on crypto like a mountain of bricks. https://t.co/3q5bcfShCb

— Amy Castor (@ahcastor) July 16, 2019
However, CNBC analyst, Jim Cramer, advised Facebook to abandon its Libra project and instead and buy payments network, Square for $70 billion.
https://twitter.com/kpe6679/status/1156145696627712002
According to Cramer, the Libra project caused more harm than good and believed that the purchase would be beneficial for the social media platform.