Ren Protocol to Wrap DigiByte's DGB Coin to renDGB to Empower Ethereum and DeFi Protocols Interoperability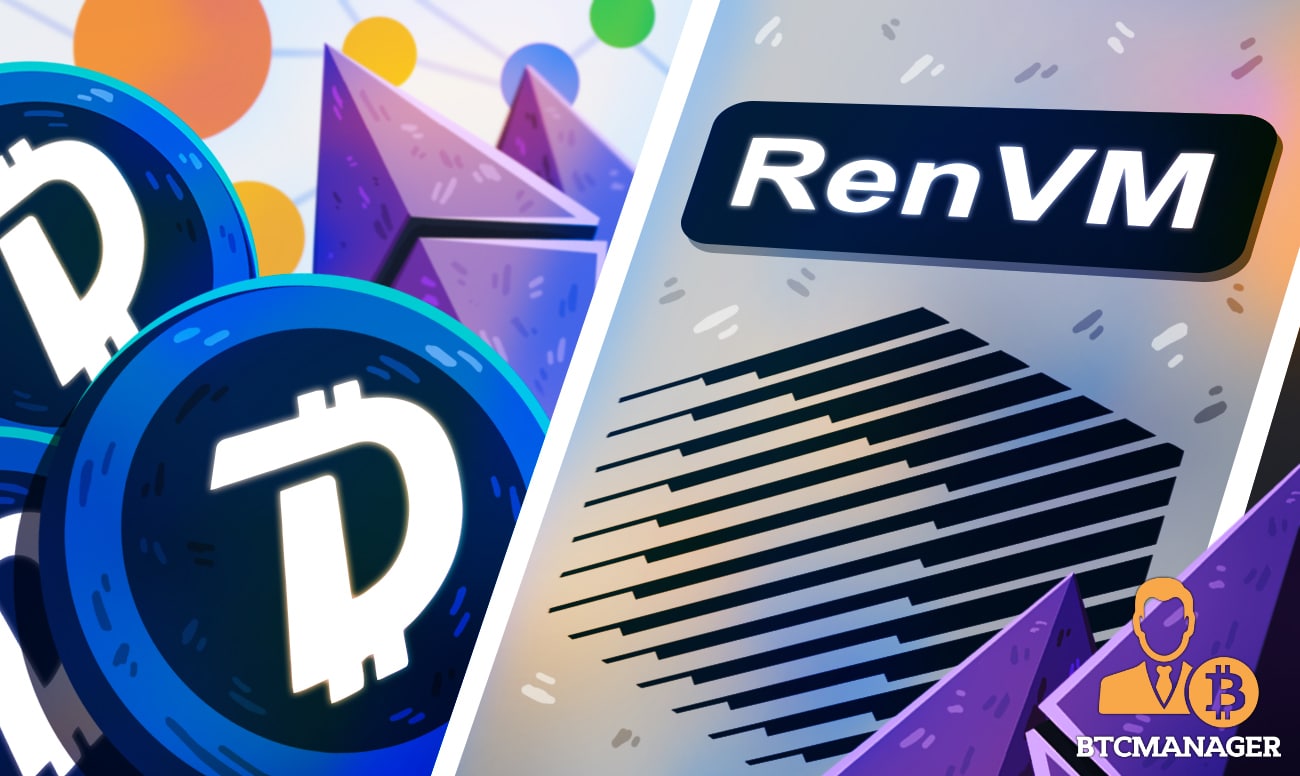 If the goal is blockchain interoperability and synergy, then the Republic Protocol's work can't go unnoticed.
After launching the RenVM mainnet in late May 2020, today (July 27, 2020), the Republic Protocol (REN) shared its plans to wrap DigiByte's native coin, DGB, to renDGB to enable interoperability with Ethereum's ERC-20 and DeFi protocols. 
We are very excited about the development with #RenVM @renprotocol

The ability to wrap $DGB to $renDGB will provide us interoperability with #Ethereum's #ERC20 network and DeFi protocols.

More information and explanation soon to come.#DigiByte #DeFi #Interoperability https://t.co/cDajhJAudr

— DigiByte (@DigiByteCoin) July 27, 2020
What is the Republic Protocol?
Ren is a blockchain project actively striving to connect public chains to Ethereum.
Similarly, Ethereum is the home of DeFi — a subspace within the larger blockchain industry that has gained a lot of traction recently. Tokenizing leading digital assets, therefore, creates value through utility expansion for the respective coin holders while simultaneously driving activity in the second most valuable platform. 
Interoperability Drive, renDGB can act as Collateral
In May, Ren launched its core product: the RenVM. A permissionless tool, RenVM connects leading blockchain networks with Ethereum. BTC, ZCash, and Bitcoin Cash were the first platforms to be connected. The triggering objective for the creation of RenVM was to "remove liquidity silos that have long hindered DeFi's growth potential." 
For interoperability, RenVM takes custody of non-Ethereum digital assets—DGB, to create corresponding ERC-20 assets (renDGB). Each wrapped coin in circulation isn't synthetic and doesn't rely on a liquidation mechanism. Instead, each coin is pegged 1:1 to the backing asset stored by a decentralized custodian. 
Notably, RenVM can be understood as a versatile and decentralized custodian. For the security of deposited assets, the tool uses secure multi-party computation (sMPC). Supportive nodes can, therefore, securely and privately store assets' private keys. 
Besides, there is privacy since the Ren team has incorporated zero-knowledge proof as a security layer. When using RenVM, supported DeFi dApps run in secret thereby protecting the privacy of users and generated data.
RenVM Boosts DeFi Liquidity
To boost the buildup of liquidity, DeFi projects can also use RenVM as a plugin and add them to their existing smart contracts. This way, users will access an interface where they can easily and instantaneously withdraw supported ERC-20 tokens like renBTC, renDGB, or renBCH. 
With this partnership, DigiByte developers can continue improving the protocol while assured of interoperability with Ethereum through the RenVM. 
In June, BTCManager reported that DigiByte (DGB) had partnered with V-ID blockchain. Consequently, the decentralized blockchain will be part of the VIDT Datalink solution but will also work in upcoming security projects.