DigiByte (DGB) Joins V-ID Blockchain's "VIDT Datalink" Data Verification Solution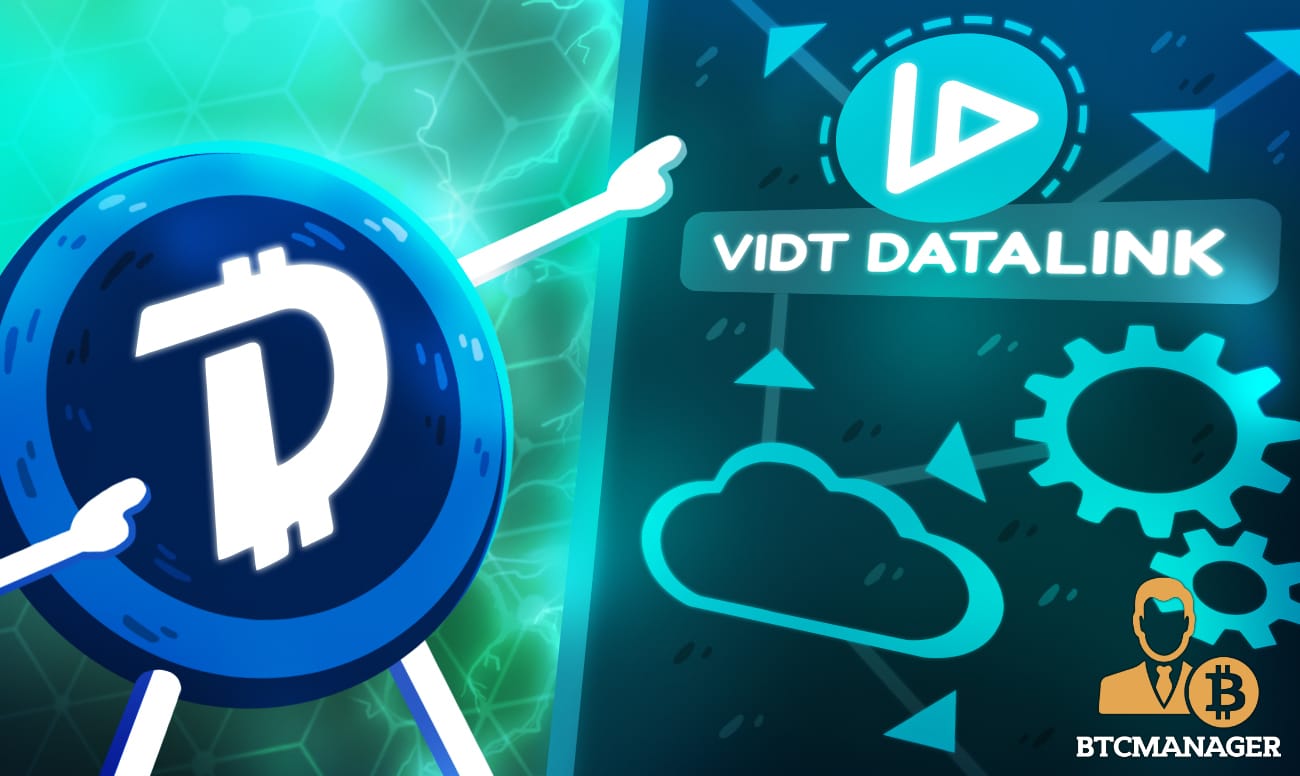 Decentralized blockchain network DigitByte (DGB) recently announced that it is a part of V-ID blockchain's VIDT Datalink solution – a blockchain-powered multi-cloud and multi-chain data verification system. Notably, DigiByte will collaborate with V-ID blockchain to work on various upcoming data security projects.
DigiByte, Tech Heavyweights Join VIDT Datalink
DigiByte, a scalable Proof-of-Work smart contracts platform is now a part of VIDT Datalink. Per sources close to the matter, V-ID blockchain's VIDT Datalink will be able to offer a multi-cloud and multi-chain data verification solution from July 1, 2020, onwards.
💥BREAKING NEWS💥#DigiByte #Blockchain is part of the additional anchoring in the next big thing: $VIDT Datalink: Multi-Cloud x Multi-Chain Data Verification.

Some nice projects coming up
in the @v_id_blockchain ecosystem, and of course together with DigiByte! https://t.co/SqhbgFAahK

— DigiByte (@DigiByteCoin) June 19, 2020
According to a tweet by V-ID, some of the entities and partners involved in the project include the likes of IBM, Hyperledger, LTO Network, Zapier, and SAP, among several others. The tweet notes that the VIDT Datalink solution will help in "connecting everything to every chain and unlocking practical deployment for any corporate cloud."
For the uninitiated, V-ID is a blockchain-enabled document certification system that aims to provide the easiest and robust file protection against fraud and other ill-practices. The VIDT API allows organizations and corporates to certify and safeguard their confidential digital data against sophisticated data manipulation.
With V-ID, users can verify their confidential files within 5 seconds without requiring any login, plugin, or any additional details. V-ID introduces an additional layer of security by extracting the unique fingerprint of the authentic file and stores it in the blockchain. By further leveraging the benefits of blockchain technology via VIDT Datalink, V-ID – in collaboration with DigiByte and others – looks to create various new projects in its rapidly growing ecosystem.
DigiByte Continues to Trail the Blaze
The global economic downturn brought about by the COVID-19 pandemic hasn't deterred DigiByte from continuing to build its ever-evolving ecosystem.
As reported by BTCManager on April 13, DigiByte Foundation, and the world's first blockchain-powered password generator based on DigiByte technology – AntumID – had joined the Covid19 Alert! App consortium to tackle the highly-contagious pandemic via blockchain technology.
On a recent note, U.S.-based cryptocurrency exchange Coinbase announced that it is considering listing DigiByte (DGB), along with 17 other altcoins on its platform.