Report: E.U. Finance Ministers Meeting Suggests Common Cryptocurrency Rules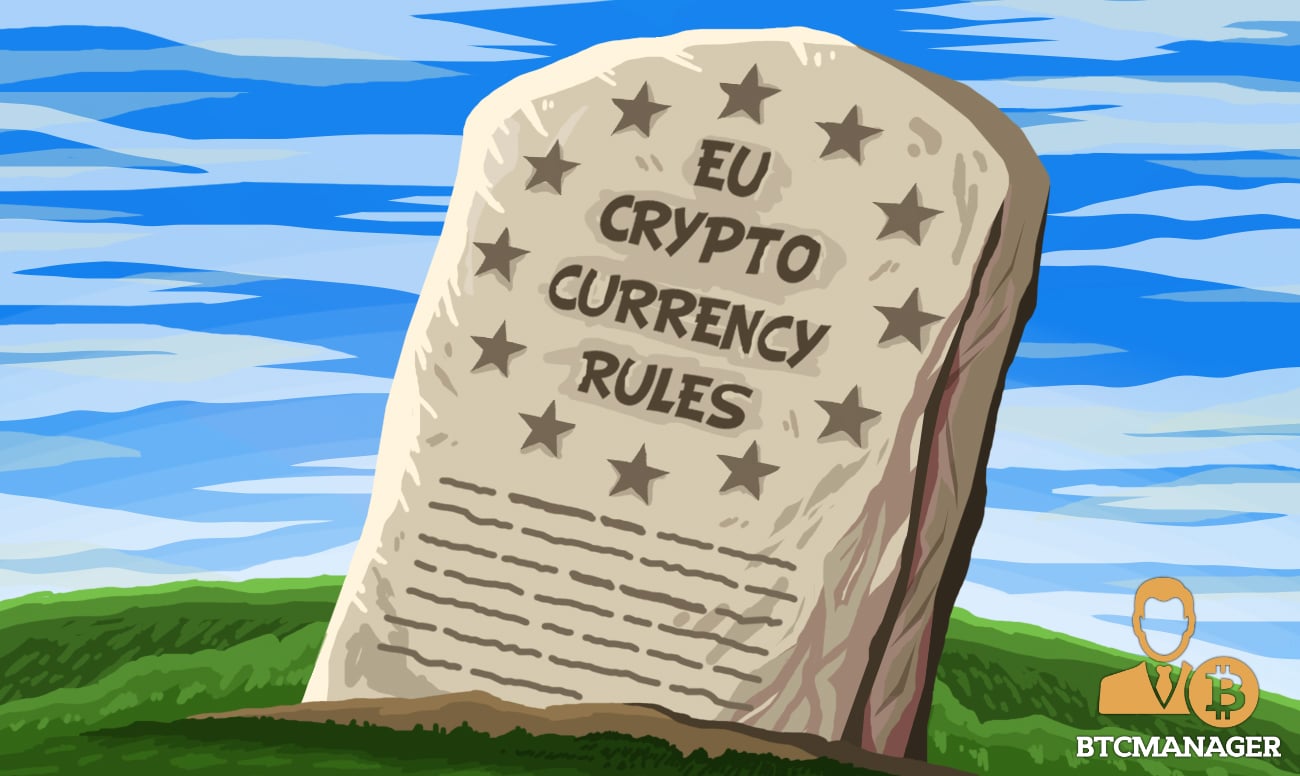 According to a September 5, 2018 report in Reuters, a new report prepared for the upcoming E.U. Finance ministers meeting recommends that the member state's of the world's largest free trade area should adopt a common set of rules on regulating cryptocurrencies.
The report proposes a common framework to examine how new cryptocurrency tokens are distributed to investors and subsequently traded.
Common Policy Proposal

BTCManager reported in August 2018 that E.U. finance ministers are set to meet in Vienna, Austria to discuss how to deal with the growing cryptocurrency adoption within the union and its possible effects on regulations and commerce.
The report, seen by Reuters was written by Belgian think tank Bruegel and in it, the line of argument is that in order for any proposed regulations to be effective, they have to be formulated and enforced at an E.U. level.
This regulatory framework would include a clear set of rules for crypto exchanges and ICOs in order to minimize the risks and maximize the opportunities thrown up by crypto and blockchain technology.
Due to be presented on September 7 and 8, 2018, at the meeting in Austria, the report provides much-needed policy direction for E.U. regulators who have thus far refrained from proactively regulating cryptocurrency due in part to the relatively small size of crypto/Euro trading activities.
The one area that regulators have expressed concern about is crypto's potential to facilitate crime and money laundering.
At a time when crypto business activity is experiencing a marked uptick across the continent, with European ICOs now raising 30 percent of all ICO funds in the world, regulators may have decided that the time has finally come to take a closer look at regulating the market.

Already, a number of notable crypto companies have either moved or expressed interest in moving to Europe including crypto exchange giant Binance, which plans to open up shop in Malta following the anti-crypto crackdown in its native China.
A preparatory document seen by Reuters suggests that in view of this, rotational E.U. president Austria is specifically requesting a discussion on whether existing continental regulations need to be changed to reflect the growing profile and risk of crypto assets in order to harness their potential.
Taking Advantage of China's Ban
The report references China's restrictive policies as a possibility but stops short of outrightly recommending them. It does say however that exchanges can be subjected to greater pressure regarding disclosure or even banned like in China.
Under current regulations, rules for overseeing the activities of crypto platforms are mostly the prerogative of individual nation states, although expanded anti-money laundering and Know Your Customer checks are set to come into effect across the E.U. by 2020.
Despite this, the report suggests that it may be in the E.U.'s interests to temporarily tolerate or even facilitate the movement of crypto companies into Europe as they flee harsh regulatory environments like China so as to be able to "experiment and learn about the best approaches to this fast-developing technology".
The phrase "scope for regulatory arbitrage" appears, suggesting that the authors of the report may see China's loss as Europe's gain.