Report: Google Exploring the Option to Let Users Hold Crypto on Digital Cards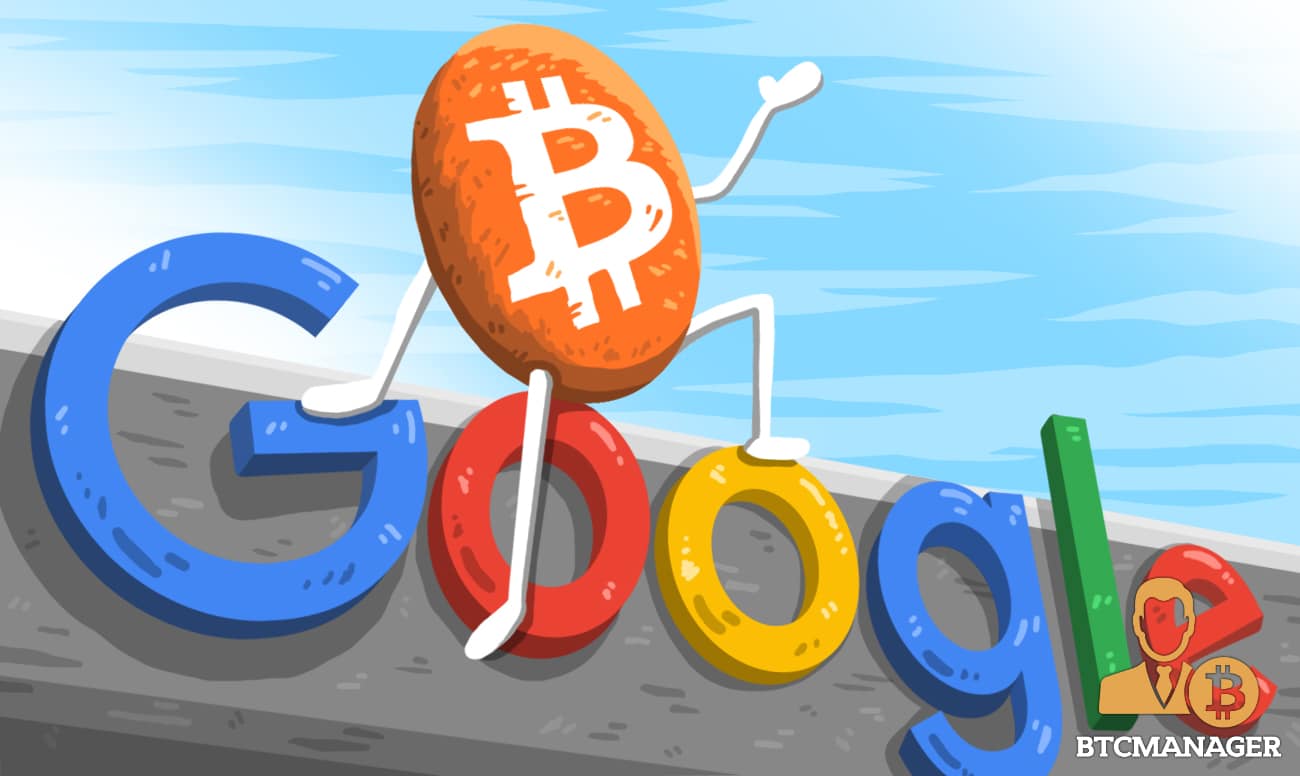 Search engine juggernaut Google recently announced it is considering adding support for cryptocurrencies in its digital cards.
Google Diving Deep Into the Crypto Space

Per a Bloomberg report published on January 19, 2022, Alphabet Inc.'s Google is mulling venturing deeper into the digital currency space as it considers introducing support for crypto assets in its digital cards.
The decision comes shortly after reports emerged stating that Google is having a hard time penetrating the payments market. By introducing support for some of the leading cryptocurrencies such as bitcoin (BTC) and ether (ETH), among others, Google would hope to put an end to the woes of its struggling payments division. This would also be good news for bitcoin and other cryptocurrencies as it could spur adoption.
Commenting on the development, Bill Ready, Google's president of commerce, said:
"Crypto is something we pay a lot of attention to. As user demand and merchant demand evolves, we'll evolve with it."
Per sources close to the matter, Google has inked a partnership with the leading US-based cryptocurrency exchange Coinbase and crypto payments solutions provider BitPay to enable the new functionality.
Google Revamping the Payments Division
In addition to introducing support for cryptocurrencies in its digital cards, Google is also completely revamping its long-struggling payments division with new hires.
Notably, Google has hired former PayPal Holdings Inc. executive Arnold Goldberg to spearhead its payments division and chart a new course for the department after it decided against going into the banking space.
While Google continues to be the inarguable leading service provider in web search and other online services, it has, to everyone's surprise, struggled to have any meaningful impact in the world of finance.
Especially, compared to its long-time rival Apple, Google lacks widely accepted financial products and services such as credit cards and payments solutions other than Google Pay, which has gained some traction in India.
Bitcoin Adoption Continues to Grow
Big companies' dive into the crypto space does not come as a surprise as the rate of adoption for cryptocurrencies continues to grow at a fast pace.
Last year, the country of El Salvador declared BTC legal tender, a first in the world.
Similarly, a survey conducted in September 2021 found that one-third of America's swing states residents said they want BTC as legal tender.