El Salvador Buys 400 BTC as Bitcoin Law Goes Live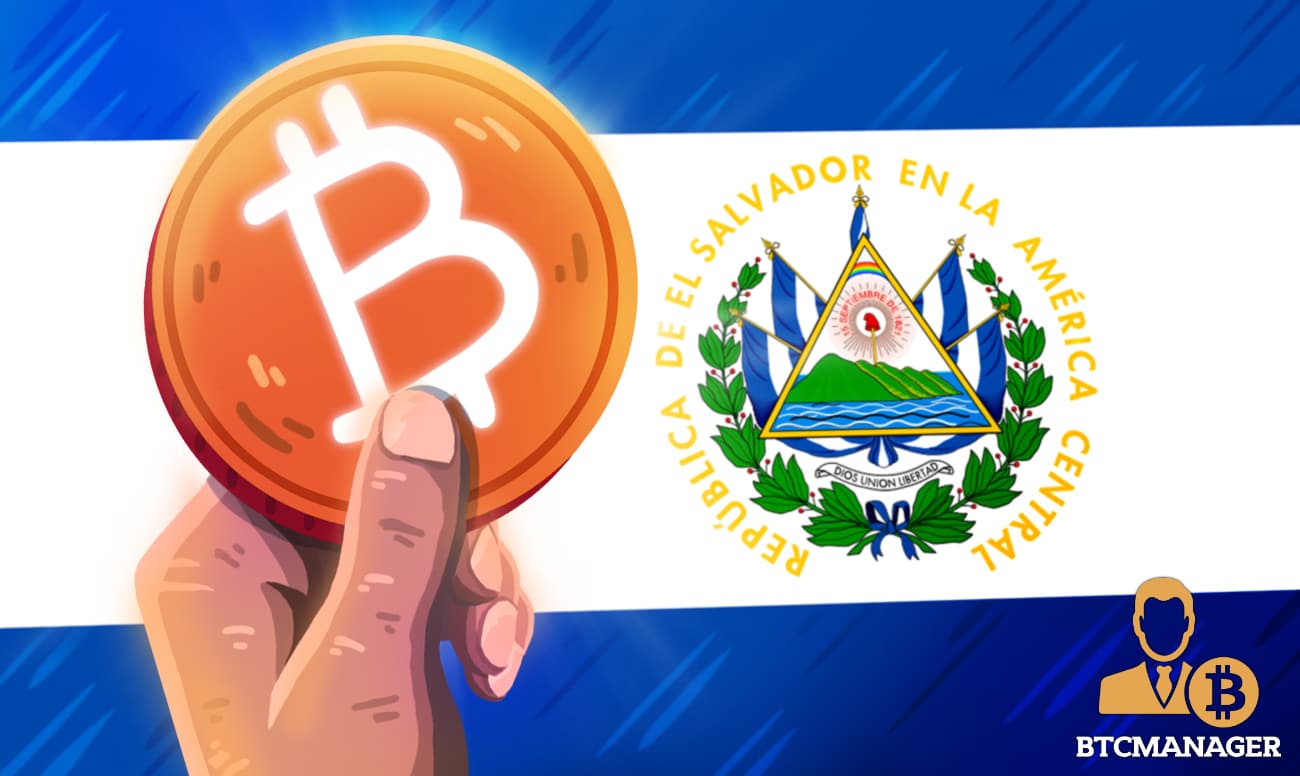 El Salvador has announced the purchase of 400 BTC, according to a tweet on September 7, 2021. The El Salvador Bitcoin Law introduced by President Nayib Bukele administration takes effect today, officially making it the first sovereign state to make bitcoin (BTC) a legal tender. 
El Salvador Now Holds 400 BTC
In a landmark victory for the entire cryptocurrency and distributed ledger technology (DLT) industry, El Salvador, a tiny Central American nation with a population of 6.4 million residents, has made history as the first sovereign nation to integrate bitcoin (BTC) into its economy.
In a tweet today, President Nayib Bukele revealed that the nation has purchased a total of 400 bitcoin (BTC).
3 minutos para hacer historia.

In 3 minutes, we make history.#BitcoinDay #BTC🇸🇻

— Nayib Bukele (@nayibbukele) September 7, 2021
It will be recalled that El Salvador first announced its bitcoin adoption plans last June, with President Bukele pledging to airdrop $30 worth of bitcoin each to Salvadoran adults that opt to use the Chivo wallet. 
A Step in the Right Direction?
It's worth noting that Bukele's bitcoin integration push has been heavily criticized by some Salvadorans, as well as organizations like the International Monetary Fund (IMF), with the World Bank turning down the country's request for assistance in its bitcoin implementation project, citing environmental and transparency concerns.
"We are committed to helping El Salvador in numerous ways including for currency transparency and regulatory processes. While the government did approach us for assistance on Bitcoin, this is not something the World Bank can support given the environmental and transparency shortcomings," said a World Bank spokesperson at the time.
Despite the odds, Bukele and his team have been making steady progress in their bitcoin journey. 
On August 31, 2021, BTCManager informed that the Salvadoran Congress had approved a $150 million Bitcoin integration fund. A total of 64 Congressmen voted in favor of the bill, while 14 members were against it.
It appears the fund is being put to good use by its custodian, the state development bank of El Salvador (BANDESAL), as the installation of the proposed 200 bitcoin ATMs and 50 kiosks that will facilitate the onboarding of interested Salvadorans, is going on smoothly.
At this point, it remains unclear whether project Chivo will gain significant adoption by Salvadorans. However, if it does, Bukele and his team would need to purchase more bitcoins in order to fulfill their $30 BTC promise.
At the time of writing, the bitcoin price is down by 1.06 percent in the past 24-hours, trading at $51,225, with a market cap of $960 billion, according to CoinMarketCap.