Report: India Prepares Bill To Ban Cryptocurrency; HODLers to Be Given Transition Period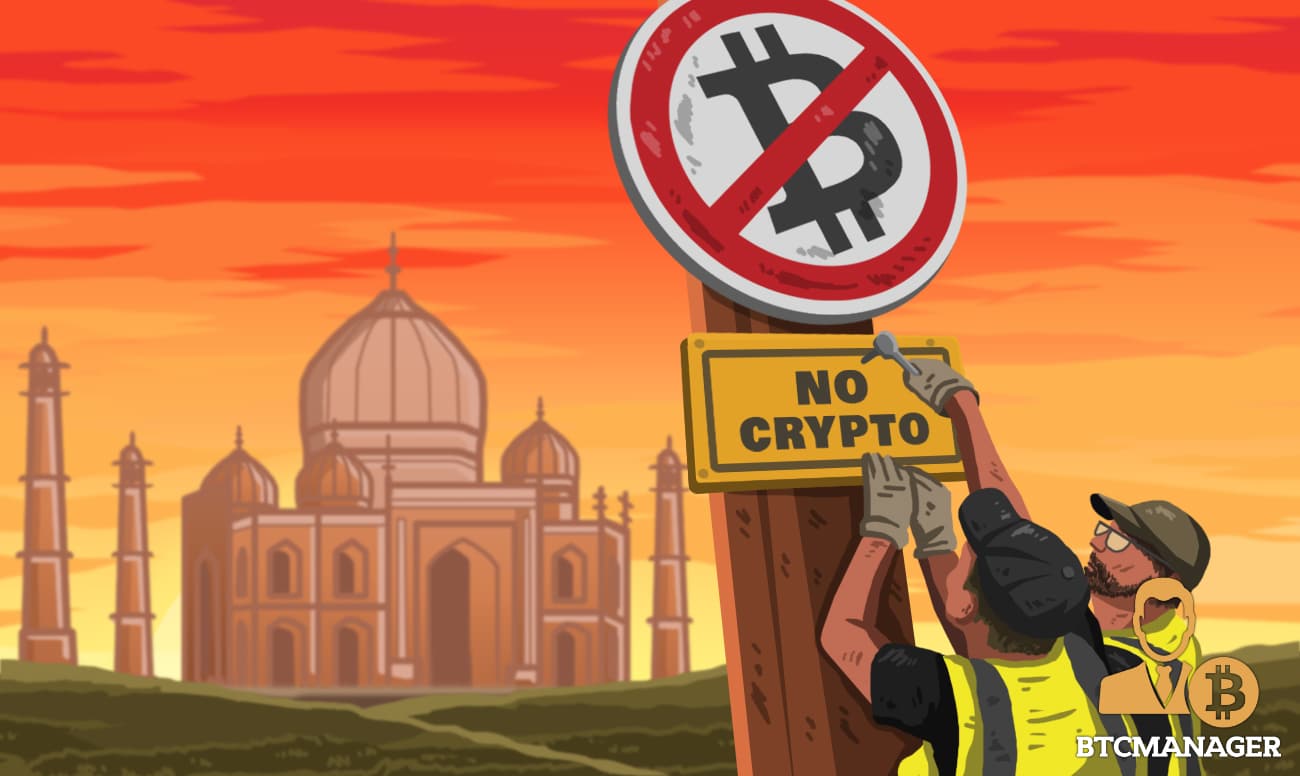 An anonymous Indian official has said the country's parliament will soon impose a blanket ban on crypto trading, mining, and investments in the country and give hodlers three-to-six months to liquidate.
Yet Another Ban
According to sources, the Cryptocurrency and Regulation of Official Digital Currency Bill, 2021′ will be introduced by the parliament in the current legislative session.
It added that crypto investors would be given a three-to-six month transition period to liquidate their holdings after the new law comes into effect.
A senior Finance Ministry official commented saying that crypto wasn't fiat currency backed by the Reserve Bank of India. The move will set the groundwork for the Indian government to issue a digital currency of its own and entirely ban cryptocurrency-related transactions via foreign exchanges.
The purpose of the bill stated that it also intends to prohibit all private cryptocurrencies in India. But, it will allow for certain exceptions to promote the underlying technology of cryptocurrency and its uses.
Future of Virtual Currencies
The government has also suggested launching the Reserve Bank of India (RBI) backed Central Bank-backed Digital Currency (CBDC). Now the industry and investors are uncertain about the future of virtual currencies in India. However, this isn't the first time that the government has acted against crypto-currency.
The Indian government has been trying to establish ways to protect the investors and find a practical solution. Things changed dramatically in 2013 when the RBI had cautioned users of the risks of associated virtual currencies for the first time. It had said that the value of cryptos is a matter of speculation and not underpinned by an asset or good.
According to estimates, Almost 7 million Indians hold cryptocurrencies worth over $1 billion. India is the second biggest Bitcoin nation in Asia, after China, and the sixth biggest Bitcoin trader globally.
The government has stated that penalties have been proposed for exchanges, financial institutions, and traders who violate the new law after passing.
Government's Impending Decision
Cryptocurrency trading platforms in India are anxious about the government's forthcoming decision.
Unocoin chief executive officer Sathvik Vishwanath said that many people are waiting for details (of the proposed law) to emerge to determine their next action course. He added that if the government bans all cryptocurrencies, except the one backed by the state, it will be unsensible to continue their business in India.
Despite these developments in India, crypto-currencies have received a fresh boost following Elon Musk's backing. His car firm, Tesla, bought about $1.5bn (£1.1bn) of Bitcoin. The investment helped Bitcoin to jump 17% to $44,220, a record high. Musk has also talked about Bitcoin and other cryptocurrencies, including Dogecoin, which jumped 50% after his endorsement.