Research Suggests Lightning Network Falters to Process Large Amounts, Protocol Founder Fights Back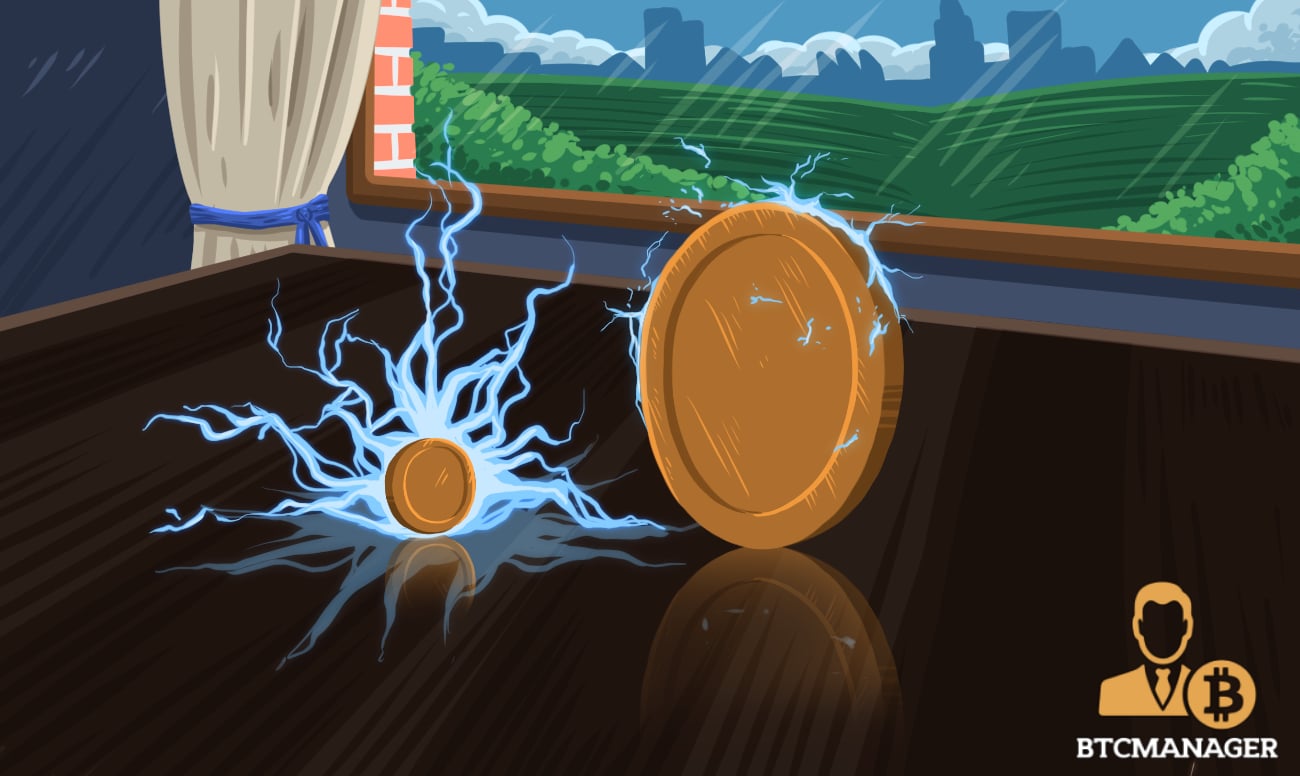 The Lightning Network (LN) protocol was extremely well-received by members of the cryptocurrency community after its release in January 2018 and was touted to massively improve Bitcoin's transactional speeds and the efficiency of processing micropayments. However, research suggests the protocol falters in processing larger payments.
Lightning But not Huge?
As per a report by Diar, a cryptocurrency research vehicle on June 26, 2018, the LN protocol ensures 100 percent confirmations only for transactions up to a minuscule $0.03. The success rate drops to 50 percent for amounts larger than $5 and plunges to one-percent for the maximum allowed amount of $490.
Reddit user YeOldDoc used lnmainnet.gaben.win to determine the probability of successfully routing a payment between random nodes on the Lightning Network. To calculate, YeOldDoc determined the capacity of the number of nodes required to process a certain amount in payment.
Diar noted the LN protocol lacks in improving its transactional efficiency after launch, regardless of its popularity and growth. Emin Gün Sirer, a Cornell University computer science professor, echoed this sentiment, stating "amounts of Lightning Network routes has grown ten times in the past five months, but the probability of successful routing has not increased at all."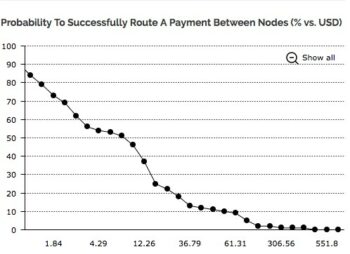 (Source: TNW)
The LN protocol has been utilized in recent times to display its prowess. As reported by BTCManager in June 2018, developers are implementing the network to process cryptocurrency payments in an advertising board called "Satoshi's Place," and a Poketoshi game that merges the widely-popular Pokemon series and the Bitcoin protocol. However, these applications involve only a few dollars, amounts above which the LN seems unable to process seamlessly.
Lighting Labs Founder Downplays Research
Olaoluwa Osuntokun, Lightning Labs co-founder and chief technology officer, called out Diar's research methods after the Reddit post gained traction.
Osuntokun stated:
"On what I can find with respect to the methodology used to generate these metrics, […] the model itself is flawed, and produces flawed metrics. When one takes into account how Lightning Network works, this is akin to saying 'the probability of room that fits ten people may fit 50 people is 0 [percent]."
Osuntokun noted the flawed research did not include LN channels which offer support for larger transactions, instead, fixating on the insufficient capacity nodes to prove their point.
Additionally, Osuntokun pointed out the LN network caps its maximum payment size at $260 worth of bitcoin at the time of writing, instead of the citied $490. The co-founder concluded:
"By not removing channels which have a total capacity that's less than the target amount to be sent, the results of the model are greatly skewed, as they include nonsense data points."