Leading Restaurant Chain in Singapore Debuts Bitcoin Payments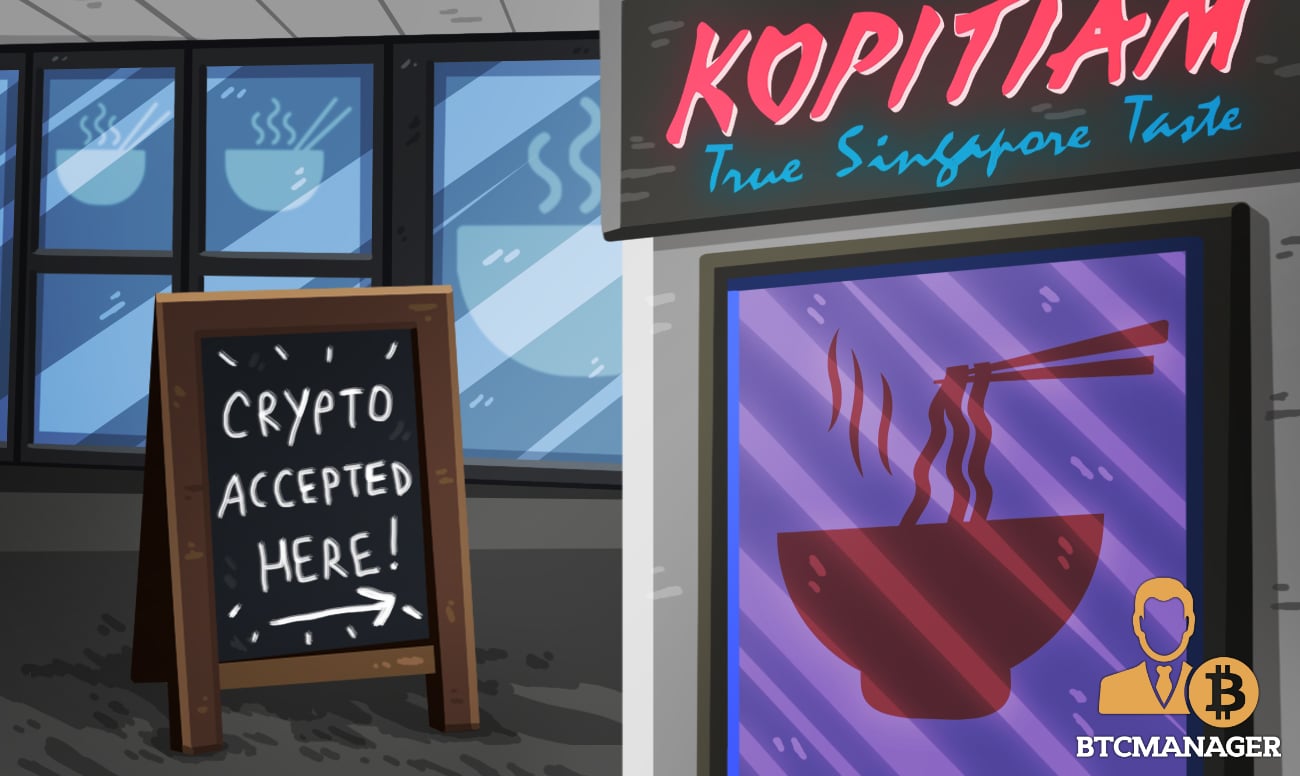 Kopitiam has announced plans to accept bitcoin payments as part of the company's efforts to adopt digital payment means, The Business Times reports, July 01, 2019. The move forms part of a growing wave of cryptocurrency adoption sweeping across Singapore and Southeast Asia as a whole.
Bitcoin Adoption Opens New Payment Vistas
According to The Business Times, the Singaporean food court operator Kopitiam has finalized plans to accept payment in bitcoin and other cryptocurrencies. The company reportedly designed an in-house system dubbed KOPItech that will allow customers to pay using bitcoin, ether, and creatanium.
Speaking to The Business Times, Alden Tan, the CEO of the company said adopting cryptocurrencies opens up new vistas of opportunities both in payment options and additional customers. Commenting on the development, Tan declared:
"Allowing cryptocurrencies will help us to learn more about this segment of the payment system. This group of customers may grow in the future, so this is what we want to attract. We are always mindful of how we could add more customers to the food court."
Given the wild swings in prices, merchants are often wary about adopting cryptocurrency payments. Tan says the company is aware of the situation and has devised a method that will enable stallholders cope with the new development.
According to Tan, Kopitiam will help stallholders convert the cryptos received per week into fiat. The company will also bear any losses that arise due to value reduction within each weekly period.
For Kopitiam, adopting digital payments will also smoothen the process of ordering meals at food courts. Rather than long queues, patrons can pay for their food digitally, leaving servers free to attend to customers without having to worry about cash registers and providing change.
Growing Cryptocurrency Utility in Southeast Asia
By periodically exchanging cryptocurrency payments for fiat, Kopitiam might not suffer sanctions from the government in Singapore. Back in early 2019, the government warned business owners from accepting cryptocurrency payments.
Kopitiam accepting bitcoin payment is another example of the increasing level of cryptocurrency adoption not just in Singapore but in the whole of Southeast Asia as well. Back in mid-2018, Cineplex, Thailand's cinema behemoth began accepting cryptocurrency payments for movie tickets.
Countries in the region are also taking a favorable stance towards virtual currencies by creating clear cut regulations to govern different aspects of the industry. Thailand already has robust laws for initial coin offerings (ICOs) and cryptocurrency trading.