Ripple Launches Renewable Energy Payment Solution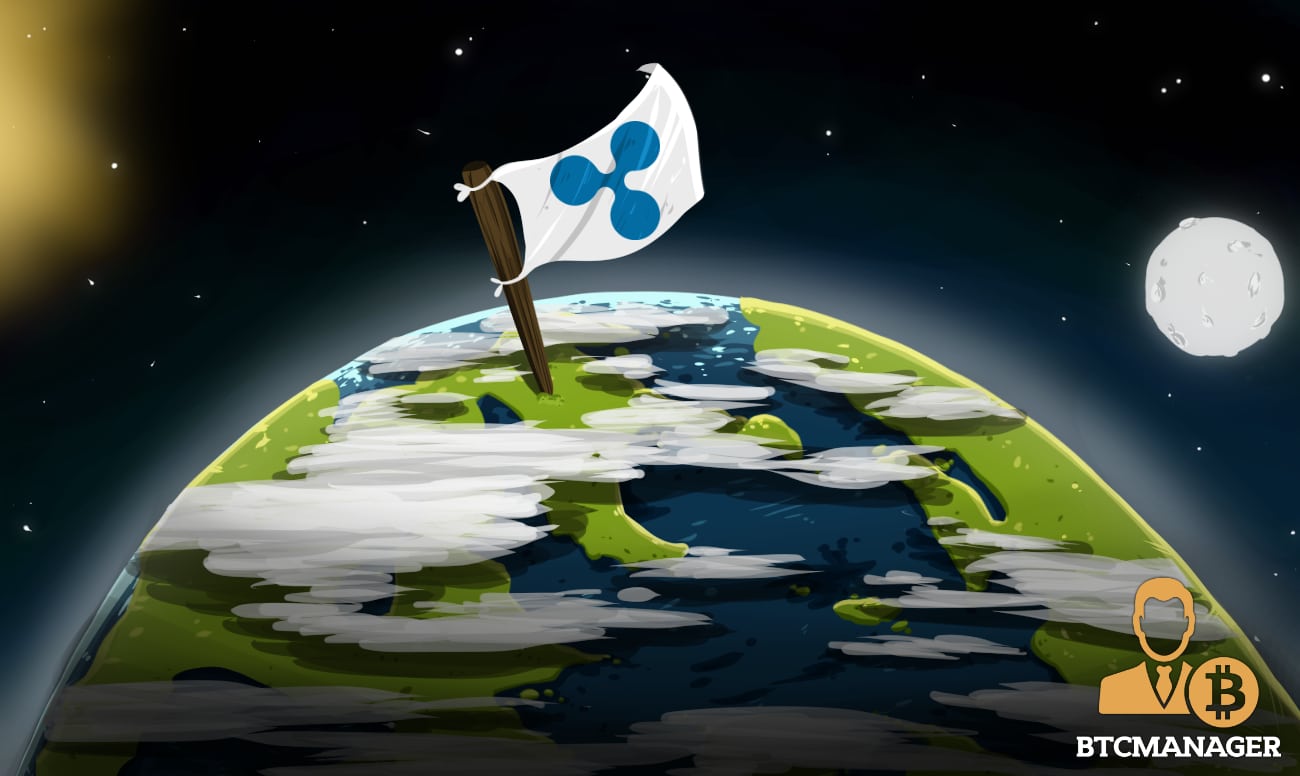 Blockchain platform Ripple has designed a blockchain tool called EW Zero for projects that want to reduce their carbon footprint.  This according to the firm is part of its aims to ensure it is carbon-free by 2030.
Blockchain Payment Solution for Renewable Energy Products
EW Zero is a blockchain-based payment solution that enables the purchase of renewable energy from local markets globally. The solution was developed in collaboration with blockchain-based non-profit organization Energy Web Foundation.
The XRP Ledger foundation would be the first to use the EW Zero platform. This foundation is the newly formed developer's hub of the XRP token and it intends to reduce its carbon emission by using the newly launched blockchain tool.
The solution is expected to be deployed across other the Ripplenet network with Ripple looking to attract more members to commit to a carbon-free ecosystem.
Speaking on the launch Ripple CEO Brad Garlinghouse believes that despite the growth of the blockchain and crypto ecosystem there is a constant need to evaluate the way innovations are made to ensure the sustainability of global finance.
He further added that there needs to be a major shift in the dynamics of the blockchain industry to ensure that its success does not come at the detriment of the planet.
"As digital payments continue to evolve, we need to make long-term systemic shifts as an industry to ensure digital transformation doesn't come at the cost of our planet."
Blockchain Technology Fraught with Carbon Emission Problems
Although Bbockchain technology's rapid rise in the past decade has been remarkable, it is not without faults. Leading cryptocurrency, Bitcoin is not known for its environmental friendliness with miners combusting huge amounts of energy to mine the cryptocurrency.
Apart from Bitcoin, several cryptocurrencies utilize energy-intensive processes for their protocols and there have been calls for a switch towards renewable energy as an alternative and non-energy consuming protocols.
Ripple is looking to change this conception with recent moves and collaboration with clean energy companies. Recently Renewable Energy Buyers Alliance and Rocky Mountain Institute recently begun talks with Ripple on developing a sustainable partnership.
Ripple also intends to achieve carbon neutrality by 2030 by purchasing clean and renewable energy and also funding the development of novel solutions that encourage the elimination of emissions.
Despite these efforts from Ripple, it would take an industry-wide sensitization and awareness to reduce the current levels of carbon emissions generated within the blockchain industry.