Ripple, XDC Network, and cardano are three altcoins that are non-correlated to bitcoin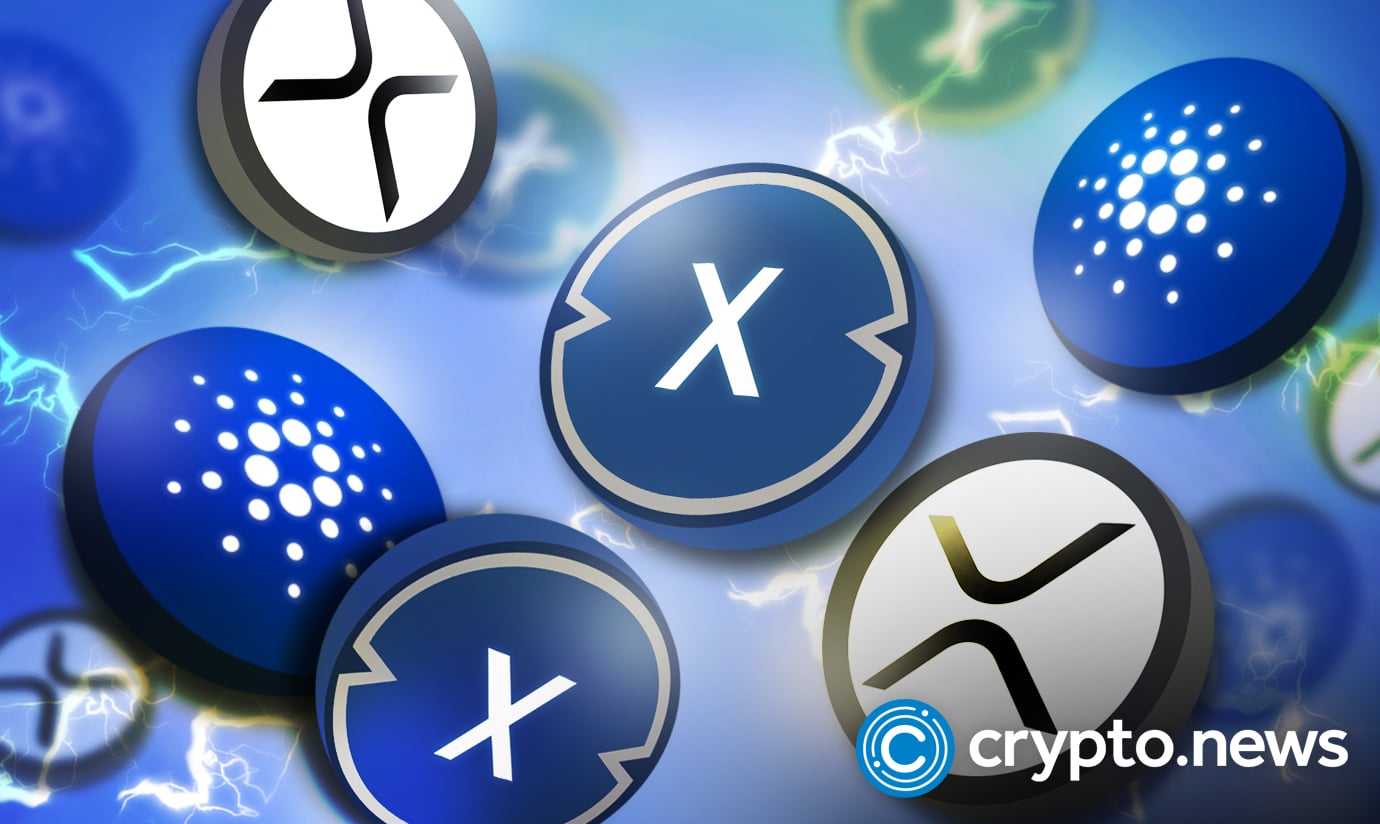 With the cryptocurrency market becoming increasingly competitive, investors are always looking for ways to diversify their portfolios. One strategy is to gain exposure in non-correlated altcoins. 
We will explore the potential benefits of holding Ripple (XRP), XDC Network, and cardano (ADA). These three altcoins are non-correlated to bitcoin (BTC) . We will also analyze their features, potential returns, and more.
Uncovering the potential of bitcoin non-correlated altcoins: Ripple, XDC Network, and Cardano
Bitcoin is the largest and oldest cryptocurrency and remains highly influential on the rest of the market. Ripple, XDC Network, and Cardano are all non-correlated altcoins, meaning their performance is not dependent on Bitcoin's market movements. This feature makes them attractive to those who want to diversify their cryptocurrency portfolios.
Bitcoin's price movements can directly influence altcoins, sometimes positively influencing their valuation. However, historical data shows that XRP, XDC, and ADA exist independently. They are less closely linked to Bitcoin than other altcoins. 
Gaining exposure in these coins can protect against bitcoin's volatility while also offering potential gains should BTC continue rallying.
Due to their non-correlation and volatility, these three altcoins tend to yield more than BTC over the long term, given the right conditions and strategies. 
The XDC Network's underlying technology and growing ecosystem makes it reliable. XDC Network's consensus algorithm, XDPOS 2.0, is secure and energy efficient, making it an option for traders who want to diversify their portfolios. The platform has consistently weathered the volatility that comes with BTC and other major altcoins like XRP, outperforming them despite market downturns. As the XDC Network develops new features and gains adoption, investors can capitalize on the coin's long-term potential.
Ripple, XDC Network, and Cardano also share several characteristics, such as low transaction fees, high scalability, and secure protocols. 
The XDC Network, unlike Ripple and Cardano, uses the XDPOS consensus mechanism, which is more efficient and secure than proof-of-work algorithms. XDC Network also has a layered architecture that features distinct layers for control and data processing, making XDC Network more energy efficient than Bitcoin.
Comparing XDC Network to Bitcoin and Other Altcoins: exploring the benefits of Ripple, Cardano, and XDC Network
Bitcoin has primarily been used as a means of payment and does not facilitate investments in the same way that Ripple, Cardano, and XDC Network do. Ripple can quickly move funds across borders instantaneously and cheaply while providing users with privacy. The XDC Network allows users to create real-world tokenized assets. Ripple and Cardano also have blockchain-based technologies which support smart contracts, enabling users to make secure transactions across networks.
All three of these altcoins provide various benefits that Bitcoin cannot offer, including being energy-efficient, and cost-effective. Ultimately, Bitcoin remains popular among users due to its ease of use and convenience. However, gaining exposure in XRP, ADA, or XDC can be more rewarding. 
Conclusion
Investing in non-correlated altcoins can help diversify your cryptocurrency portfolio. Users who gain exposure to XRP, XDC, and ADA may benefit from the respective platform's features and, possibly, post returns from their coins in the long haul.
Nonetheless, it is essential to conduct thorough research before investing in any of these altcoins and ensure you understand the risks involved. If used correctly, these altcoins can provide a solid foundation for your investment strategy.
Disclosure: This content is provided by a third party. crypto.news does not endorse any product mentioned on this page. Users must do their own research before taking any actions related to the company.