Rock Band, Kings of Leon Set To release Eighth Album As An NFT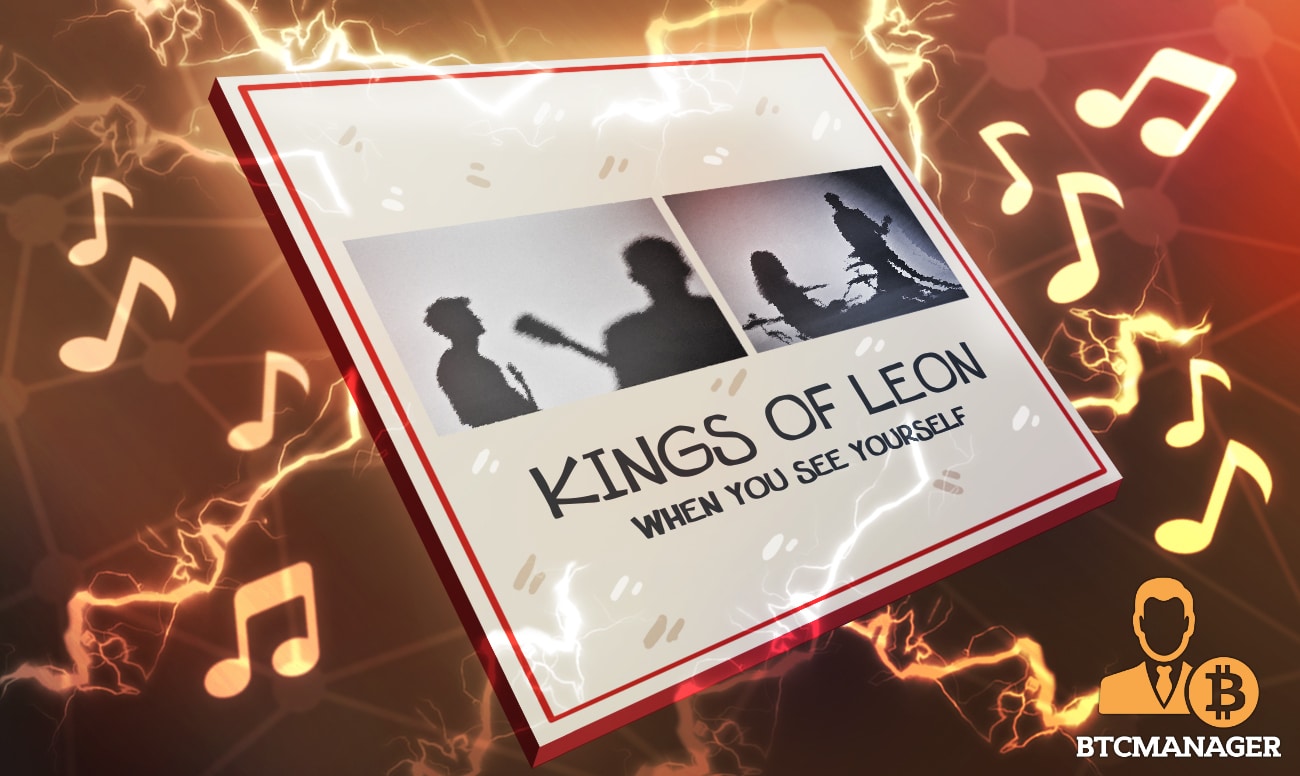 American rock band Kings of Leon is set to become the first rock band to release an album as a non-fungible token (NFT). 
First Rock Album on NFT
After taking a four-year hiatus from music, the Kings of Leon will be releasing their eighth music album. Crucially, they have taken a different way to go about the release integrating blockchain technology. 
The album titled 'When You See Yourself'' will be released in an NFT token with three types of tokens issued as part of a series called ''NFT Yourself''. All three tokens in the Kings of Leon ''NFY Yourself'' series are designed to offer special fan offers according to a report on Rolling Stones. 
The first one is limited to a special album package for the holder, while another one offers live show extras, including front row seats for life. A third one offers exclusive audiovisual art, while a unique token priced at $50 offers extended features like an alternate album cover and limited edition vinyl. 
This release will make Kings of Leon the first project in history to sell a music album as an NFT. Also, the album will be released on traditional platforms, including Spotify and iTunes, while the NFT version will be available via decentralized ticketing platform Yellowheart. 
Yellowheart will also mint 18 golden tickets, with the bank auctioning six and the remaining 12 vaulted as rare art pieces. Speaking on the development, Yellowheart CEO Josh Katz said it was a remarkable feat for the NFT industry. "Each one of those is a unique NFT with the most incredible Kings of Leon art you've ever seen,"
The NFT Market Continues to Grow
Today, the NFT market continues to evolve in all kinds of sectors. All sorts of artists, influencers, enthusiasts. Everyone is starting to use NFTs as an authentic way to get paid.
We are seeing that some have adapted to current trends and are ending up abandoning crowdfunding platforms. Indeed, NFTs make it easier to survive the current health crisis and provide income that is probably greater than on a donation platform. Also, NFTs are an excellent lever for offering unique and original content to buyers.
Like other international figures, musician Lindsay Lohan recently seized this opportunity by riding the wave of cryptocurrencies. Many projects are to come in the field. Thanks to its great diversity, the NFT market should quickly reach a vast audience.