Russia Buying Bitcoin To Ditch the U.S. Dollar Could Be Fake News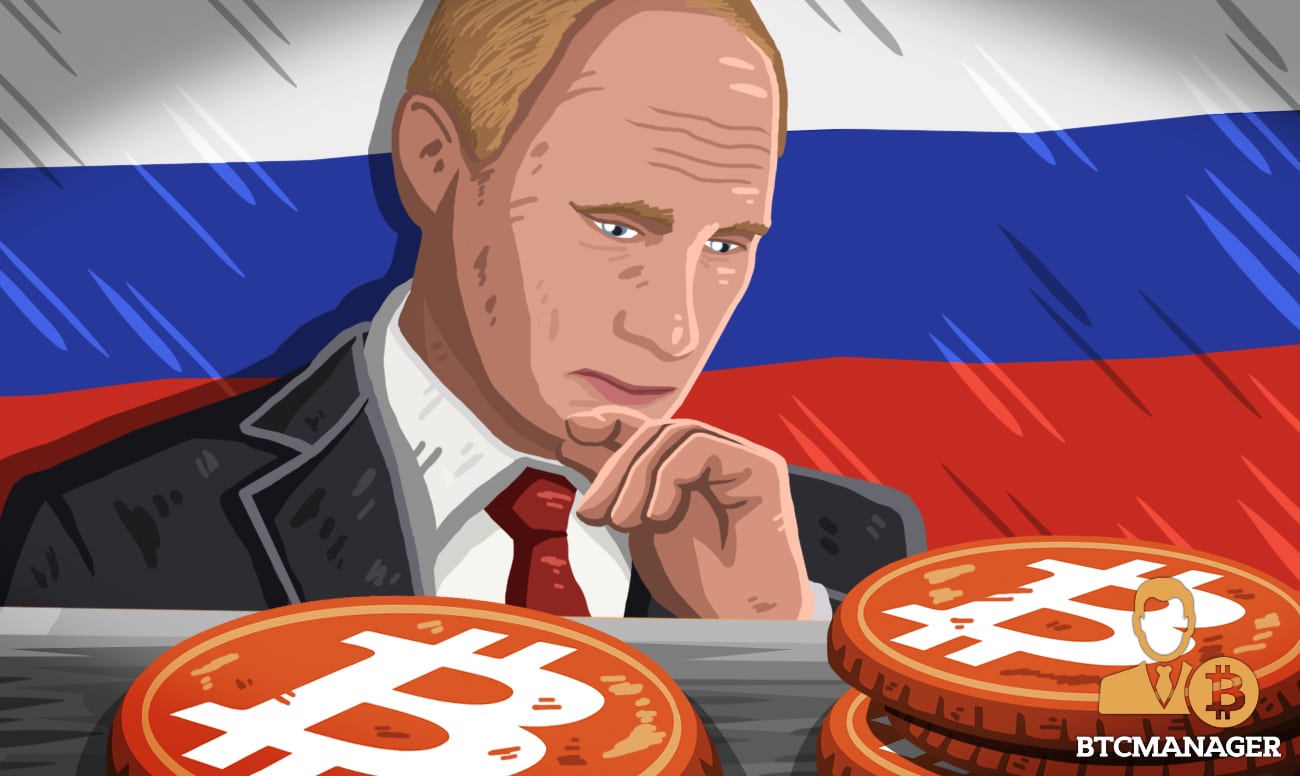 The prediction made by Russian economist Vladislav Gink that Russia could start a crypto bull run by buying off billions of dollars lacked sufficient evidence and could be fake news, Finder reported on January 15, 2019.
Kremlin's Alleged Crypto Buyoff Sparks Media Frenzy
A ray of hope pierced through the dark clouds of the crypto winter when a Russian economist claimed Kremlin was considering investing billions of dollars of its federal reserves into Bitcoin.
Vladislav Ginko, a lecturer at Moscow's Russian Presidential Academy of National Economy and Public Administration, told Micky that new sanctions could force Russia to turn to Bitcoin, causing an avalanche of speculation to arise in the crypto industry.
However, since the news broke on January 8, several crypto news outlets have pointed out that Ginko's claims were backed by evidence that was flimsy, to say the least, and that they could have been part of a larger manipulation scheme.
"Factual accuracy has always tended to play second fiddle to bitcoin bullishness," Finder reported, saying that the news about Kremlin's Bitcoin buy off "got legs" because it would have been good for bitcoin.
Ginko's Reputation Under Spotlight, Russian Official Disputes His Claims
According to Finder, the media frenzy that followed Ginko's claims was, at least in part, understandable. Russia's cheap energy and a relatively strong degree of official support for the industry have made it a safe haven for Bitcoin trades, so the prospect of the government getting diversifying its assets into cryptocurrencies isn't all that outrageous.
However, Ginko's tweets were since combed through and both his experience and credentials have been called into question. Twitter users found that Ginko retweeted a very common and very obvious Bitcoin scam and predicted that Bitcoin would be worth $2 million by the end of 2019.
Amidst the intense scrutiny Ginko faced, a comment from a Kremlin official was finally released debunking his claims. Elina Sidorenko, the Head of Duma's Interagency Task Force for Cryptocurrencies, told Forklog that Russia is still decades away from the proposed scenario.
"This statement lacks common sense and is out of touch with the ideas that might have been considered in the government circles. The Russian Federation, along with any other country in the world, is just not ready to combine its traditional financial system with cryptocurrencies. This idea cannot be realized in Russia for at least 30 more years," she explained.