Russia to View Bitcoin Use as Currency Transactions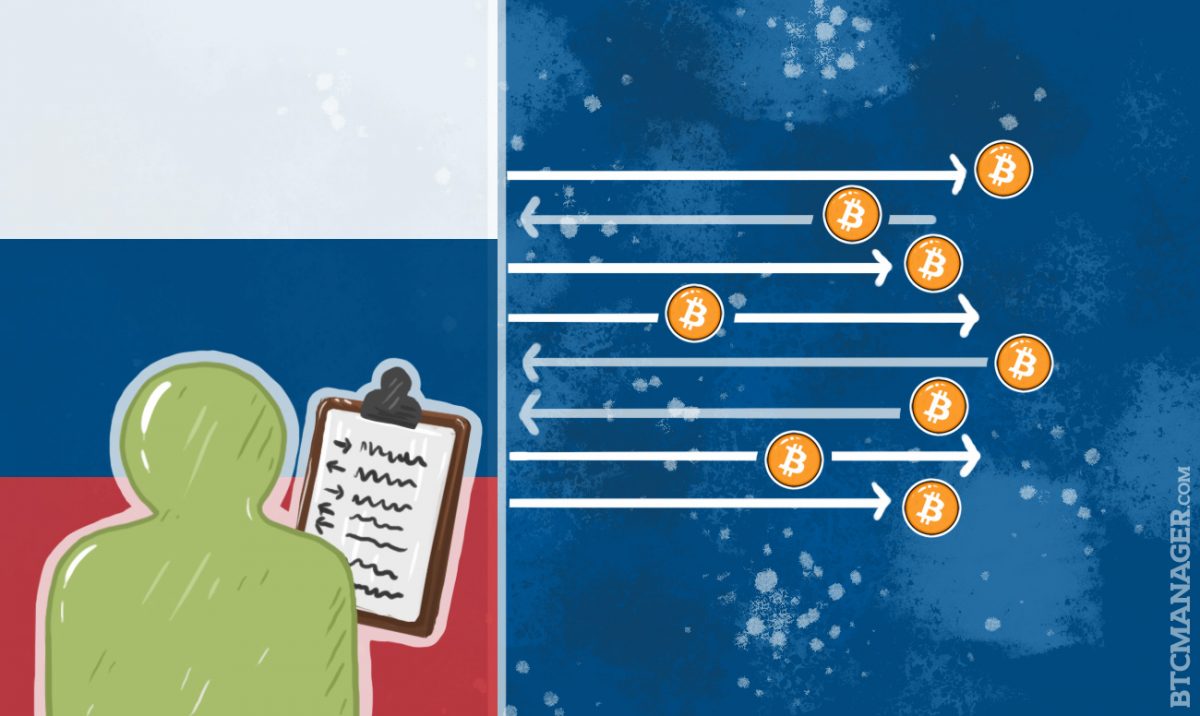 The Russian Tax Agency has advocated classifying all purchases and sales of digital currency made in the country as currency transactions. The decision comes amidst debates about whether bitcoin and different digital currencies should be completely banned or regulated and allowed for specific uses.
Since last May, the Russian Tax Agency has been studying the subject and the Finance Ministry believes that the use of money surrogates creates prerequisites for involvement of citizens and legal entities in illegal activities, including money laundering. Without a central issuer, a single point of control over transactions and anonymous payments, Bitcoin is the now the most widely used money surrogates in the form of cryptocurrency. This, according to the Russian authorities, makes digital currency attractive to promote illegal activities.
Th Russian central bank announced back in September last year that a special working group was designated to study cryptocurrency and the blockchain technology before implementing any regulatory specification. The deputy chairman of Russia's central bank Olga Skorobogatov said:
"We would like to understand how the Blockchain technology can be used for calculations and payments in our community"
Now, the Russian Ministry of Finance has prepared a more stringent amendment to money substitutes, and is looking to encourage reporting bitcoin and other digital currency transactions to the authorities:
"On currency regulation and currency control the acts of acquisition by a resident from a non-resident and alienation by a resident to a non-resident of currency valuables, currency of the Russian Federation and domestic securities on lawful terms, and the use of currency valuables, currency of the Russian Federation and domestic securities as a means of payment are deemed currency transactions. Consequently, the transactions of purchase and sale of cryptocurrency (virtual currency) between residents and non-residents, with the utilization of currency valuables and (or) currency of the Russian Federation, are, in fact, currency transactions."
The head of the Central Bank of the Russian Federation, Elvira Nabiullina, has repeatedly stated that the Bank of Russia needed to study the use cryptocurrency. For instance, in a recent interview, Nabiullina stated,
"…we are watching over the development of this market and see that for consumers there are certain attractions in bitcoin's mobility, expediency, low cost, so this is something definitely the market will be welcoming so we will be watching with attention and, if necessary, regulate it."
Since then a lot of work has been done and now the Russian Ministry of Finance is more open to the Blockchain technology concept. Having these guidelines on the horizon, the Russian Ministry of Finance is now preparing to start treating the purchase and sale of Bitcoin as currency transactions, thus making them under strict control, especially virtual currency transactions involving foreign banks.
The discussion has motivated the Russian Tax Agency to start drafting a new bill where a new overview and specific guidelines over virtual currencies will be considered. For now, the Russian Tax Agency is only recommending Russian citizens to report their financial activities with digital currency, but sometime soon this will most likely be mandatory.