Russia-Ukraine Feud Adjusts the Stocks, Is There Impact on the Crypto Market?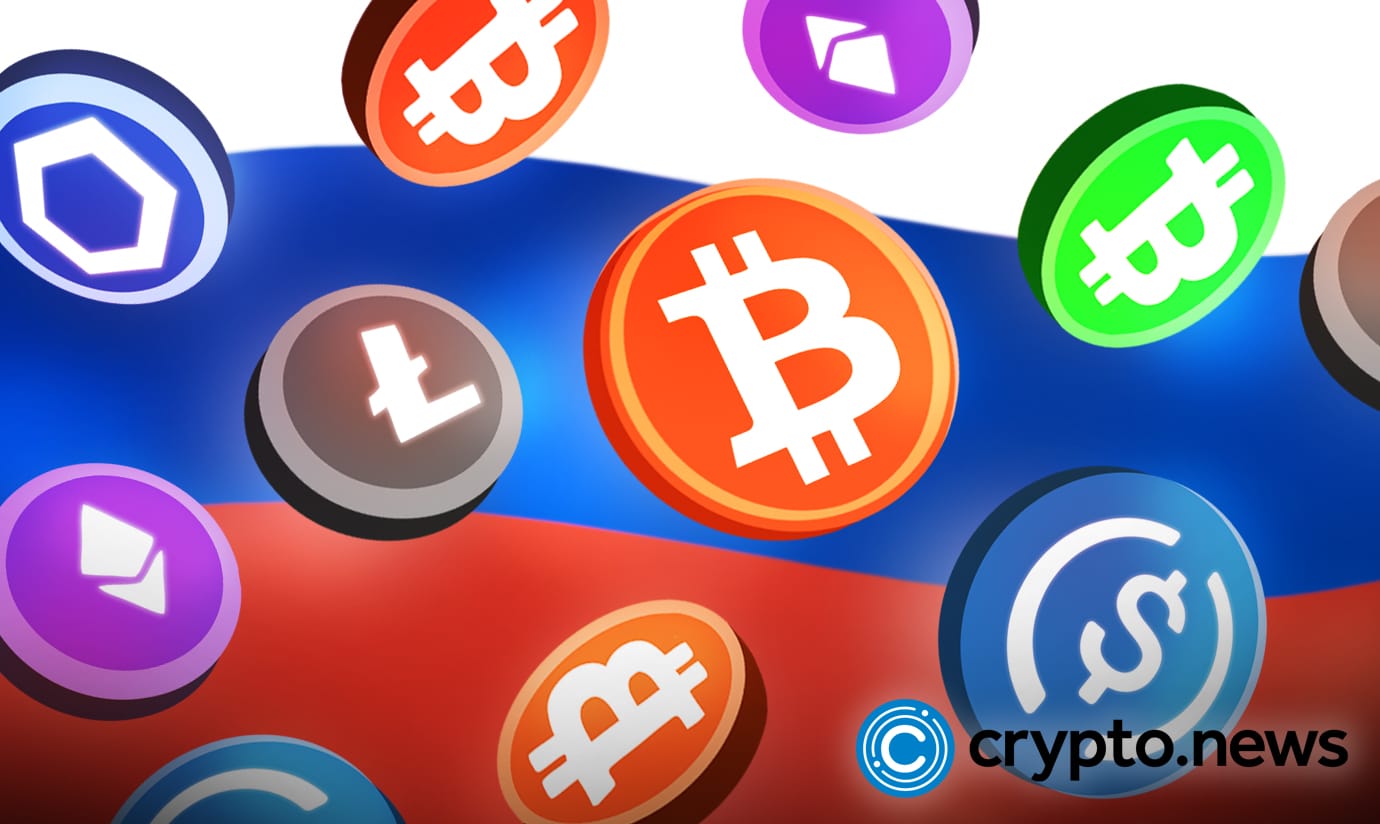 As U.S. stocks enter a new turbulent phase, investors are worried about inflation, geopolitical uncertainty, and rising bond yields. A day after higher-than-expected U.S. inflation sent yields soaring, the U.S. warned Russia may not intervene in Ukraine until next week, which pulled down Treasury yields.
Traders have been reacting to geopolitical worries originating from Russia and Ukraine, and most cryptocurrencies have also fallen since Friday. Bitcoin (BTC) has plummeted as much as 5% in the last 24 hours, compared to a 4% decrease in ETH and a 7% drop in SOL. Traditional safe havens like gold and the U.S. currency also surged. However, later in the New York trading day, markets steadied.
Bitcoin Dominance is Rising
Bitcoin's technical indications
are mainly neutral, with support between $35,000-$40,000 and resistance at $46,000. According to Jason Pagoulatos, an analyst at
Delphi Digital
, a crypto research business, most trade volume over the last ten days happened at $41K-$41.5K BTC. "If that level is lost, we will most likely go to the volume gaps that have been left behind, which happens to correlate with $38.5K." This week,
Bitcoin's market value
as a percentage of the whole crypto market cap surpassed 40%. Traders typically choose bitcoin during market downturns. It is due to its reduced risk profile compared to competing cryptocurrencies (altcoins). The BTC dominance ratio increased from 35% to 72% during the cryptocurrency bear market of 2018. As altcoins rose ahead of bitcoin last year, the ratio has dropped by 30 percentage points. According to some observers, bitcoin will continue under pressure for a few months. It took nearly six months for bitcoin to rebound from last spring's dip, NYDIG, a bitcoin holding business, stated in a
bitcoin news report
this week. A comparable schedule would place a recovery date in May in the present recession.
Donations With a History
Local NGOs have begun to get financial backing to supplement the activities of the military and volunteers. The reason is the face of government corruption throughout the last decade. Ukraine's pro-Russian president Viktor Yanukovych was deposed in 2014. Then, legions of volunteers ramped up their efforts to help demonstrators during the
Maidan Revolution
. These non-governmental organizations often accept private donations via bank transfers or payment applications. In recent years, donors have used cryptos to avoid banks and financial entities that may obstruct payments to Ukraine. The funds were used to provide equipment, medical supplies, and drones to the Ukrainian army. They are also investing in developing a facial recognition program. It will aid in the identification of Russian mercenaries or spies.
NGOs in Ukraine are Shifting to Crypto
Come Back Alive, for example, provides military personnel with equipment, training, and medical supplies. Bitcoin contributions increased to $200,000 in the last six months of 2021 for the organization, which began taking cryptos in 2018. Hacktivists such as the Ukrainian Cyber Alliance and Belarusian Cyber-Partisans focus on cyberattacks on Russian targets. Last year, the Ukrainian Cyber Alliance got approximately $100,000 in Bitcoin, Litecoin, Ethereum, and various stablecoins.
Myrotvotrets Center
, a Kyiv-based NGO, began taking crypto payments in 2016. It is developing a face recognition tool to utilize images to identify militants, Russian mercenaries, and war criminals. Myrotvotrets Center has collected over $267,000 in Bitcoin donations so far. Raising funds in crypto is favorable since such assets are harder to seize, citing Boaz Sobrado, a London-based fintech data analyst.
Ukraine's Embrace of Crypto
Ukraine has been trying for months to adopt cryptocurrencies on a national scale. In 2021, Ukrainian President Volodymyr Zelenskyy passed legislation allowing its central bank to establish its digital currency. In addition, the president and parliament are debating whether or not to pass legislation to legalize and regulate Bitcoin. If the bill succeeds, it will go a long way toward lifting cryptocurrency out of the legal limbo it is now in, albeit it will not go as far as El Salvador, which made bitcoin legal cash in September. During an official state visit to the United States in August 2021, Zelenskyy touted Ukraine's emerging innovative legal market for virtual assets as a selling factor. The Minister of Digital Transformation,
Mykhailo Fedorov
, then stated that the government was upgrading its payment sector so that its central bank could create digital money. The Kyiv Post reports that the country plans to open the cryptocurrency sector to firms and investors this year. In addition, top state officials have been selling their crypto street cred to Silicon Valley investors and venture finance firms. On the other hand, a clash with Russia may jeopardize those plans.
Wrapping Up
Ukraine has worked hard to position itself as a cryptocurrency center over the last year. It is owing to recent legislation and regulatory measures on digital currencies. It has been building up its I.T. workforce and hopes to become a crypto center in Europe in the next few years. However, cryptocurrencies have grown even more critical to Ukraine's economy in recent months. This move is because the possibility of the Russian invasion has prompted individuals and businesses worldwide to contribute donations to non-profit and government-affiliated organizations to assist them in preparing. The move might be the first instance of bitcoin being used to assist a military effort while also becoming an essential element of the national economy.