Sam Bankman-Fried, Raoul Pal Among Speakers at Forkast.News and AAX's "Bitcoin $ Beyond" Event on November 10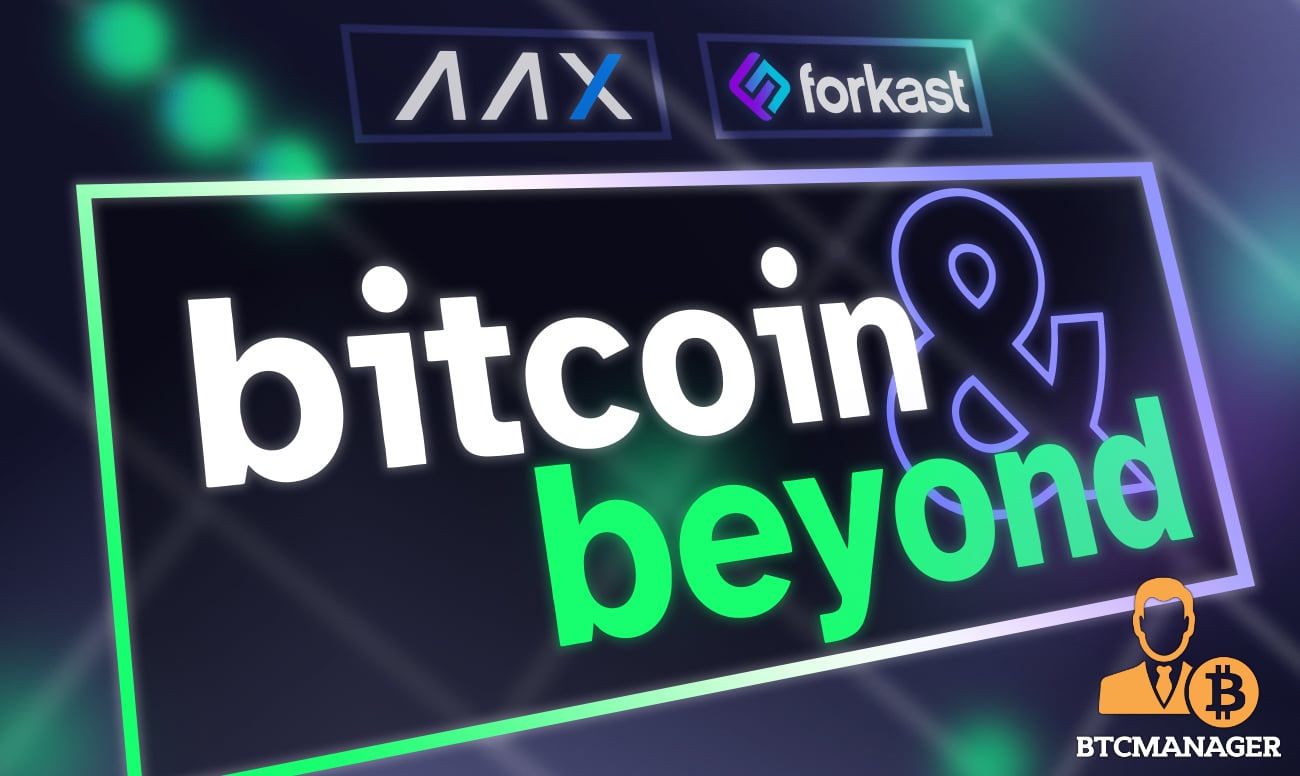 Leading Asian news platform on digital currency, blockchain, and emerging technologies Forkast.News and AAX, an innovative next-gen crypto exchange powered by LSEG technology are slated to co-host the annual "Bitcoin & Beyond" global event on November 10, 2021.
About the Event
The one-day virtual event will deep dive into the most pressing issues facing the crypto industry today.
Some of the questions to be discussed during the summit could be what does Bitcoin's adoption by countries look like and what are the wider economic and political implications? What does innovation on the Bitcoin network look like? How does space exploration intersect with the rise of digital assets? How can digital assets reinvigorate the global economy?
Crypto research firm Chainalysis' data posits a steep surge in crypto adoption the world over.
In Q2 2021, the crypto adoption rate rose as much as 881% quarter-over-quarter and the uptrend is not expected to slow down anytime soon. Several catalysts could be blamed for the rising crypto adoption such as government support, favorable regulations, and the rising interest of both institutional and retail investors.
While it started as an online video series with the premise of being a "conversation between peers", over time, Bitcoin & Beyond has established itself as one of the most awaited crypto events in the industry.
This year, Bitcoin & Beyond is being co-hosted by Forkast.News and AAX who promise to take the event to the next level in terms of scale and impact at a global level.
At present, the event line-up includes the following 20 industry veterans, including the most prominent investors, researchers, and thought leaders.
– Sam Bankman-Fried, Founder & CEO of FTX
– Don Tapscott, Cofounder & Executive Chairman of Blockchain Research Institute
– Raoul Pal, Founder of Real Vision
– Sheila Warren, World Economic Forum
– Alex Tapscott, Cofounder of Blockchain Research Institute
– Ash Bennington, Senior Editor & Crypto Editor of Real Vision
– Wayne Huang, CEO and Cofounder of XREX Inc.
– Michael Casey, Chief Content Officer of CoinDesk
Commenting, Angie Lau – co-founder and editor-in-chief of Forkast.News who will also be one of the moderators at the conference, said:
"It is clear cryptocurrency as a tool for exchanging value is not the future, it is an unstoppable wave that is happening right now in all corners of the world. But the industry is inundated with distractions that can be misleading, intimidating and even off-putting."
Adding:
"The goal of Forkast, aligned with Bitcoin & Beyond, is to cut through the noise and present the facts so crypto players can make informed decisions."
Similar sentiments were echoed by Ben Caselin, Head of Research and Strategy, AAX.
"Bitcoin is a technology and asset as much as it is a discursive phenomenon. As such, beyond delivering institutional-grade trading technology and a full suite of services for users to engage Bitcoin and the broader crypto markets, AAX sees a responsibility in driving productive discourse and promoting adoption."
He continued:
"This is not about fueling the hype or pushing any of the thousands of crypto coins to the public, nor should people expect just another round of panels. Bitcoin & Beyond is set to be a full-on, interactive live experience that should inspire anyone who wants to see an acceleration of the transition to a world built on sound money principles."