Sam Bankman-Fried's defense seeks to change fraud verdict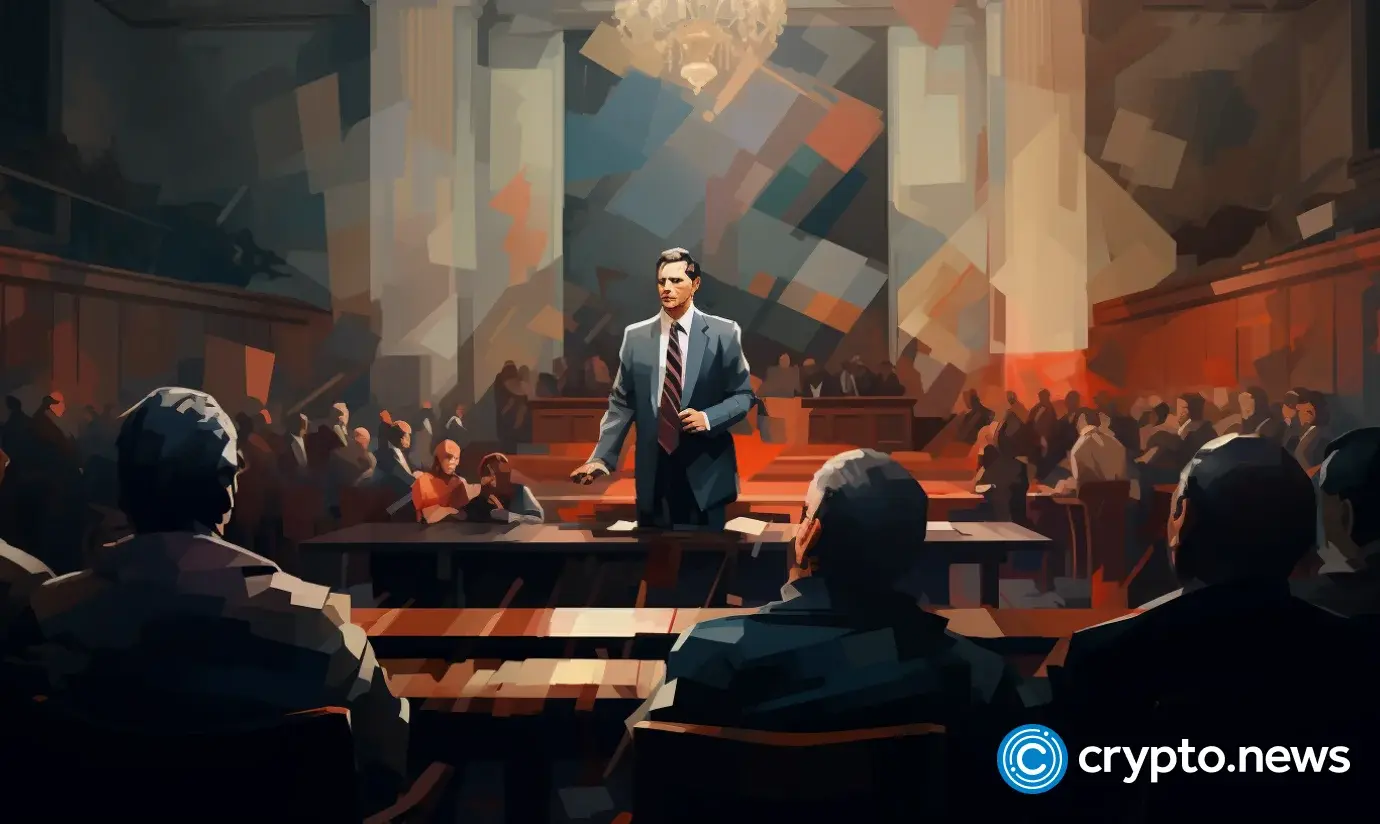 Sam Bankman-Fried's lawyers are pushing for the jury to weigh English law in FTX's terms of service, aiming to dismiss some fraud charges against the exchange founder.
Legal representatives for Sam Bankman-Fried, the founder of cryptocurrency exchange FTX, have submitted a new filing in an attempt to persuade the jury to consider the influence of English law on the company's terms of service.
The Oct. 30 filing, which includes a proposed jury instruction, states that according to the Government's theory, a trust, fiduciary relationship, or similar bond must exist between FTX and its customers for misappropriation to have occurred.
The suggested jury instruction informs the 12 jurors determining Bankman-Fried's outcome that FTX's customer relations are dictated by its Terms of Service, which are governed by English law. Additional filings offer UK case examples for reference.
Judge Lewis Kaplan was quoted in the filing, stating that under English law, the Terms of Service do not establish a trust or fiduciary relationship between FTX and its customers. Furthermore, any representations made after a customer has agreed to the Terms of Service do not create such a relationship.
Earlier this month, Mark Cohen, the defense attorney, had the former General Counsel of FTX read a section of the terms of service in court. The section explicitly stated that any disputes would be governed by English law.
The Department of Justice (DOJ) has yet to respond to these new filings. However, a previous filing made it clear that the prosecutors disagreed with the defense's focus on the Terms of Service.
DOJ's skepticism over defense strategy
According to the DOJ's Aug. 28 filing, it is incorrect to suggest to the jury that their focus should be solely on the terms of service rather than considering the full scope of Bankman-Fried's alleged misrepresentations and misleading conduct.
Prosecutors have also been questioning FTX customers and Bankman-Fried about the exchange's marketing practices during the trial. They argue that his past statements and the general understanding among cryptocurrency customers are relevant factors to consider.
Judge Kaplan has indicated that a jury charge conference will be held after both parties have rested their cases. This conference will allow for arguments over the various proposed jury instructions.
Bankman-Fried, who took the stand last week, is currently undergoing cross-examination. The DOJ expects this to conclude by Tuesday morning.