Samsung Files for Three Blockchain-Related Applications in the European Union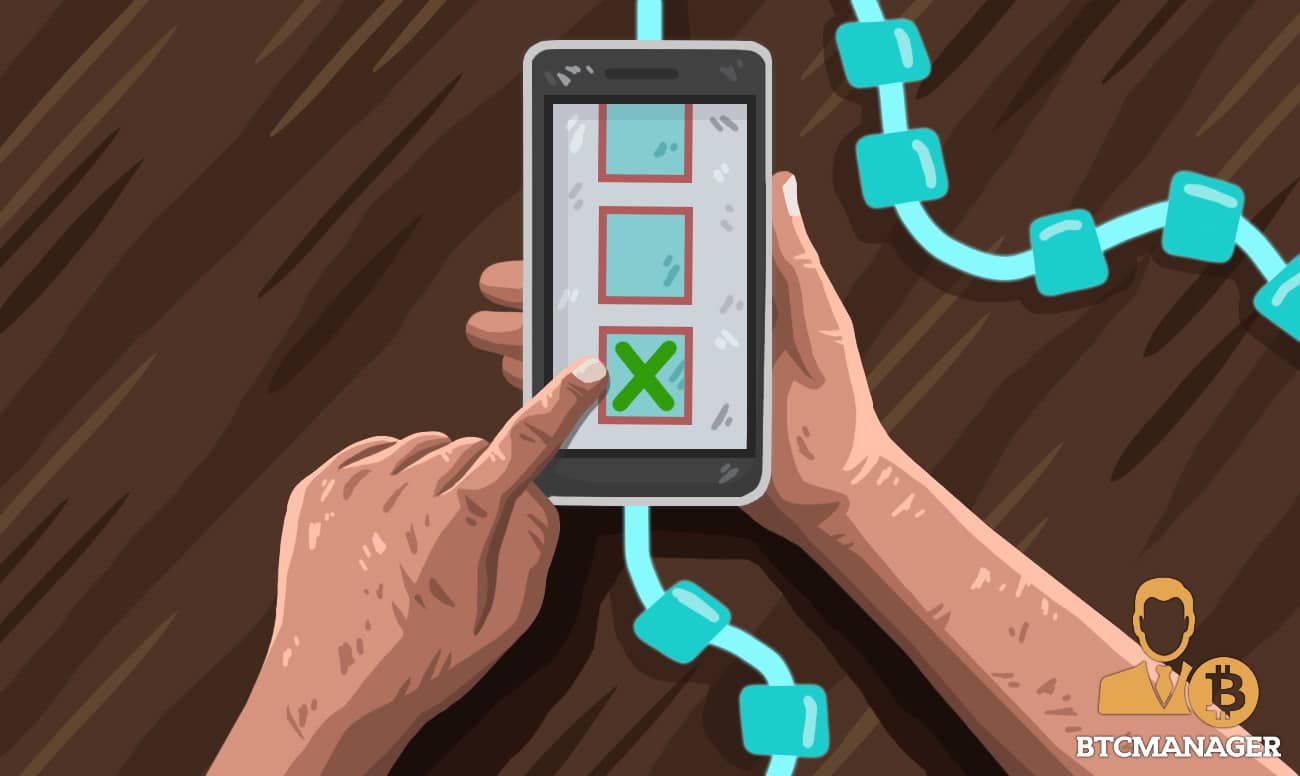 Electronics giant Samsung has filed for three blockchain-related trademark applications in the European Union on December 10, 2018. Some tech websites suggest these applications are related to the company's plan to offer a cryptocurrency cold wallet on its phones.
Details on the Trademark Applications
The trademark applications are named "Blockchain KeyStore," "Blockchain key box," and "Blockchain Core" and are alluded to be used primarily for its Android phones.
The applications were filed at the European Union Intellectual Property Office on Monday. However, a cursory glance at the applications which are out in the public domain does not give out much information on the South Korean conglomerate's plan with cryptocurrency and blockchain.
The most notable information in the application is that it will be applied to "Smartphones; Software applications for use with mobile devices; Computer software platforms; Application software," as per the patent filing.
A Samsung-focused news portal SamMobile speculated that Samsung's trademark application (particularly KeyStore) seems to actualize as a crypto-related software. Although, the news portal stated that it is highly unlikely for the company to launch an only blockchain-centric smartphone.  
Smartphones Make the Best Cryptocurrency Wallets
Earlier in 2018, a blog post published by Samsung highlighted that "smartphones have the best security for blockchain and cryptocurrency." Joel Snyder, the post's author, stated that Samsung smartphones offer better security than computers and laptops in storing cryptocurrencies because it is equipped with the Trusted Execution Environment (TEE).
He further stated:
"A smartphone TEE isolates the management and storage of secure data, such as encryption keys. The TEE has its own software and memory that can't be touched by the main CPU and runs authorized applications for security processing."
Samsung Faces Competition
Recently, Taiwanese consumer electronics company HTC launched a blockchain phone called Exodus 1, which can only be purchased using bitcoin. The phone also comes with an in-built cryptocurrency wallet. However, if Samsung is planning to go down this path, it is indeed falling behind competitors such as HTC and Sirin Labs.
While obvious comparisons may be drawn between Samsung and HTC for their blockchain and cryptocurrency related ventures, everything is just a rumor as far as Samsung is concerned. At this point, there is no concrete information available on what the phone company's plans are and when they may be implemented.