San Francisco's superior court takes over Fei Protocol's Discord server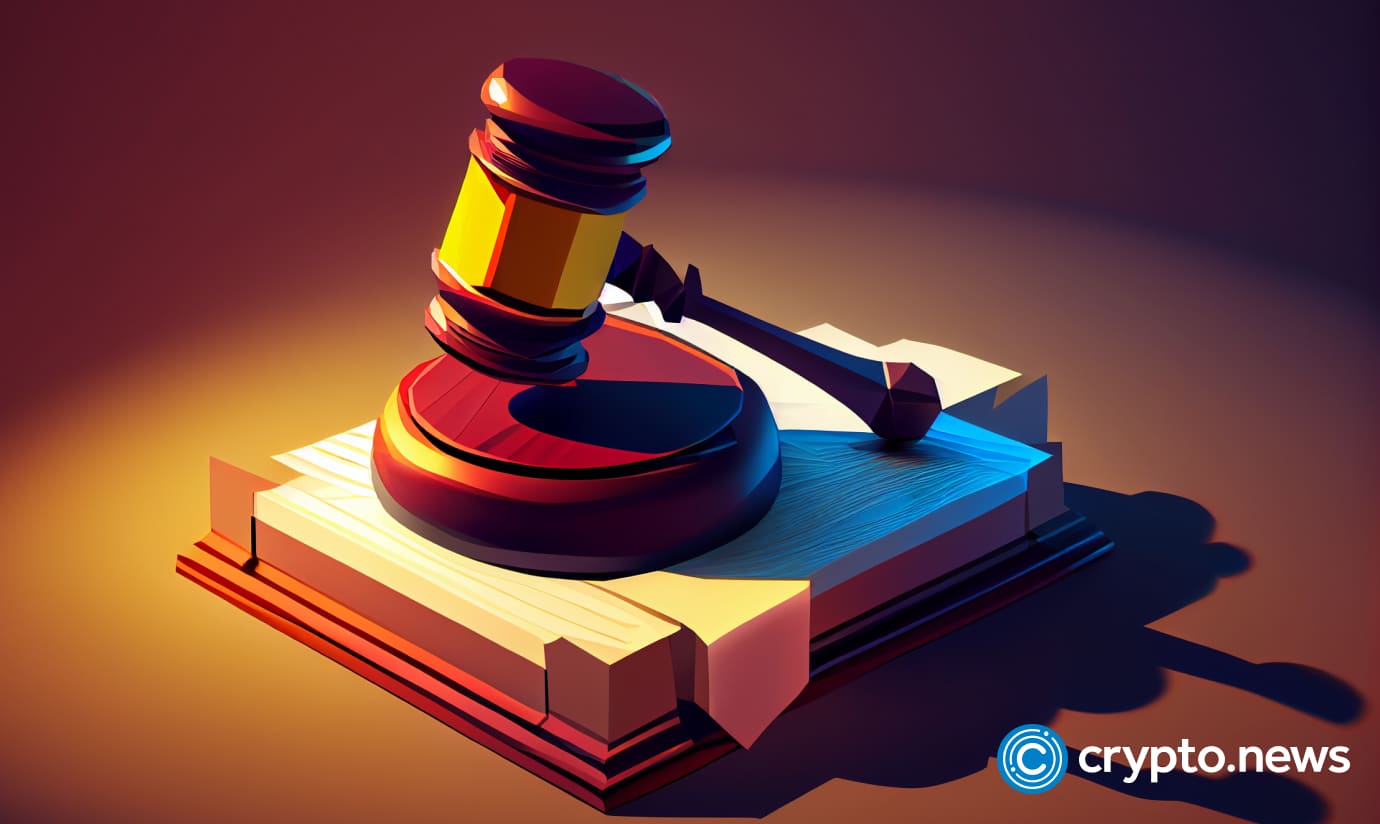 The San Francisco Superior Court has reportedly taken control of Fei Protocol's Discord server in a class action settlement. Fei Protocol is a decentralized stablecoin project whose native algorithmic stablecoin, FEI, is backed by diverse coins, including DAI, ethereum (ETH), and USDC.
Discord takeover and legal notice NFTs
The settlement, proposed in a class action lawsuit against Fei Protocol, will provide $17.8 million to compensate all the users who purchased FEI or TRIBE tokens during the Protocol's Genesis Event, held between March 31 to April 3, 2021.
The lawsuit claims that the sale of FEI and TRIBE tokens conducted during the Genesis Event violates the Securities Act of 1933, constituting the sale of unregistered securities. The plaintiff, Jonathan Shomroni, argues that entitles who directly purchased these tokens from Fei Protocol during the Genesis Event are subject to compensation.
What sets this settlement apart is the court's authorization of the legal notice in the form of NFTs, which will be airdropped to relevant parties and minted on OpenSea, an NFT marketplace. The approval of NFTs in the class action settlement highlights the growing potential to integrate blockchain technology within the legal system and a precedent for applying NFTs and blockchain in future legal proceedings.
While some skeptics believe the control of Fei Protocol's Discord is a move from bad actors, further investigation suggests that the lawsuit is a legitimate legal process rather than a scam or a hacked Discord situation.
There has been no apparent evidence of web3 phishing or approval abuse within the Discord server. Instead, the court may be collecting physical addresses from claimants.
Fei Protocol's class action settlement details
Before the settlement can be finalized and payments are made, the court will hold a hearing on Oct. 27, 2023, to decide whether to approve the settlement.
The lawyers representing the class members have also requested approximately $4.5 million in attorneys' fees and costs for investigating the facts, prosecuting the case, and negotiating the settlement.
The plaintiff who filed the claims on behalf of the class members requested a service award of up to $10k. If approved, fees, costs, and service awards will make up around 25% of the settlement fund. However, the defendants have denied any wrongdoing, and the court has not yet found any evidence of wrongdoing to approve the settlement.