Sao Paulo Fans Can Now Purchase Football Match Tickets With Cryptocurrency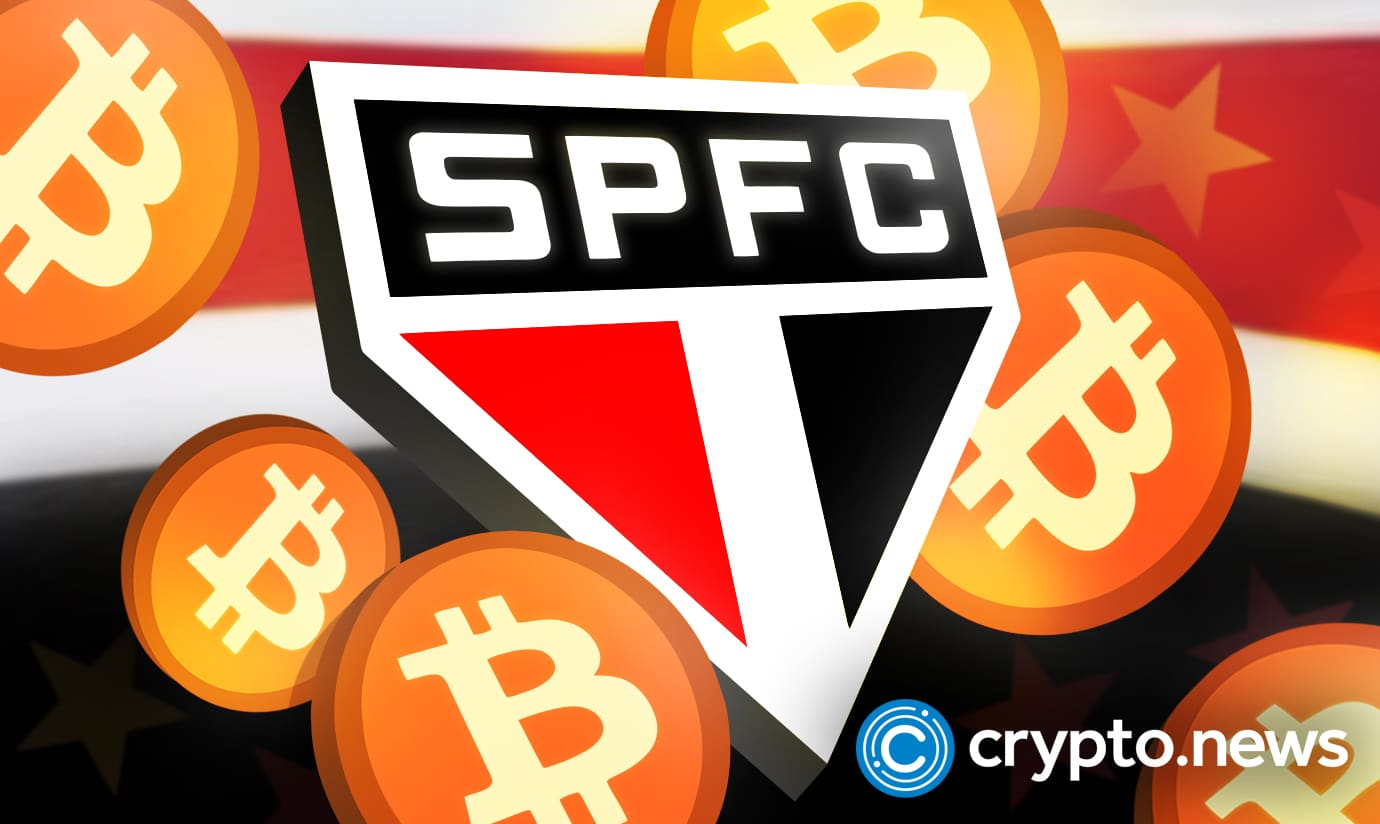 Sao Paulo, one of Brazil's most popular teams, is now the first in the nation to accept cryptocurrency as payment for ticket sales.
Cryptocurrency For Match Tickets
SPFC is the only Brazilian team to have won 3 World Cups and was the first to claim the Americas Libertadores Cup 3 times. As part of the latest collaboration, Bitso members have access to exclusive privileges at Morumbi Stadium and a section exclusively for Bitso customers. In the long term, the team and the bitcoin market hope to create a way to pay for tickets with cryptocurrencies.
Bitso Will Support Brazil's Sao Paulo Futebol Clube
Bitso and Sao Paulo announced their relationship in January with a three-year deal. In an announcement, Bitso Director of Marketing for Latin America Beatriz Oliveira remarked,
"This cooperation sets off Bitso's commitment for Brazilian sporting activities, linked with our growth ambitions in Brazil as we try to show that the cryptocurrency market is trustworthy, safe, and straightforward."
All Sao Paulo home games, whether at Estadio do Morumbi or elsewhere, will be covered by the new form of payment. The service is only available to enrolled fans who have obtained a program membership card. It is expected that we will give accessibility to other supporters shortly.
Additionally, bitcoin was chosen as the form of payment by the very first supporter in Brazil to purchase tickets using cryptocurrency. It was Fabio Gloeden Brum, and he was presented with an NFT, which represented the first bitcoin-purchased entry in Brazil.
Clubs and Enterprises Have Noticed the Trend
According to Netshoes, one of Brazil's leading internet sports merchants, sales of international jerseys climbed by 50% over the last year, having Barcelona, Real Madrid, and already Paris Saint-Germain, which is host to Brazilian prodigy Lucas, among the top sellers.
Due to increased demand, the firm increased the number of team shirts in inventory by 20%, according to Marcel Castro, the industry's head of sports marketing.
Teams are also attempting to connect with a young, educated, and possibly lucrative supporter base.
Liverpool has a Portuguese Twitter account and is working on a Facebook one. While other British teams have focused on the Far East, Liverpool authorities expect that more will be turning to South America shortly.
"This is an expanding economy, but not for football," Liverpool's head of global digital development, Paul Rogers, remarked.
"We've noticed that when we've engaged fans, there's been an increase in traffic to the website and online store." It's too early to say in Brazil, but we feel that the more supporters who support the club (via social media), the greater the link will be, resulting in a better financial position."