SEC Filing Shows Anthony Scaramucci Plans to Start a Bitcoin Investment Fund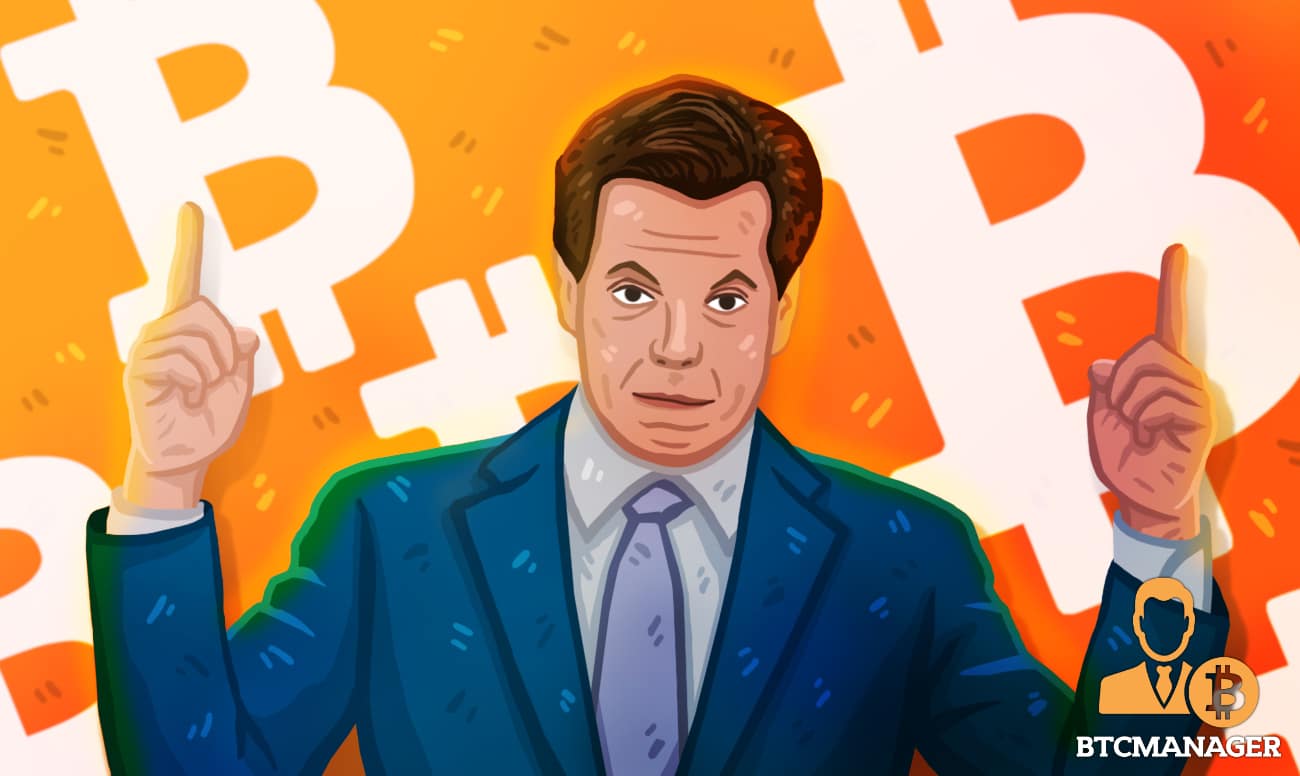 According to an official filing with the U.S. Securities and Exchange Commission (SEC), investor and former Trump White House aide Anthony Scaramucci is poised to start a bitcoin-related investment fund.
Another Bitcoin Fund on the Horizon?
The amount of mainstream attention and adoption bitcoin (BTC) has witnessed throughout 2020 has been unprecedented. Several companies like MicroStrategy, Square, and Guggenheim Investments, among others are actively buying the premier cryptocurrency as a hedge against the greenback.
In terms of adoption, several erstwhile Wall Street bitcoin critics have now turned their opinion on the largest cryptocurrency by market cap. Financial institutions such as JPMorgan Chase, and Citi, among others, are all slowly but steadily warming up to bitcoin.
Latest in these developments is the filing with the SEC about the fund dubbed SkyBridge Bitcoin Fund L.P.
According to the filing, no investments have been received from outside participants. The fund, however, does list a minimum investment size of $50,000. Besides Scaramucci, Brett Messing, a partner at Scaramucci's SkyBridge Capital is also mentioned in the filing.
As reported by The Block, Scaramucci had previously appeared on an episode of the publication's The Scoop podcast, where, commenting on Paul Tudor Jones' entry into the cryptospace, he noted:
"I have no problem owning, as a pass-through through his fund, some level of digital currency exposure."
It is also worthy of note that previously SkyBridge opened the doors for its investors to potentially invest in investment funds that would "provide exposure to digital assets."
At the time, the company stated:
"The Company may seek exposure to digital assets (as defined herein) by investing in Investment Funds that provide exposure to digital assets. Investments by the Company and/or Investment Funds may also be made in companies providing technologies related to digital assets or other emerging technologies."
Crypto Funds Gaining Traction
With the crypto markets rallying, the retail and institutional demand for digital currency funds has skyrocketed, and, of course, companies are wasting no time to meet this demand.
Earlier this year, BTCManager reported that Canadian digital assets investment firm 3iQ had announced the listing of its bitcoin fund on the Toronto Stock Exchange following its succesful IPO.
Similarly, in August, Wall Street juggernaut Fidelity Investments announced that it was set to launch its first BTC fund.