Bitcoin Should Be Worth $400,000, Says CIO of $230 Billion Firm Guggenheim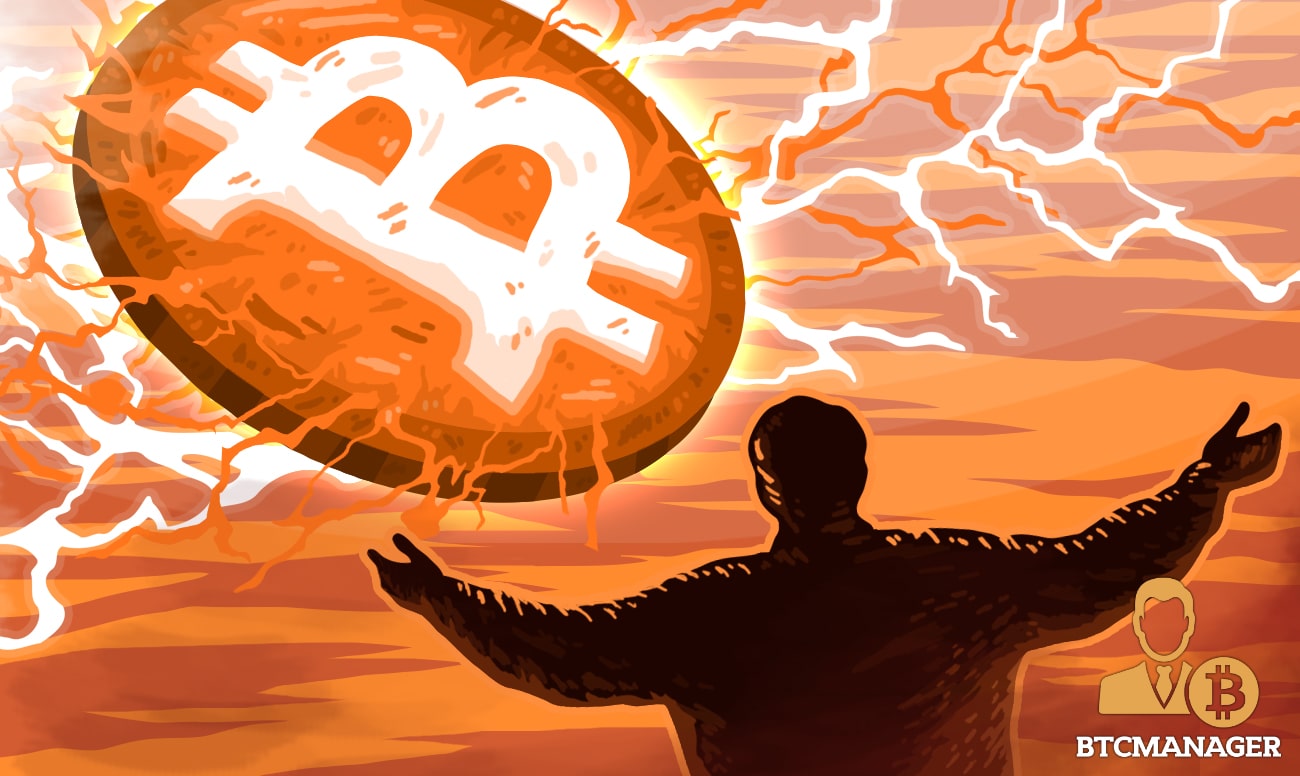 Scott Minerd, Chief Investment Officer of the Guggenheim Partners, a global investment firm that manages over $230 billion worth of assets, said in an interview with Bloomberg that Bitcoin should be valued at $400,000. According to Minerd, there are factors that create a bullish trend for Bitcoin such as its scarcity and the Federal Reserve's move to print more money.
Guggenheim's Technical Analysis Shows Bitcoin At $400,000
According to Minerd, the scarcity of the coin, coupled with the Fed that is printing more money, are factors that will continue to push Bitcoin towards $400,000. Minerd gave this comment at the time when Bitcoin breached the $20,000-level. He further states:
"Bitcoin has a lot of the attributes of gold and at the same time has an unusual value in terms of transactions."
After all, Bitcoin's attribute that counters inflation stems from the limit in its supply, which is capped at 21 million.
Minerd had also said that most of Guggenheim's portfolio has been allocated to Bitcoin already, starting when the coin reached a value of $10,000. However, he believes that increasing allocations at the current price trend of the coin can be a "little more challenging."
Minerd's Statement Echoes Other Experts
Minerd's statement mirrors the belief of the newly-elected, Bitcoin-loving Senator Cynthia Lummis. As many may recall from past reports, Lummis believes that Bitcoin is a "better store of value" than fiat currency because its supply is scarce.
Prominent investor and founder of the Tudor Investment Corp., Paul Tudor Jones, made the same remark earlier this year. According to Jones, Bitcoin can function as a "hedge against the inflation" resulting from the Fed's money-printing. Jones further adds that Bitcoin's characteristics, such as its "purchasing power, trustworthiness, liquidity and portability," ensure that it is indeed a good store of value.
Guggenheim Belongs to the First Institutional Investors in Crypto
Guggenheim is considered as one of the first institutional investors to have allocated a portion of their portfolio in cryptocurrency assets. Just last month, there have been reports that Guggenheim has moved to reserve the right to invest $5.3 billion from their Macro Opportunities Fund into the Grayscale Bitcoin Trust. This trust is only invested in Bitcoin.