SEC Set to Disclose Internal Documents on XRP, Bitcoin, Ether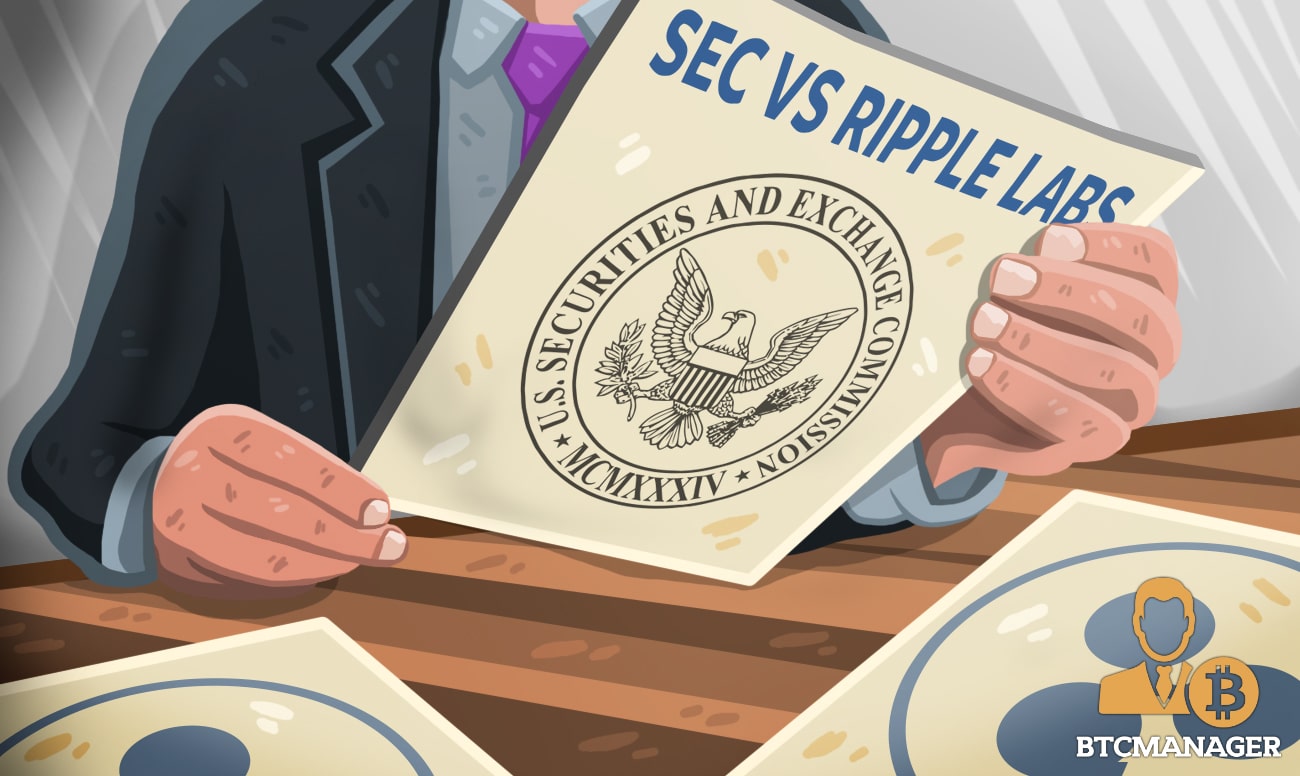 The $1.3 billion U.S. SEC vs Ripple lawsuit takes a fresh turn as the court has now ordered the securities regulator to disclose internal documents, memoranda, or formal position papers, which sheds light upon its discussions regarding Bitcoin, Ethereum, and XRP.
A new ruling from U.S. Magistrate Judge Sarah Netburn has clarified in contrary to her previous ruling that the SEC must disclose communications with third parties, including external agencies and market participants, subject to a privilege assertion.
"Intra-agency memoranda or formal position papers discussing Bitcoin, Ethereum, and XRP must be searched for and produced subject to a privilege assertion," the Judge noted, adding that "Examples of such documents include Division reports, final reports of internal working groups, or formal position papers submitted to the Commissioners."
A Win for Ripple?
The SEC's internal discussions are quite vital for Ripple's defense because the regulator had previously classified Bitcoin and Ethereum as not being securities. The documents in question contain the SEC's views regarding these three cryptocurrencies; In the documents, the SEC describes all three of the tokens as "digital currencies."
The new ruling continues that even though such information may ultimately be privileged and exempt from disclosure, associated information like meeting dates and names of participants could be relevant and deemed discoverable. Documents that would be withheld based on privilege must be separately identified on a privilege log.
Lastly, the order urged Ripple and the SEC to continue to meet and discuss the remaining issues in their letters.
Commenting on the ruling Jesse Hynes, general counsel at Gala Games said:
"The Judge tried to bridge the gap by giving slightly more detail into the types of memoranda and position papers that need to be disclosed. It's clear she still wants Ripple and the SEC to figure it out amongst themselves, which hasn't had great success to date. I wouldn't be surprised if this comes before the court again. This order, however, is definitely a win for Ripple," she added.
The SEC vs. Ripple lawsuit has been stretching since December last year when the regulator alleged that the sale of XRP tokens was an unregistered securities offering worth over US$1.38 billion. Ripple executives Chris Larsen and Brad Garlinghouse are co-defendants in the case for adding the firm's endeavors.