SEC Greenlights ProShares Bitcoin Futures ETF, BTC Price Nears ATH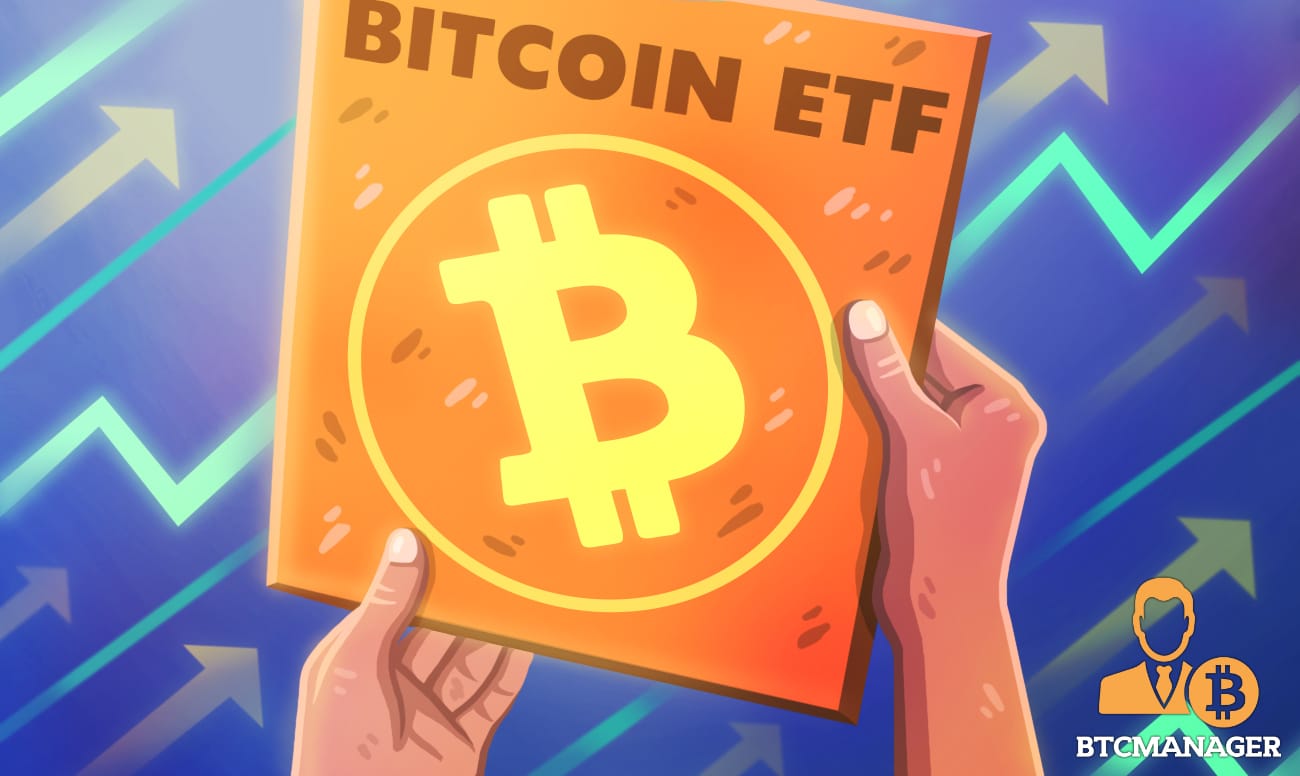 The almost a decade-long quest to get an SEC-approved bitcoin (BTC) ETF running in the US finally comes to fruition with the ProShares' Bitcoin Futures ETF set to be launched next week.
SEC Approves ProShares' Bitcoin Strategy ETF
The long-awaited bitcoin ETF in the US might is finally set to see the light of day as according to a recent notice from the US Securities and Exchange Commission (SEC), the financial watchdog has accepted the registration of securities from ProShares Trust's Bitcoin (BTC) exchange-traded fund.
Notably, the aforementioned ETF offers exposure to the premier crypto asset via futures contracts.
Further, ProShares has also filed a post-effective amendment prospectus, indicating that its ETF could launch by October 18 at the earliest.
Notably, the ETF will be listed on the New York Stock Exchange (NYSE) assuming the SEC greenlights the application.
As reported by Bloomberg analyst James Seyffart yesterday, the ETF would be listed with the ticker $BITO and 95 basis points.
There it is! Bloomberg's data team in the process of adding the ProShares Bitcoin Strategy ETF to the terminal. Ticker will be $BITO. 95 bps — less than half $GBTC's 2% fee. This thing is going live next week. Either Monday or Tuesday. pic.twitter.com/Lil4eHVdmr

— James Seyffart (@JSeyff) October 15, 2021
The implications of a bitcoin ETF are significant, as can be gauged via the continual rise in BTC's price anticipating the fund's launch this coming week. At press time, bitcoin is trading over $62k just about 2-3% shy of its all-time-high value.
The ETF will enable individual investors, to gain easier exposure to bitcoin, and subsequently, allow them to hedge against unchecked inflation caused due to excessive money printing the world over.
It is worthy of note that although the ETF approval is a watershed moment for the crypto industry, the ProShares ETF is based on bitcoin futures contracts that won't exactly provide exposure to spot or physical bitcoin but rather to a set of financial products such as derivatives.
Speaking to Coindesk, ETFStore President Nate Geraci said that the ETF's approval is a giant step forward in bridging the gap between digital assets and the traditional finance space.
He said:
"It's an encouraging sign for the future of crypto to see SEC Chairman Gensler get comfortable in helping mainstream investors more easily access bitcoin exposure. The availability of a bitcoin ETF will now bring more investors under the crypto tent and facilitate greater education across the space."