Securing Educational Degrees On The Block: MIT's Pilot Program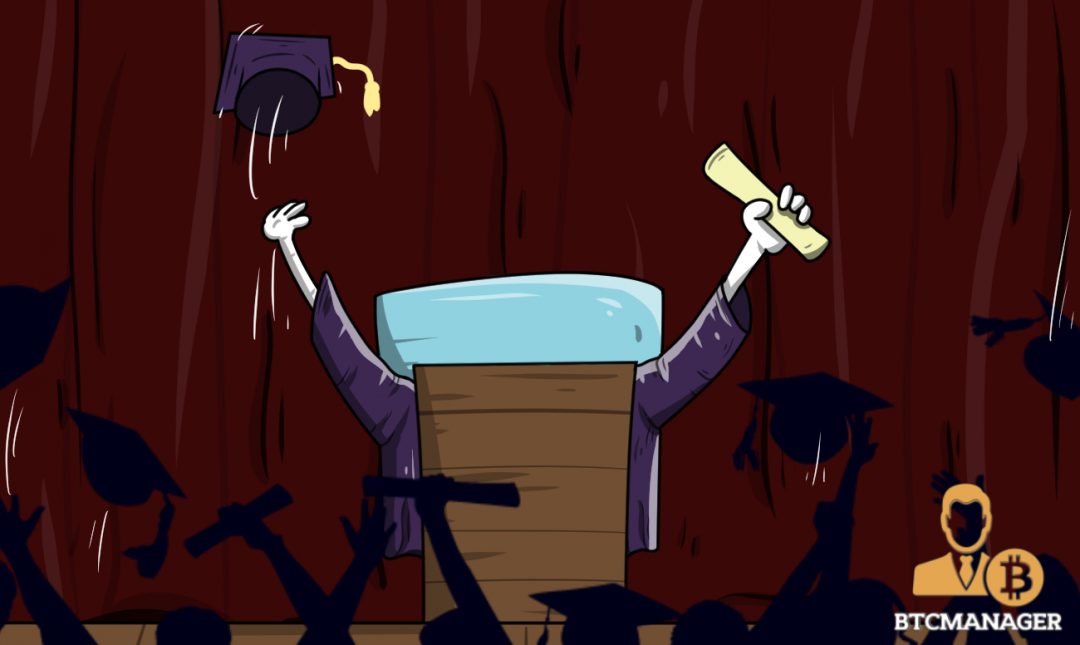 In a move destined to disrupt how degrees are delivered to college graduates, the Massachusetts Institute of Technology (MIT) recently unveiled a pilot program to test the utility of using blockchain to issue degrees.
Issuing Degrees on the Blockchain
According to the school publication MIT News, the pilot program which commenced this summer offered 111 MIT graduates the option to receive their degree diplomas via a blockchain-reliant smartphone app in addition to a traditional, hard-copy version. Known as Blockcerts, this app facilitates the issuance and verification of blockchain-based certificates for academic credentials, professional certifications, workforce development, and civic records. It was developed by a team at the MIT Media Lab in collaboration with the Cambridge, Massachusetts software company Learning Machine.
Here's how it works: The app generates a public-private key pair once a student downloads it and registers for the program. The app then forwards the public key to MIT, which then records it onto a digital record while initiating a one-way hash to the blockchain. The app stores the user's private key, thereby allowing that person proof of ownership of their degree.
This application solution is perfectly suited for the blockchain, which functions as a digital ledger of transactions across a peer-to-peer network, forming an unalterable and incorruptible audit trail. While transactions on the blockchain are publically available, its records or "block" of information are codified through cryptocurrency. Because every degree certificate is recorded as a transaction on the blockchain ecosystem, counterfeit certificates become a literal impossibility.
Sony Corporation & IBM
MIT's initiative comes on the heels of an announcement nearly two years ago that the the Sony Corporation created a digital ledger for storing and managing educational records on the blockchain. The system which is managed by Sony Global Education, is layered on top of the IBM Blockchain which takes advantage of IBM's Cloud and The Linux Foundation's Hyperledger Fabric 1.0 framework.
Sony's project delivers a highly reliable system which facilitates data from multiple educational institutions allowing educational data and digital transcripts to be  recorded and referenced. While storing educational information in a fraud resistant manner, the system can provide access to prospective employers and other third-parties for job interviews and credential verification.
The broader intent here is to enhance the prevailing system of storing and disseminating student education histories, which requires records to be sent via email or by physical copy. Sony's effort allows the dissemination a person's information in a more efficient and cost effective manner. Moreover, the company notes that these data sets could be utilized one day through artificial intelligence to unearth insights that have future value to educational institutions relative to their curriculums and management.
Preventing Fraudulent Behavior
There is also the issue of counterfeit diplomas which the blockchain shows promise in solving. A smart contracts and blockchain company called Attores is seeking to address this by providing educational institutions with the means to issue and verify certificates utilizing the Ethereum blockchain.
This issue is particularly pervasive in China and India where fake diploma and certification mills abound.
While these advancements toward the "blockchainization of diplomas" appear promising, it will likely take some time before educational institutions and businesses adopt these systems on a wide scale. Only time will tell in terms of how these and other innovations tied to blockchain's immense capabilities, might offer value to the educational world.