Security Matters (SMX) Launches Blockchain-Enabled Plastics Recycling System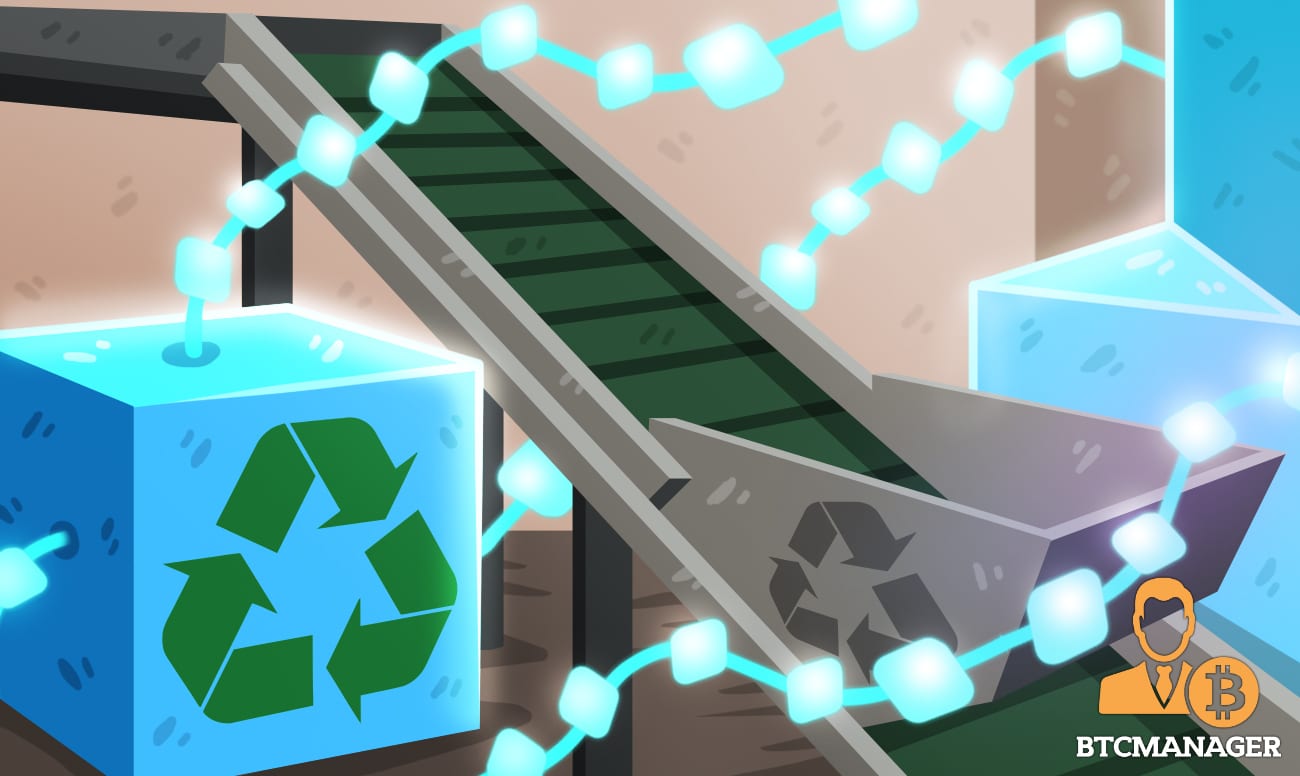 Security Matters (SMX) has announced the completion of its distributed ledger technology (DLT) based conveyor belt detector, which is designed to allow players in the plastics industry to carry out industrial-scale identification, authentification, and quantification. The system fosters plastics recycling efficiency and more, according to a press release on July 6, 2021.
SMX Blockchain-Enabled Conveyor Belt 
In a bid to promote transparency and efficiency in the plastics manufacturing and recycling industry, Security Matters (SMX), a Melbourne, Australia-based firm that's focused on digitizing physical objects on the blockchain, has successfully developed a distributed ledger technology (DLT) enabled system for the plastics industry.
While the plastics industry is currently being plagued with various challenges, the lack of transparency remains on top of the list.
Per a press release by Security Matters (SMX), the newly developed blockchain-enabled conveyor belt is designed to meet the plastic sorting and recycling needs of industries. The firm says it also facilitates industrial-scale identification, authentication, and quantification of plastics.
Promoting Recycling Efficiency 
Security Matters claims its Conveyor Belt system provides accurate information about the entire chemical composition of the plastics flowing in the value chain, as well as the manufacturer, percentage of recycled content, and recycling loop count,  thereby making it easier to create each product's digital version, while also fostering recycling efficiency.
What's more, the team has made it clear that the new conveyor is the missing piece of the puzzle for the plastic industry, as industry players can now mark, track and trace plastics right from when they are just raw materials down to the final product.
Commenting on the new solution, Haggai Alon, Founder, and CEO of Security Matters described it as a revolutionary system for the plastics recycling economy.
"The SMX Plastic Circular Economy online unit is a revolutionary system that will unlock the ability to reclaim and reuse all types of plastic content, By utilizing SMX's breakthrough technology to 'mark' the plastic at virgin sage as well as at recycling and sorting facilities – his will enhance the sorting capability, resulting in higher rates of plastic recycling content," Alon said.
In related news, last August BTCManager informed that Security Matters had joined forces with Perth Mint to launch the truGold Blockchain Consortium, which aims to promote provenance and responsible raw materials sourcing in the gold industry.