Serena Williams Invests in African Crypto-focused Startup Nestcoin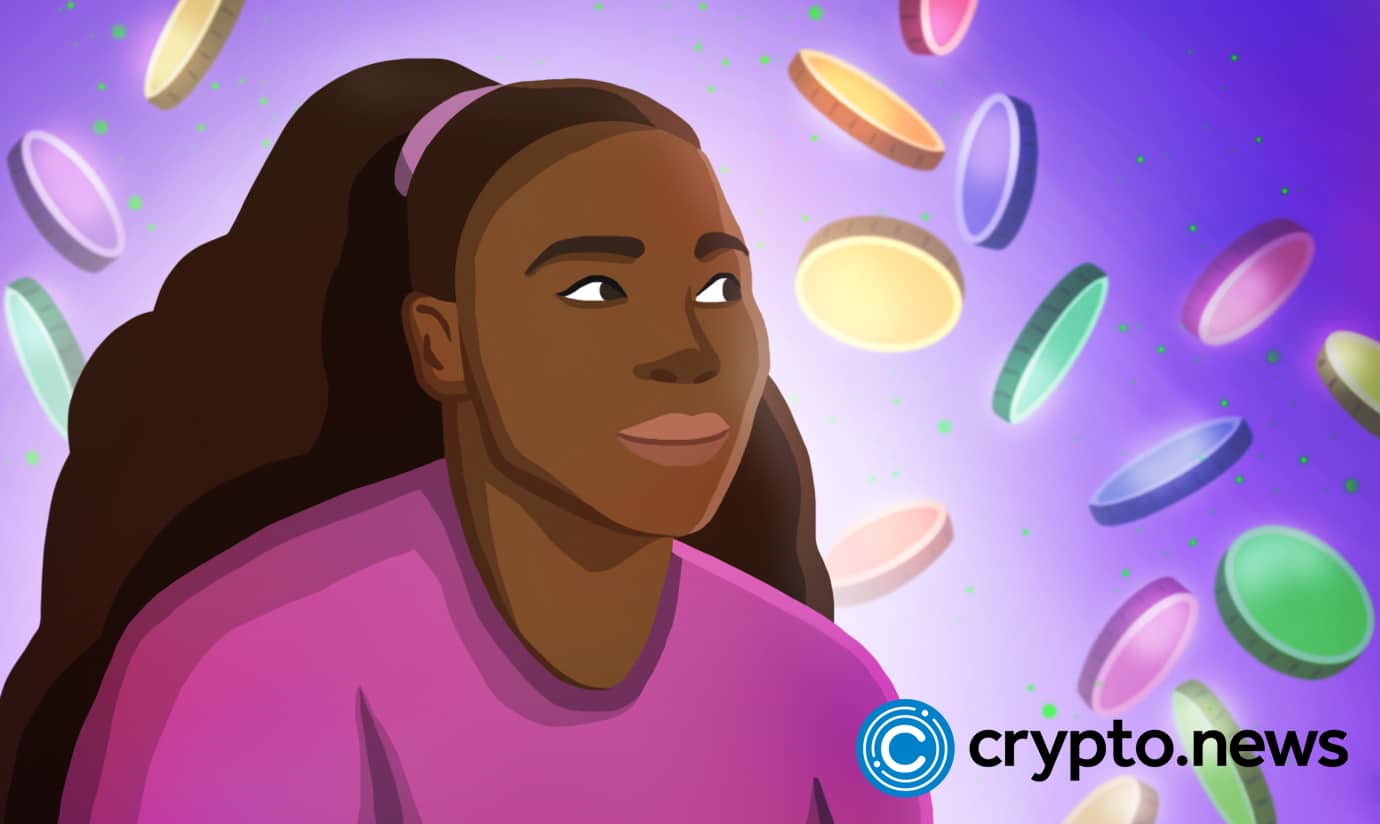 Tennis star Serena Williams has invested an undisclosed sum in Nigerian-based fintech startup Nestcoin pre-seed round. This latest development continues the recent trend of venture capitalists towards investing in African startups. 
Serena Williams invests in Nestcoin pre-seed funding round
Nestcoin revealed this development via a short video on its Twitter platform. The tennis superstar provided the backing through her venture capital firm, Serena Ventures, as part of the pre-seed round. Nestcoin's funding round raised $6.3 million, led by Pan African venture capital firm 4DX Ventures. It also attracted several blockchain-focused VCs such as CoinFund, gumi Cryptos Capital and AT&T Capitals. 
This development comes three months after the launch of Nestcoin, an African startup focused on developing Web3 application products based on blockchain technology. Nestcoin has already revealed that the investment will be used in accelerating its mission of driving financial freedom and crypto adoption in Africa. 
The company has already launched a series of products, including Breach, a crypto education media platform focused on creating easy-to-understand content for a global audience. In addition, Metaverse Magna (MVM) is a platform that provides Africans with the opportunity to generate income by engaging with play-to-earn games within its metaverse. Furthermore, it has invested in the payments platform Lazerpay and intends to continue this trajectory. 
Nestcoin co-founder and CEO Yele Bademosi revealed that the company intends to expand its ecosystem in response to media questions.
"We will continue to invest in Web3 applications in gaming, media, social platforms and payments," he said. 
Africa becoming an Attractive Hub for Crypto Investments 
Africa is a notoriously tricky market for fintech organizations due to unstable regulations and foreign exchange shortages. However, with a population of 1.4 billion and a demographics of over 50% below the ages of 25, Africa is viewed as the next goldmine by investors. It is also estimated that the African tech market is worth over $40 billion. 
Furthermore, the emergence of blockchain technology and cryptocurrency has also resolved some of the problems with cross-border trades in the region. For example, Africans have taken to crypto, and Nigeria has one of the largest bitcoin p2p markets in the world. Therefore, it is unsurprising that companies with blockchain and fintech backgrounds have been able to get funding from top venture capitalists. 
Nestcoin joins a growing list of African-based startups that have attracted investments from investors seeking a slice from emerging and frontier markets. In 2021, there were more than 500 early-stage deals in the region, raising more than $5 billion in funding, according to research provider Briter Bridges Intelligence. 
Serena Williams is also no stranger to investing in African-based projects, having invested in Nigerian developer outsourcing company Andela. Nestcoin's recent funding comes after Moove, Uber's vehicle supply partner in Africa, revealed the influx of $10 million from investment firm NBK.
This growing trend bodes well for Africa, and there are expectations that the region will be able to compete in the global market in the nearest future.