Seven Stars Cloud Signs $24 Billion Deal with China's Biggest Electric Bus Operator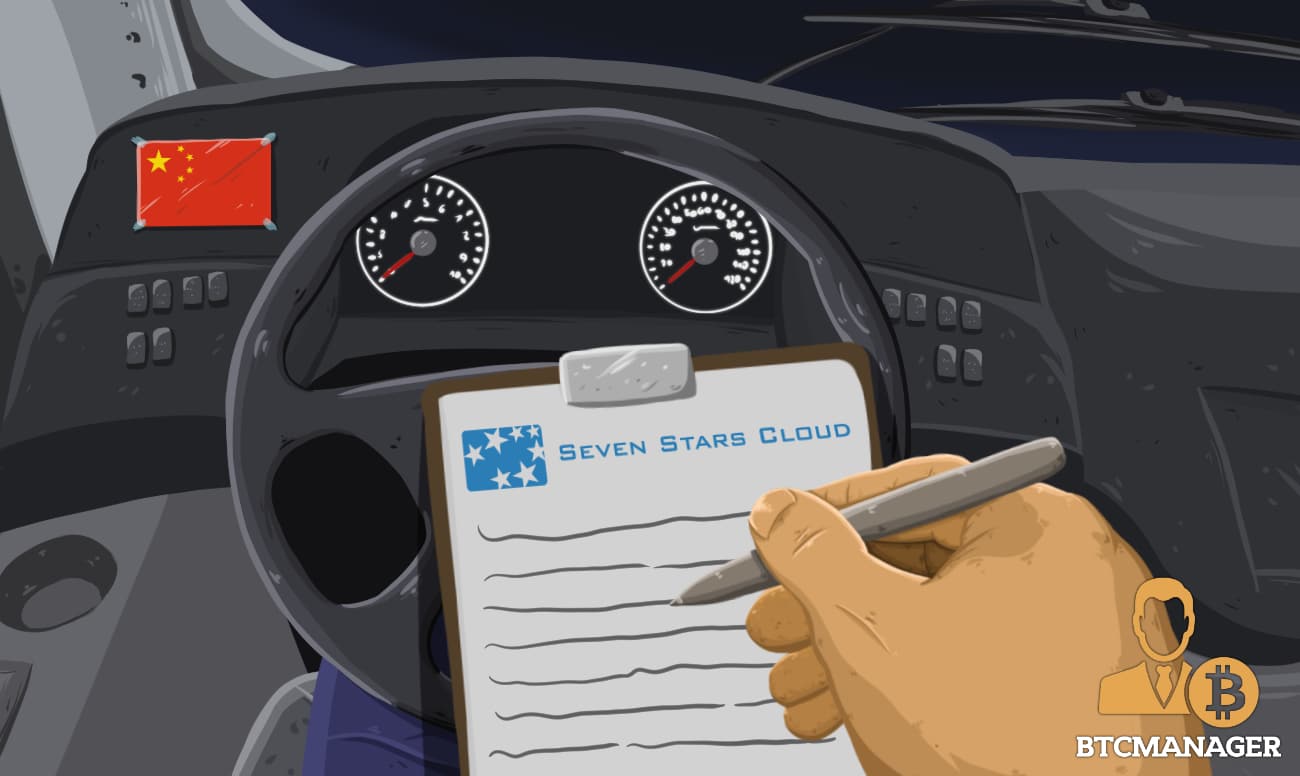 In an August 20 recent press release, Seven Stars Cloud announced a ground-breaking, three-year, $24 billion deal with China's largest electric buss full-service operator to provide two distinct financing campaigns.
The Biggest Deal to Hit the Industry This Year
According to a PRNewswire press release, Seven Stars Cloud Group, Inc., a leading global technology firm focusing on digital asset production and distribution, has signed a three-year exclusive deal worth around $24 billion with China's largest electric buss full-service operator, National Transportation Capacity Co Ltd.
"This is a truly ground-breaking deal globally for blockchain-based fintech companies to gain such a large-scale, asset-backed, contract," said Bruno Wu, the Chairman, and CEO of Seven Stars Cloud.
The ground-breaking deal will allow Seven Stars Cloud to issue fixed income lease financing-based products, through a global strategic alliance network which operates in a regulatory compliant manner for large-scale electric bus upgrades. The $24 billion deal is part of the Chinese government's plan to replace all buses with electric ones by 2021.
Recent data shows that the market size for the mandatory replacements and upgrades necessary to achieve fully electric buss operations in China is estimated at around 1 trillion RMB, which is approximately $145 billion.
The National Transportation Capacity Co is the largest full-service bus operator in China, with steadily growing sales, lease financing, a vast charging station network and groundbreaking technology enabling real-time data services.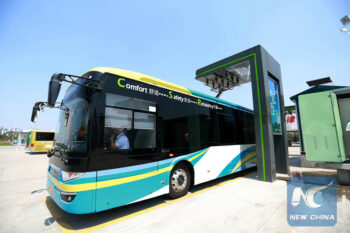 (Source: Xinhuanet)
Two Distinct Campaigns
As described by PRNewswire, under the terms of the deal, Seven Stars Cloud will use its global strategic alliance network provide two distinct financing campaigns – one based in China, and the second one spread out across global markets.
For the financing taking place in China, Seven Stars Cloud plans on raising 60 billion RMB, or around $8.75 billion, though the sale of fixed income products. The first installment of the plan should be completed over the next three year, with sales averaging around $2.9 billion per year.
The global markets financing activities will see Seven Stars Cloud provide both fixed income and asset digitization products. According to the company's press release, it plans on raising around $15 billion over the next three year, averaging at $5 billion per year.
Seven Stars Cloud's CEO sees the deal as a groundbreaking achievement and a paradigm shift in the way in which we view asset-based financial products.
"We are delivering the next generation of financial products which will be compelling for both asset-rich industries and investors alike. It's an exciting time for SSC, and we're extremely pleased and honored to partner with NTS on this offering," Wu said.
Jihong Huang, President of National Transportation Capacity Co Ltd, shared Wu's excitement over the project and called it "historic."
"SSC has taken traditional lease financing business offerings and rejuvenated them with today's new technology, in which flexibility, fractionalization, and global accessibility are key," Huang said.