Shareholder wants Meta to Reduce Funding on their Metaverse Projects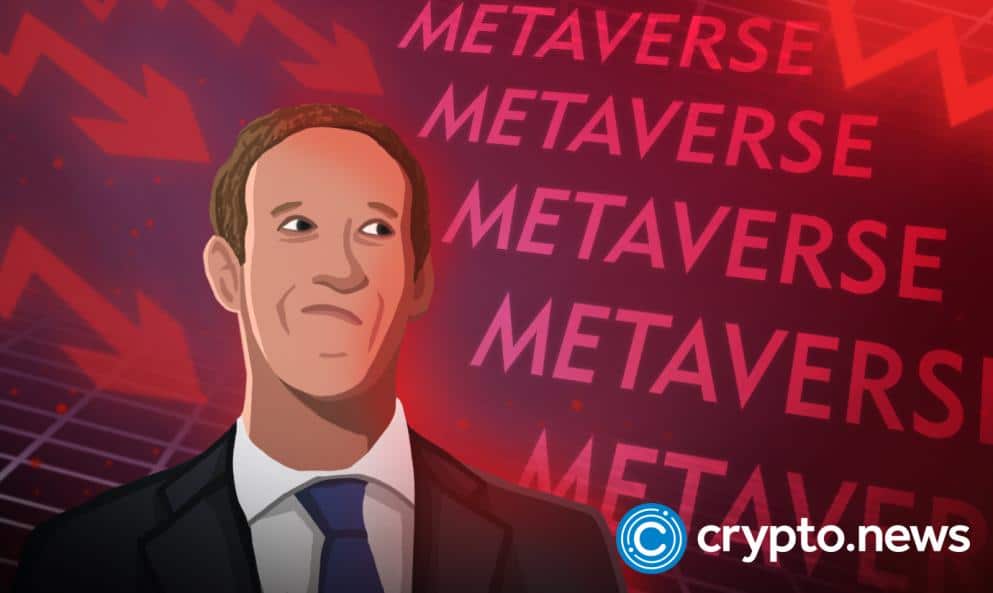 One of Meta's key investors, Brad Gerstner, the CEO of Altimeter, has written an open letter to Mark Zuckerberg on the current position of Meta, proposing the reduction of the investment pumped into the metaverse reality lab projects
Investors Not Very Excited About Meta
Brad Gerstner, the CEO and Capital Chair of Altimeter, has written a lengthy open letter released on the 24th of October. In the Open letter, listed a couple of shortfalls that the company has made in the previous years and recommended a plan to get the company's 'Mojo' back
In the open letter, he wrote, "Meta needs to re-build confidence with investors, employees and the tech community to attract, inspire and retain the best people in the world." He further said, "In short, Meta needs to get fit and focused."
This open letter indicates that Meta investors and shareholders are beginning to express reservations and concerns about the company's recent performance and future if a change in direction is not implemented early. Meta stock is down over 61% in 2022. This is not very good news for its investors and shareholders
The Classic 'Get Back' Strategy For Meta
Brad proposed a three-step plan to help the tech giant get back on its feet and boost its market position. He posits that this three-step plan will double FCF to $40B annually and help focus the company's teams and investment. The three-step plan includes the following:
Reduce headcount expense by at least 20%
Reduce annual CAPEX by at least $5B from $30 B to $25 B; and
Limit investment in metaverse/ Reality Labs to no more than $5 B per year
Examining Brad's Strategy
According to the open letter, Meta had increased its employee base by over 300% in four years, which is evident from the increase in the number of employees from 25000 to 850000. Other companies like Uber, Google, and Twitter achieve similar revenue levels with fewer people. Brad argues that these companies would run better and more efficiently with fewer employees. Therefore, he encouraged Meta and its Board of Directors to move aggressively and cut at least 20% of employee-related expenses by January 2023.
To tackle the issue Meta is facing, Brad also recommended that during this period of growth and transition the company is going through, it should reduce capital Expenses (CAPEX) by at least $5 B and maintain this discipline until revenue re-accelerates. He stated that Meta is investing more in Capex than in the combination of Apple, Tesla, Twitter, Snap, and Uber. That is a huge investment for meta and does not benefit the company's financial health.
Finally, he proposed reducing the investment pumped into the metaverse reality lab projects. Meta recently announced a yearly investment of $10 – $15B into a metaverse project that largely includes AR/VR/ immersive 3D/ Horizon World and may take 10 years to yield results. That is a whopping $100B+ investment in an unknown future.
If this strategy is adopted, Brad estimates that Meta's FCF could increase by at least $20B in 2023. But will the social media giant consider this proposal?