Shiba Inu facing massive sell-offs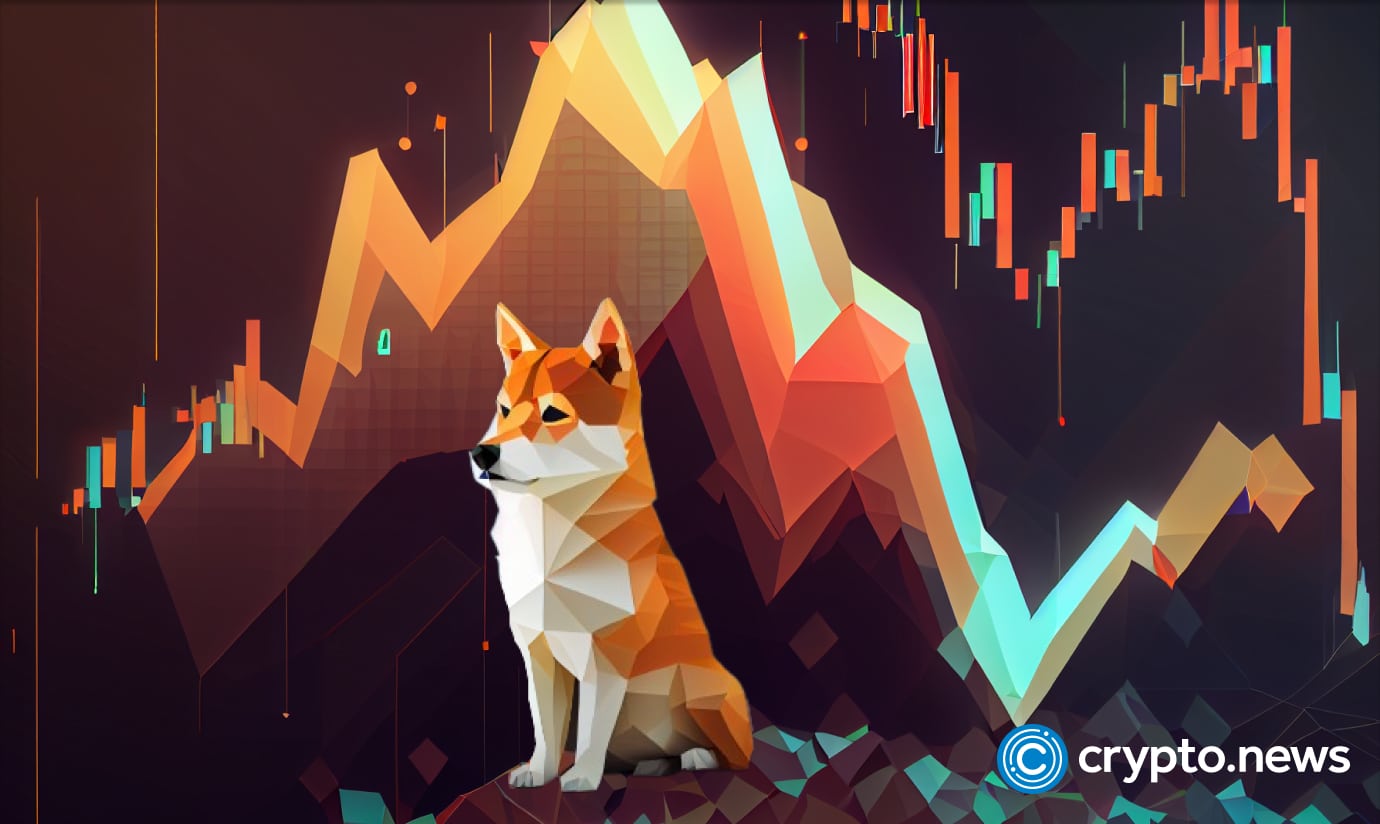 Shibu Inu could be in trouble amid massive transfers witnessed from SHIB wales just after Voyager also made reports of some Sell-offs of the meme coin.
The price of Shiba Inu could take a significant blow if there is a considerable drop in demand for the stock in the near term or the medium term amid these developments. 
Transaction alert: Whale moves 183 billion SHIB
A "smart money" investor reportedly carried out a sizable Shiba Inu transaction a few hours before the press time, as reported by an on-chain data source called Lookonchain. The whale recently transferred 182 billion SHIB to the cryptocurrency exchanges Crypto.com and Gemini, which is equal to around $2.3 million.
This came after Lookonchain yesterday said that Voyager is selling assets via Coinbase most of which are comprised of SHIB tokens. Coinbase has given Voyager $100 million USDC over the last four days. Since Feb. 14, Voyager has been sending assets to Coinbase almost daily.
A further major drag on the SHIB price is possible if Voyager is in fact selling all of its crypto holdings. However, the price of Shiba Inu had increased by over 1.5% in the previous twenty-four hours, according to CoinMarketCap as of the time of writing, showing that the developments' impact is yet to be witnessed on SHIB's price.
The SHIB whale could have a significant impact on SHIB's performance
According to Lookonchain, if these transactions carry on, the price of the meme coin could see downward movements.
This could be related to when the whale moved a similar quantity of SHIB to Crypto.com in the past, causing the cost of SHIB to drop by 7% shortly after that.
It was about the middle of December 2022 that the whale made a transaction to the Singapore-based exchange, which included the transfer of 200 billion SHIB worth 1.67 million USD, according to data provided by the blockchain analytic firm. In addition, the price of SHIB dropped by 7% around five hours following his move.
According to the data source, smart money purchased SHIB at a meager price. This was witnessed on August 2020, when the anonymous whale spent only 10 ETH to buy a staggering 15.28 trillion SHIB totaling the amount paid for the property to just $3,796.
After that, he traded SHIB on Uniswap and earned 1,967 ETH, equivalent to around $7 million. Moreover, the whale began selling Shiba Inu on centralized platforms when the meme currency was listed on exchanges such as Binance and Crypto.com.
He made purchases in SHIB whenever the price was low and sold his holdings in SHIB whenever the price was high. This intelligent money investor might significantly influence the price in the near term, even though it is impossible to say with absolute confidence that the whale will really sell their tokens.