Shiba Inu price gains 1% despite almost 100% down burn rate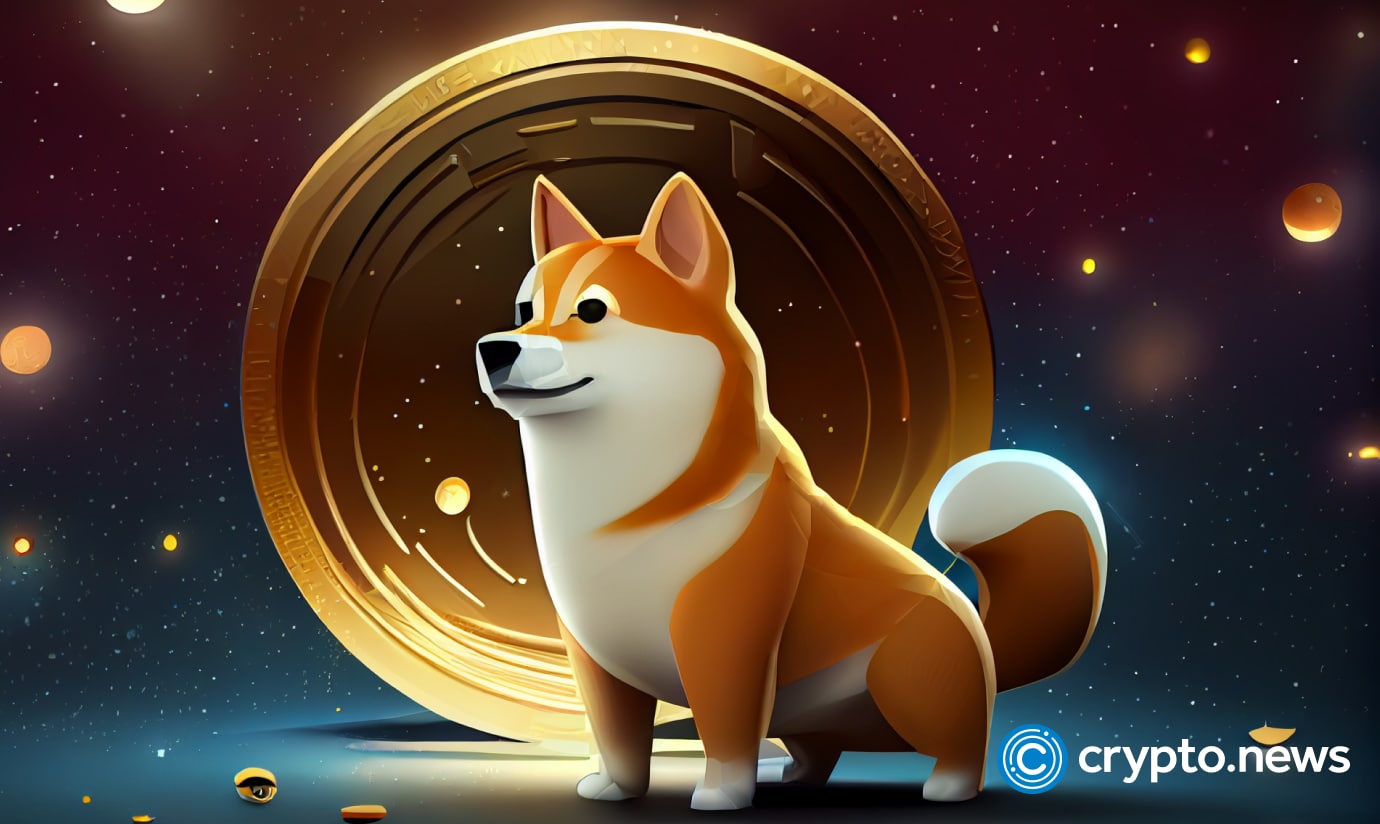 The shiba inu (SHIB) price has been tumbling since May 4, when the meme coin was trading at around the $0.00001 mark.
Data provided by SHIB BURN shows that shiba inu's burn rate has plunged by 99.29% in the past 24 hours. Per the data, only 11.9 million tokens have been burnt over the past 24 hours, worth roughly $105 at the time of writing.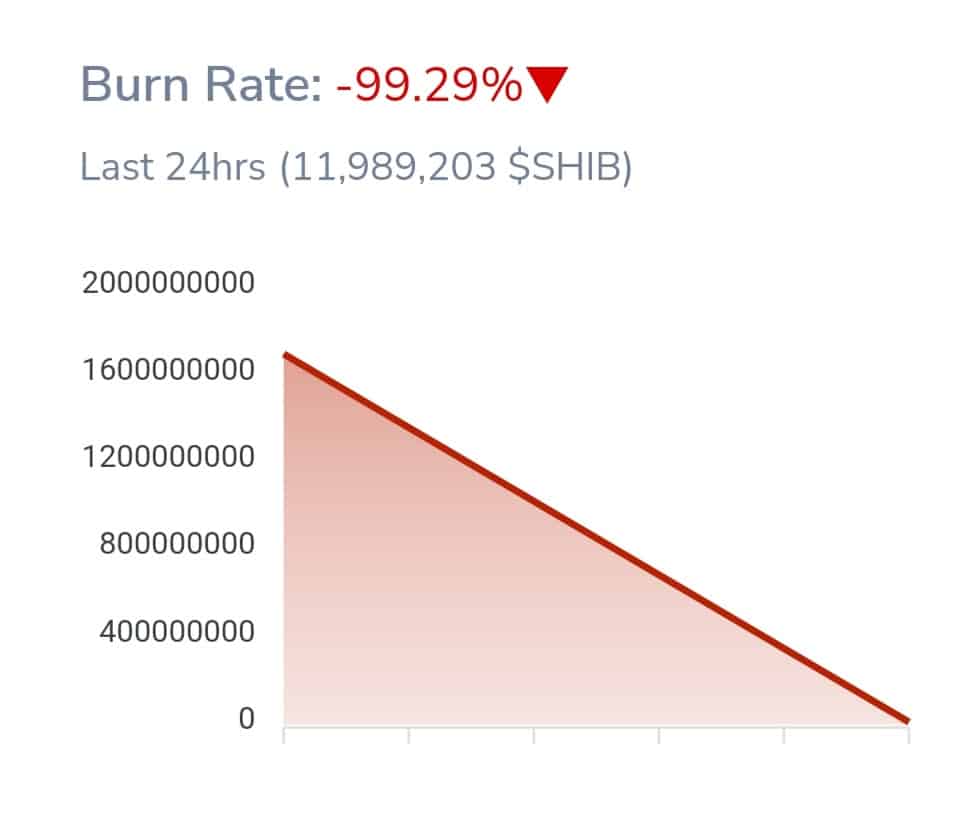 Despite the downtrend in SHIB's burn rate, its price surged by 1% in the past 24 hours. Shiba Inu, the second-largest meme coin, is trading at $0.0000088 at the time of writing. The dog-themed crypto asset is still 12% down from its local top of $0.00001 on May 4.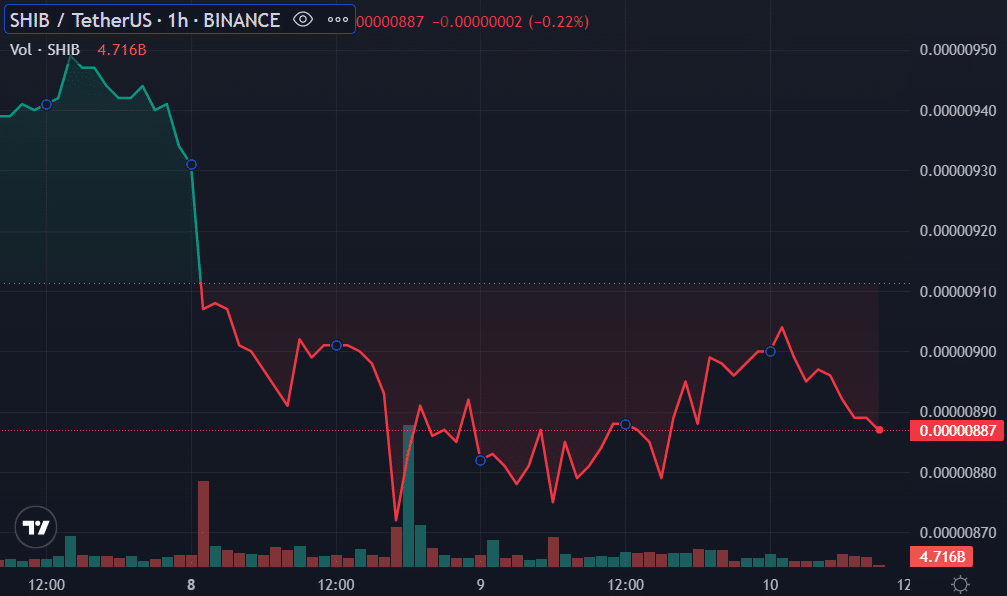 On the other hand, shiba inu is still the most traded token among the top 100 Ethereum whales, according to data provided by WhaleStats. Data shows that the average value of SHIB held by the top whales is almost $28 million — 3.13 billion tokens — at the time of writing.
From its 1.3 million total holders, the top 100 Ethereum whales hold 31% of the total shiba inu supply, per WhaleStats.
Last month, the largest crypto exchange by trading volume, Binance, announced the removal of SHIB from its innovation zone along with FXS, TWT, and 1INCH. The statement came as the assets failed to meet Binance's "innovation zone" criteria.