Silbert's Agreement: How a Broad Alliance of Miners and Companies Declared the end of Bitcoin's Scaling Wars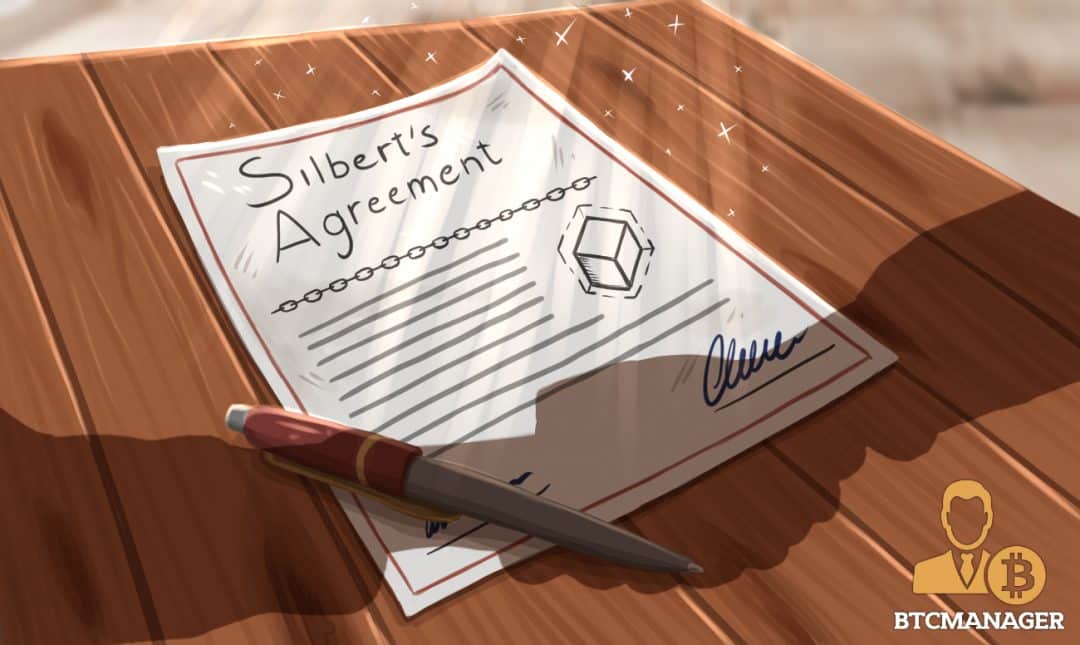 Did we, finally, do it? A consortium of Bitcoin companies and miners announced an agreement about the year long fight for an increase of Bitcoin's capacity; SegWit should be activated soon, and a hard fork will increase the block size limit to 2MB sometime during the next six months. What is known about the agreement, what is unclear? And how does the industry react to it?
Aristide Briand, one of the fathers of the European Union, said, a compromise is only perfect when everybody is not satisfied. If the Nobel Prize-winning politician is correct, the consensus alliance of Barry Silbert has a good chance to calm down the block size wars. At least for some time.
Barry Silbert, head of the Digital Currency Group, a consortium of venture capitalists funding dozens of Bitcoin startups, built up a massive alliance of miners and Bitcoin companies. Their agreement was published May 23, after some of the signers met in back rooms at Consensus 2017 in New York, the biggest industry conference of cryptocurrencies.
What's Inside?
The signers declare to do two upgrades in parallel, like the SegWit-2MB proposal suggested: First, SegWit will be activated with a threshold of 80 percent and with signaling on version bit 4. Second, during next six months, a hard fork to a block size of 2MB will be executed.
Who's Behind it?
According to the agreement, the signers represent a critical mass of the Bitcoin ecosystem; 56 companies from 21 countries, which produce 83.28 percent of the global hash rate, process bitcoins worth $5.1 billion each month and maintain 20.5 million wallets for users.
Among others, these entities have signed the agreement; the miners Bitmain, BitFury, F2Pool, Genesis Mining, BTC.TOP, 1Hash, BitClub and more; the exchanges ANX, bitFlyer, Bitso, Coinbase, coins.ph, ShapeShift, surBTC and more; and service providers like Blockchain.info, BitPay, Bitwala, Circle, Abra und many more. The alliance represents an impressive number of companies which build and maintain the backbone of the economy around Bitcoin. It is the so-called economic majority, whose support the UASF aims to get.
Technically no Surprises, but Interesting Tweaks
Seen technically, the new agreement is not extraordinarily exciting. It is mostly the same as the old agreement of Hong Kong in early 2016, in which some Core developers, including Luke Dashjr, Matt Corallo and Blockstream CEO Adam Back, agreed to combine SegWit with a hard fork to increase the block size.
After the involved Core developers decided that the agreement is no longer binding for them, Barry Silbert's agreement again sets the stage for a combination of SegWit and a 2MB hard fork. SegWit, so the plan, should be activated as soon as possible, while during next six months a hard fork to 2MB block size will be executed.
Two details, however, raise questions and make the concrete proposal somehow vague; first SegWit should be activated at a threshold of 80 instead of 95 percent, and the signaling version bit should be 4 instead of 1. This makes the activation more likely, but implies at the same time, that all those nodes which are already prepared for SegWit, need to update to finally being able to use SegWit.
Second, it is not definitely known by now, if and how the activation of the hard fork will become part of the code that activates SegWit. It is possible that both open questions depend on each other in a smart way; the version bit makes those users, who want SegWit, to use an update which has the hard fork coded in.
Politically, a Crackerjack
From a political perspective, the agreement is a scoop. Basically, it repeats the Agreement of Hong Kong, some Core developers and miners signed in early 2016. This time, however, no Core developer is involved, but only miners and businesses.
The agreement explicitly refers to the SegWit-2MB proposal Sergio Lerner submitted to the Bitcoin Mailing List. Here the Bitcoin developer from Argentina was rejected by Matt Corallo with a flood of doubts, corrections and improvement wishes. Silbert's agreement ignores all this, which is another hint that the ecosystem is no longer willing to wait for Core to back up the needed immediate increase of capacity.
Apparently the Core developers – or at least some of them – did not only stay away from the negotiation of the agreement but have been explicitly disinvited. Core developer and Blockstream CTO Gregory Maxwell tells that Blockstream's Adam Back and Samson Mow have been disinvited, reinvited and again disinvited.
It is most likely the merit of Stephen Pair and Barry Silbert that the ecosystem has become able to take a united stance to the block size problem. Pair is CEO of BitPay, by far the world's biggest Bitcoin payment provider. He alone brings in a heavyweight. Silbert is head of a large investment society in Bitcoin – the fund on Second Markets – and of the Digital Currency Group, maybe the world's biggest consortium of venture capitalist funding Bitcoin companies. In last weeks both Pair and Silbert did voice with a growing vehemence that the capacity problem needs to be fixed and will be fixed.
This coalition also enjoys the support of Chinese Bitmain, by far the largest producer of mining hardware and maintainer of Antpool, the biggest mining pool of the world. It also has the support of BitFury, the world's biggest solo miner, which has been used to be some kind of antipole to Bitmain as a strong supporter of Core and SegWit. Also, Coinbase, the largest Bitcoin seller in the USA and one of the world's biggest online wallet, as the other large online wallet, Blockchain.info, signed the agreement.
The economy and the miners seem to be strongly determined to solve the capacity problems. With or without the cooperation of Core. With Silbert's Agreement, the path to scaling is no longer the decision of Core.
The Echo
The new consensus of Bitcoin could fulfil Briand's requirement for a perfect compromise: Everybody is dissatisfied. Both the Big as the Small Blockers.
Core
Not amused at all are the Core developers and their fans. As soon as Barry Silbert published the proposal on Medium, a regiment of mostly anonymous users paraded to spit on the agreement and demand an UASF: "Fuck your 2mb. #UASF now!"
And further, we go with statements of Core developers Luke Dashjr, Eric Lombrozo, Gregory Maxwell and Matt Corallo, which are, not surprisingly, unhappy. Lombrozo, who shortly before participated on a scaling panel discussion at Consensus 2017 wearing the #UASF-hat, tweeted that the miners want nothing than to delay SegWit and profit from high fees. The agreement, he says, is a charade, which he will fight with everything needed.
4/ I am committed to empowering the users with whatever tools necessary to end this charade.

— Eric Lombrozo (@eric_lombrozo) May 24, 2017
Luke Dashjr notes that he does not see any other purpose than malice to activate SegWit with version bit 4 instead of 1. This requires a redeployment of SegWit, which will need at least one year of work. For him, UASF remains the only possible way to go. However, he proposed a "real 2mb blocksize hard fork," but only after the UASF and only, as he explains in his vision of a "Community Scaling Compromise" when the whole community agrees with it until November. Most likely this never will happen.
Gregory Maxwell too complained about the change of the version bit and predicts that this will delay the activation of SegWit for at least one year. Matt Corallo, who cofounded Blockstream but is now employed by Chain Code Labs, added more criticism against the agreement; as a starter, he is disappointed that all the feedback, he and other Core developers gave both to Lerner's proposal as to an early leak of the agreement, has been completely ignored. He too criticizes the change of the version bit, which will be a major problem and risks delaying SegWit further. Together with the work a proper hard fork needs, there will not be enough time to develop, review and test it diligently.
It somehow seems as the Core developers see the agreement as what it somehow is; a coup. The economic majority takes power from Core to decide this thing.
Unlimited
But not just Camp Core is dissatisfied. Also, the Unlimited fans are somehow unhappy with the agreement. Some are just disappointed, that pathetic 2MB is the whole results after years of discussing and fighting. Too little, too late. Only more sustainable increases would help, like 8MB. Some think the ordering is wrong, not SegWit, but 2MB should be the first step, to have a clear and predictable increase of capacity.
Some of Camp Big Block are warning that, once SegWit is activated, Core will do everything possible to prevent the activation of the hard fork. Lombrozo's tweets indicate that these fears are not completely baseless. Some also are disappointed that SegWit will be activated at all, because they see a lot of disadvantages in SegWit and do not like the obtrusiveness SegWit's mastery was hammered down on the community. A lot of people who bought cloud mining contracts at ViaBTC and Bitcoin.com to support Bitcoin Unlimited are highly disappointed to see those pools signing another agreement.
However, since both Jihan Wu from Bitmain and Roger Ver from Bitcoin.com – the two most important supporters of Bitcoin Unlimited – signed the agreement, the resistance from this direction promises to be not too heavy. Many of this camp are also just happy, that after such a long struggle Bitcoin soon might overcome the capacity throttle.