Silver Miller Files Lawsuit against Cryptocurrency Company for Defrauding Customers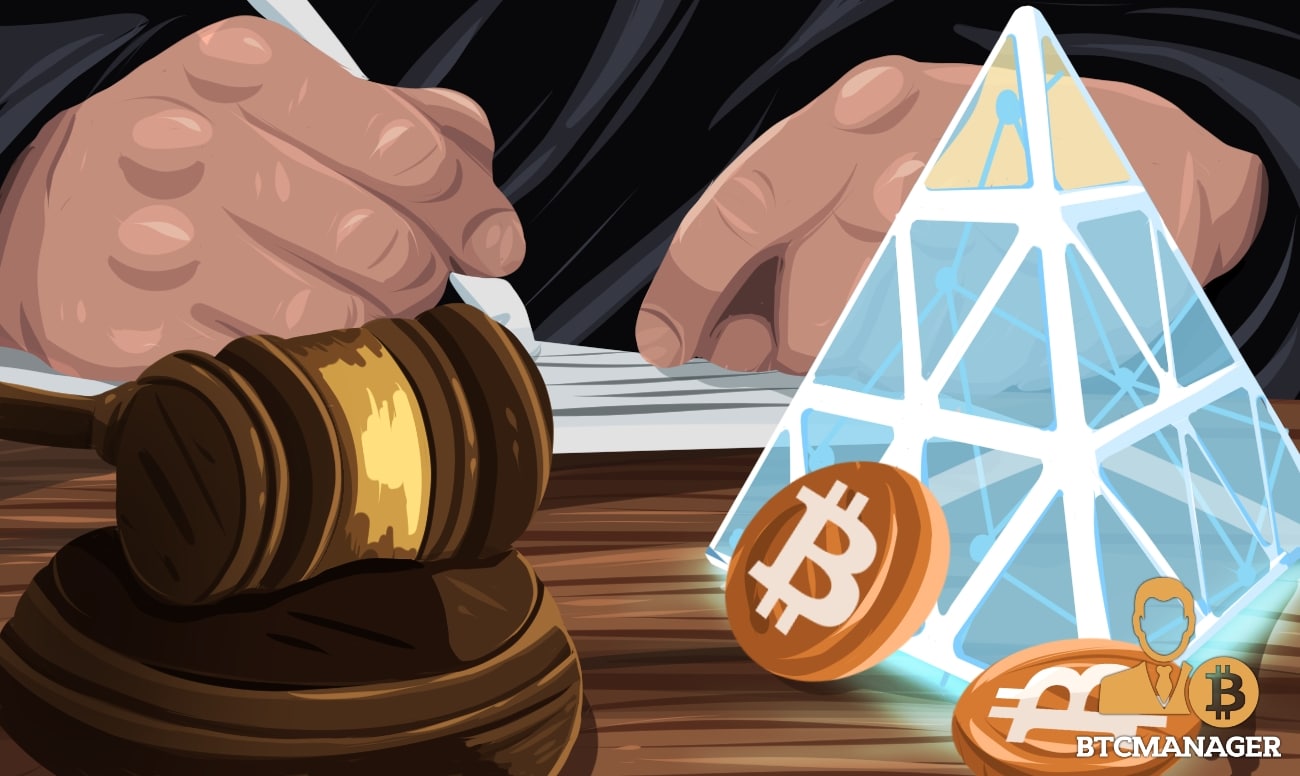 Silver Miller, a US-based cryptocurrency Investor law firm has filed a lawsuit against Jeremy Spence for allegedly organizing a Ponzi scheme disguised as an investment hedge fund claiming to be managing $5 million worth of investors assets, reports Finance Magnates on December 27, 2018.
Lawsuit Claims Jeremy Spence Operates a Ponzi scheme
The federal court lawsuit titled: "Lagemann et al. v. Spence et al." alleges that Jeremy Space claims to run a hedge fund program which rewards people for their investments.
Instead, it is a Ponzi scheme whose mode of operation is to transfer the money invested by one customer to another customer as their profit. Based on reports, Coin Signals is the supposed Ponzi scheme and the highest amount raised by Spence at a single time is about $5 million.
This was made possible through the platform's promotion on several social media channels including Discord and Telegram where investors all over the world were solicited.
Accordingly, the customers of Coin Signals are not happy with the dealings of the company and the turnout of events. Therefore, they want the full action of the law which is evident in their consultation of Silver Miller as their legal aid.
This is to ensure that their funds are returned and other penalties are imposed on Jeremy Spence.
Silver Miller Demands the Legal Action of the Court
Silver Miller, on the other hand, says the court should revert the agreement that was made during the investment. Through the power of the court, customers' funds should be restored and Jeremy, as well as his collaborators, should pay a fine for the losses that may have been incurred by his clients.
In recent times, rogue actors have taken advantage of the unregulated nature of the cryptospace to defraud unsuspecting investors, however, firms like Silver Miller and other government agencies working round the clock to curb the activities of these crypto thieves.
At current, Silver Miller reportedly has pending legal actions against several Initial Coin Offering (ICO) projects including Tezos and Monkey Capital.
In the case of the latter, Silver Miller claims that Monkey capital ran an ICO which did not meet the Federal and State Securities Law. Also, the company had liquidated customers' funds and stopped the ICO even before it was over. 
Interestingly, some heavyweights in the blockchain ecosystem have come under fire in recent times for their malpractices. As reported by BTCManager on December 6, 2018, UnitedCorp, an American Internet Services Company filed a case against Kraken, Bitmain, Roger Ver and others for allegedly hijacking the Bitcoin Cash Network.
In related news, on November 19, 2018, BTCManager informed that the number of lawsuits against cryptocurrency companies in 2018 has risen by 300 percent, a figure that clearly shows that cyberpunks are not relenting in their quest to get rich quick with cryptos, to the detriment of others.