Singapore Regulator Reprimands Three Arrows Capital for False Information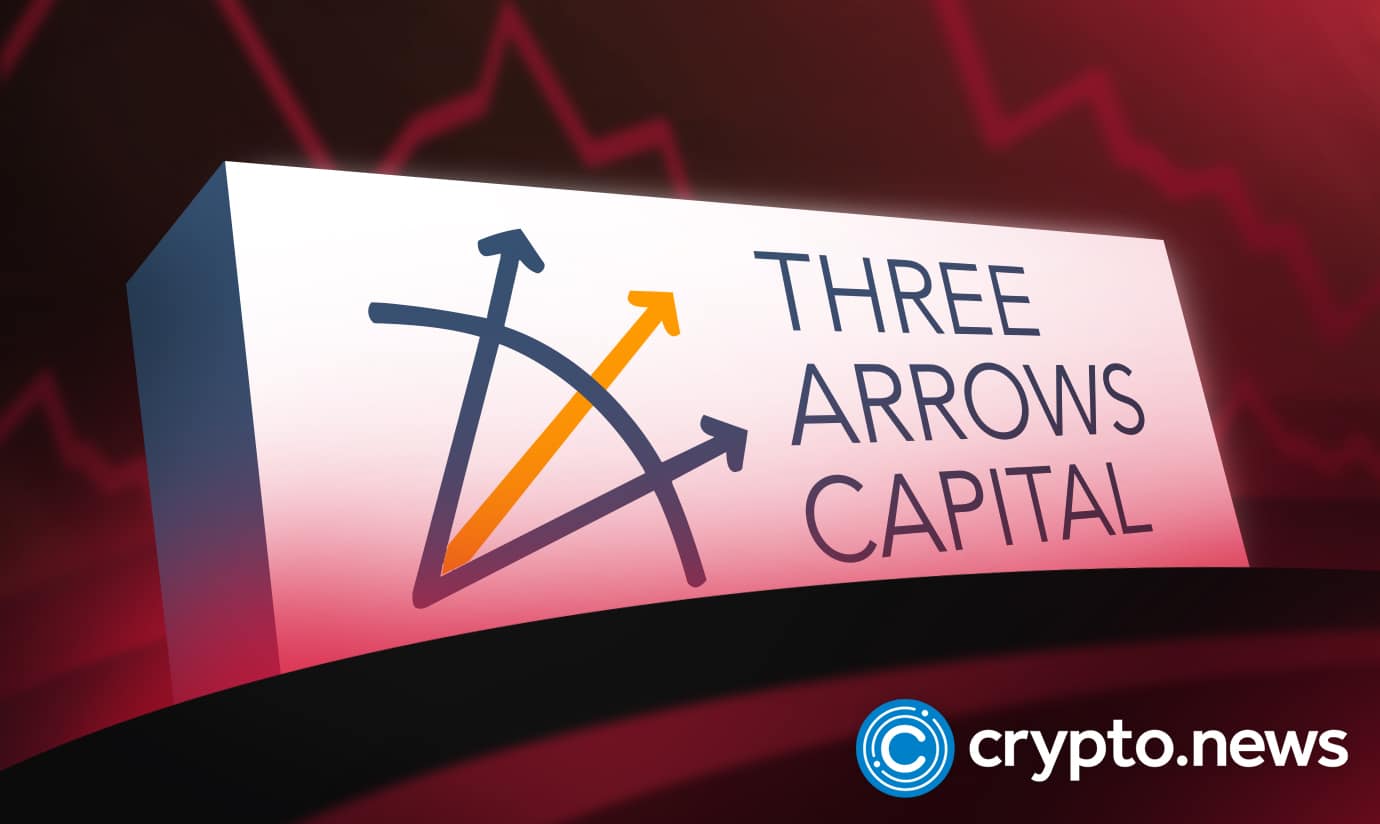 The Monetary Authority of Singapore (MAS), which is Singapore's central bank and financial regulatory body, said that the struggling cryptocurrency hedge fund Three Arrows Capital (3AC) provided false information and also managed more assets under management than was required.
More Trouble for Three Arrows Capital
MAS announced the reprimand in a notice published on Thursday (June 30, 2022). According to the Singaporean regulator, Three Arrows Capital carried out practices in contravention of MAS regulations.
The crypto hedge became a registered fund management company (RFMC) in Singapore back in August 2013. As an RMFC, Three Arrows was allowed to manage funds of a maximum of 30 qualified investors and also handle up to S$250 million in assets under management (AUM).
However, 3AC went above the required AUM limit on two different occasions between July and September 2020, and between November 2020 and August 2021.
Also, MAS noted that Three Arrows "novated the management of its fund" to an unrelated offshore entity in the British Virgin Islands in September 2021. But the financial watchdog said the representation was "misleading", considering that Su Zhu, a director and co-founder of 3AC, was a common shareholder in both the crypto company and the offshore entity.
Meanwhile, Three Arrows recommenced management of some assets in February 2022 and later informed MAS towards the end of April 2022 that it would cease asset management in Singapore by May 6.
Another issue MAS raised was that 3AC did not notify the financial watchdog about changes made in the directorship and shareholdings of its directors Su Zhu and Kylie Livingstone Davies.
A statement from the notice said:
"In light of recent developments which call into question the solvency of the fund managed by TAC, MAS is assessing if there were further breaches by TAC of MAS' regulations."
The latest development comes on the heels of recent reports about Three Arrows Capital being ordered to liquidate its assets by a court in the British Virgin Islands. Teneo, a global advisory is to handle 3AC's insolvency.
Singapore Adopts Tougher Stance Towards the Crypto Industry
Voyager Digital's subsidiary also issued a notice of default to Three Arrows for defaulting on its loan repayment comprising $350 million USDC and 15,250 BTC.
Voyager further revealed that the company took $75 million from $200 million cash and USDC credit line earlier provided by Alameda Research.
Meanwhile, Singapore is employing a stricter stance regarding the crypto sector. In an interview with the Financial Times published on June 23, MAS chief fintech officer Sopnendu Mohanty said that the regulator will be intolerant of bad behavior in the industry.
Mohanty said:
"We have no tolerance for any market bad behavior. If somebody has done a bad thing, we are brutal and unrelentingly hard."
The MAS executive added that Singapore has adopted a "painfully slow" and draconian process for crypto companies seeking a license in the city-state. As previously reported by crypto.news, MAS granted in-principle approval to cryptocurrency exchange giant Crypto.com, along with other firms Genesis and Sparrow.