Beleaguered Three Arrows Capital Ordered Into Liquidation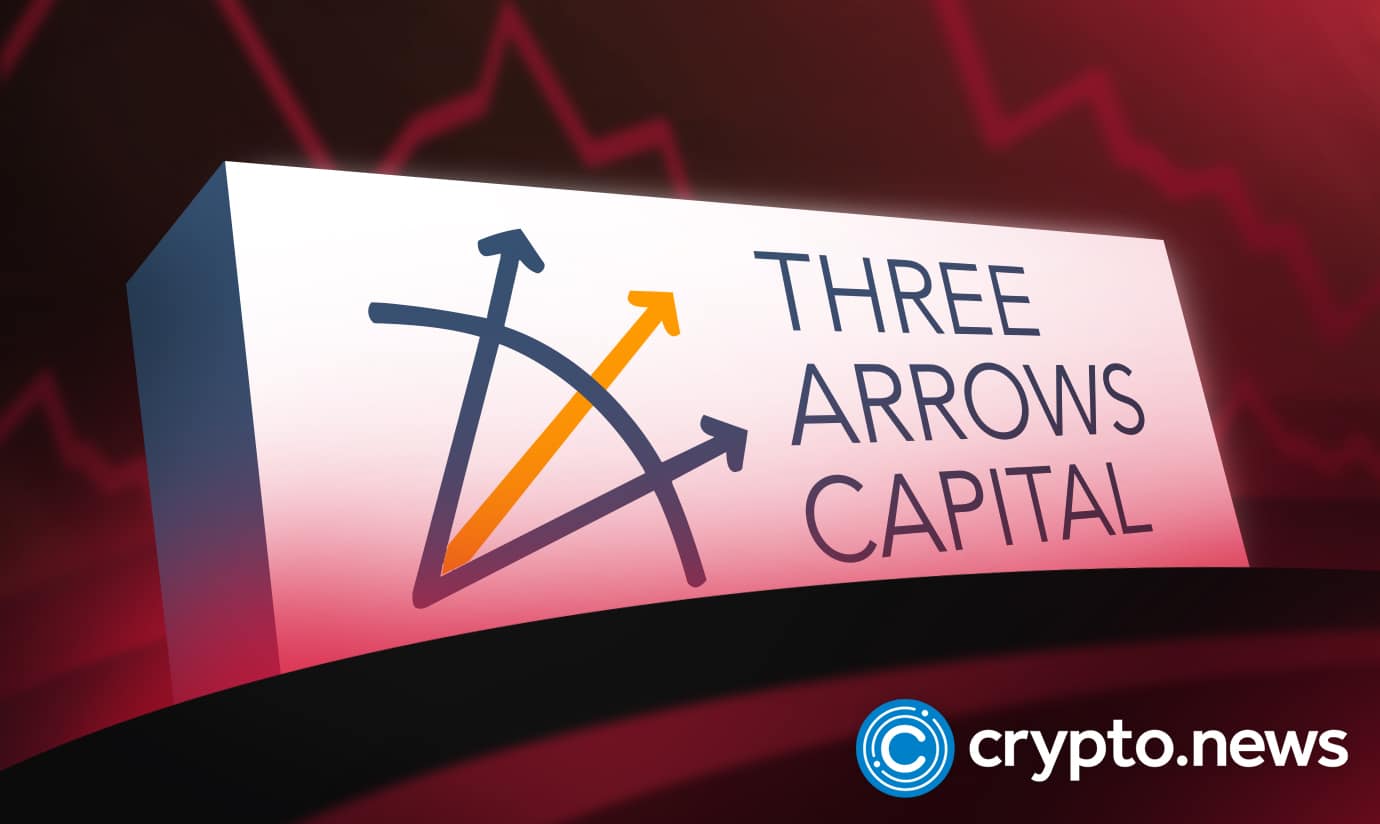 The problems surrounding the Singapore-based Cryptocurrency hedge fund Three Arrows Capital (3AC) continue to mount, with recent reports stating that the struggling firm received an order to liquidate its assets.
Liquidation Order for 3AC
3AC is one of a number of crypto yield outfits rumored to be insolvent amid the current bear market that has seen token prices plummet across the board.
According to Sky News on Wednesday (June 29, 2022), a British Virgin Islands court ordered the liquidation of Three Arrows Capital. While the implications of the liquidation for the company's creditors are unclear, major advisory firm Teneo is reported to be handling 3AC's insolvency.
The report is the latest in the ongoing saga surrounding 3AC amid reports that the crypto hedge fund is insolvent.
As previously reported by crypto.news, cryptocurrency broker Voyager, one of 3AC's creditors, asked the hedge fund to repay its loan valued at over $650 million in USDC and bitcoin, by June 27th. Voyager said that it would consider legal steps if Three Arrows defaults on repayment.
Following the collapse of Terra and algorithmic stablecoin UST back in May, 3AC lost around $200 million invested in LUNA. The hedge fund earlier saw its long position liquidated as a result of the plunge in cryptocurrency prices.
Previous reports also revealed that 3AC was believed to have sold 56,000 Lido staked ether (stETH) tokens.
Amid the crisis surrounding Three Arrows, Kylie Davies, the firm's co-founder, in an interview with the Wall Street Journal, revealed that the firm sought the services of legal advisers to devise a solution for its lenders and investors.
According to Davies at the time:
"We have always been believers in crypto and we still are. We are committed to working things out and finding an equitable solution for all our constituents."
Part of these scenarios being explored according to Dale includes the sale of some of the company's assets as well as seeking a buy-out from other companies.
High-yield Crypto Lending Under the Microscope
The crypto yield market has been hit hard by the current price downturns and some companies are currently unable to payout earnings to their customers. This situation has cascaded across several levels of the industry impacting even major funds like 3AC.
Yield chasing strategies saw these companies take risky bets on tokens like Luna with client funds. The Luna collapse effectively wiped out a significant amount of funds from their coffers leaving them unable to honor withdrawals from their clients.
Exchanges like FTX and BitMEX have reportedly liquidated positions held by 3AC amid their inability to meet margin calls. A margin call is a situation that happens when a fund's trading account for a particular asset falls below a level where it can maintain that trading position.
Corporate bailouts and other possible rescue operations have become a popular talking point amid the current situation. Binance CEO Changpeng Zhao has recently come out to say that not all affected crypto companies deserve to be rescued.