Voyager Digital Seeks Repayment Loan Worth Over $650 Million From Three Arrows Capital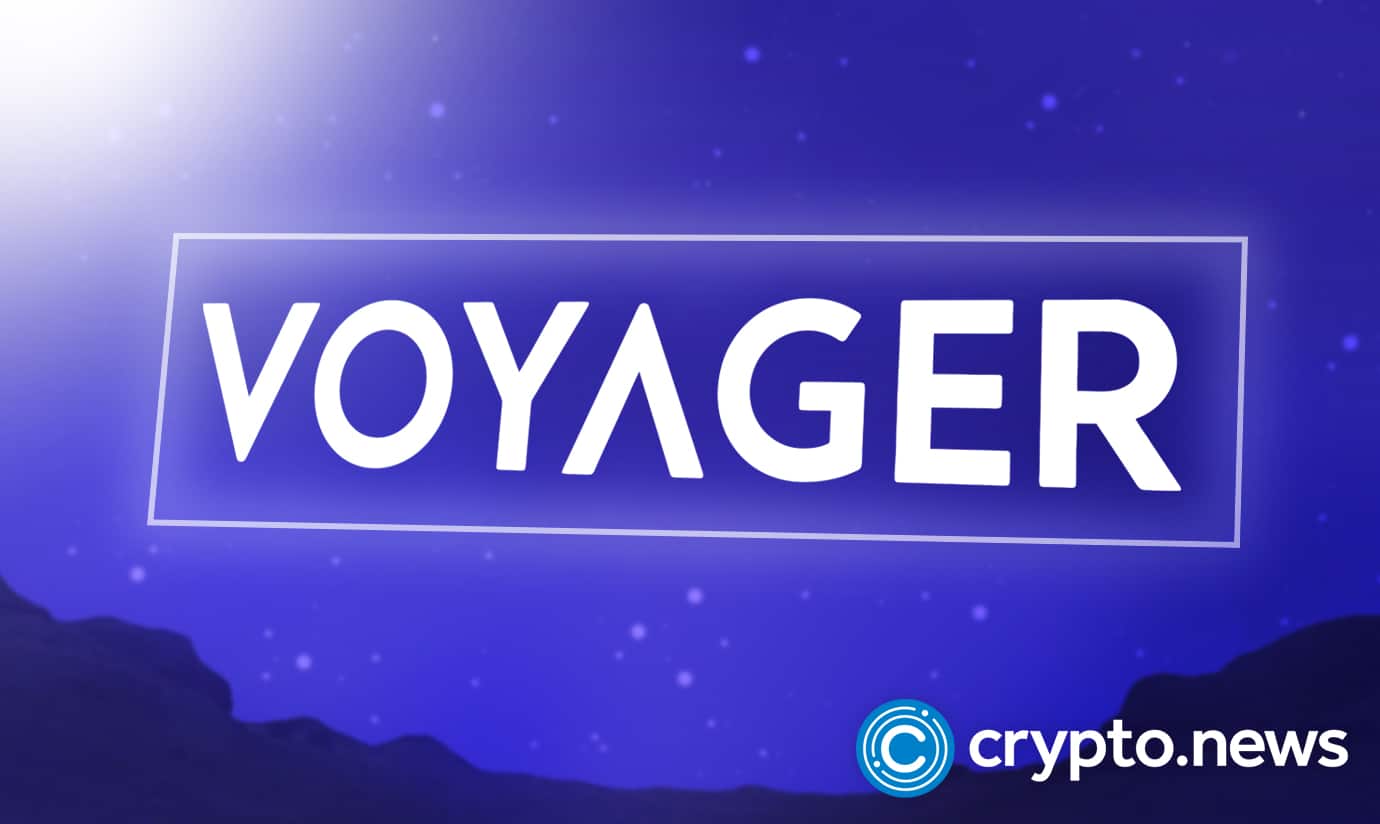 Cryptocurrency Broker Voyager Digital Holdings recently revealed that its exposure to struggling crypto hedge fund Three Arrows Capital (3AC) is valued at over $650 million in bitcoin (BTC) and USDC.
The crypto broker could issue a notice of default if 3AC defaults on repaying its loan. Meanwhile, Voyager secured a credit line worth nearly $500 million from quantitative crypto trading firm Alameda Research.
Voyager Considers Legal Steps to Retrieve Loan From 3AC
In a press release on Wednesday (June 22, 2022), Voyager Digital stated that its full exposure to Three Arrows Capital consists of $350 million USDC and 15,250 BTC (worth $304.4 million at the time of writing). Voyager also revealed that it sent requests to 3AC to repay its loans.
According to the official announcement, Voyager originally asked Three Arrows Capital to make a repayment of $25 million USDC by June 24th. The crypto broker further payment of the total balance of both BTC and USDC by June 27th.
While Voyager said that it could not determine the amount the company would recover from 3AC, the crypto brokerage is considering legal steps to take. The firm could issue a notice of default if Three Arrows Capital fails on its loan repayment.
A statement from the press release reads:
"Failure by 3AC to repay either requested amount by these specified dates will constitute an event of default. Voyager intends to pursue recovery from 3AC and is in discussions with the Company's advisors regarding the legal remedies available."
Three Arrows Capital revealed that it suffered heavy losses as a result of the cryptocurrency market meltdown. The hedge fund also invested $200 million in LUNA, an investment that cost the firm following the collapse of the tokens.
Meanwhile, crypto.news reported that 3AC hired financial and legal advisers to seek a settlement solution for its lenders and investors. The company is believed to have earlier sold 56,000 stETH.
SBF Providing Liquidity to Struggling Crypto Companies
Voyager also signed a definitive agreement with Alameda Research, founded by billionaire Sam Bankman-Fried (SBF), for a revolving line of credit. The loan provides more capital for Voyager and safeguards customers' assets in the volatile cryptocurrency market. 
As stated by the broker, the loan deal consists of $200 million in cash and USDC, and 15,000 BTC ($300 million). Each credit facility has an annual interest rate of 5% to be paid upon maturity and is expected to expire on December 31, 2024. 
Sam Bankman-Fried, founder and CEO of crypto exchange FTX, has bailed out struggling crypto firms in recent times. BlockFi CEO Zac Prince revealed that the firm got a $250 million revolving credit facility from FTX. Prince said that the newly-injected funds will help boost BlockFi's balance sheet.
The billionaire also said that leading crypto companies should not hesitate to assist struggling firms.
"I do feel like we have a responsibility to seriously consider stepping in, even if it is at a loss to ourselves, to stem contagion. Even if we weren't the ones who caused it, or weren't involved in it. I think that's what's healthy for the ecosystem, and I want to do what can help it grow and thrive."