Societe Generale Taps Tezos (XTZ) Blockchain for Issuance of Security Token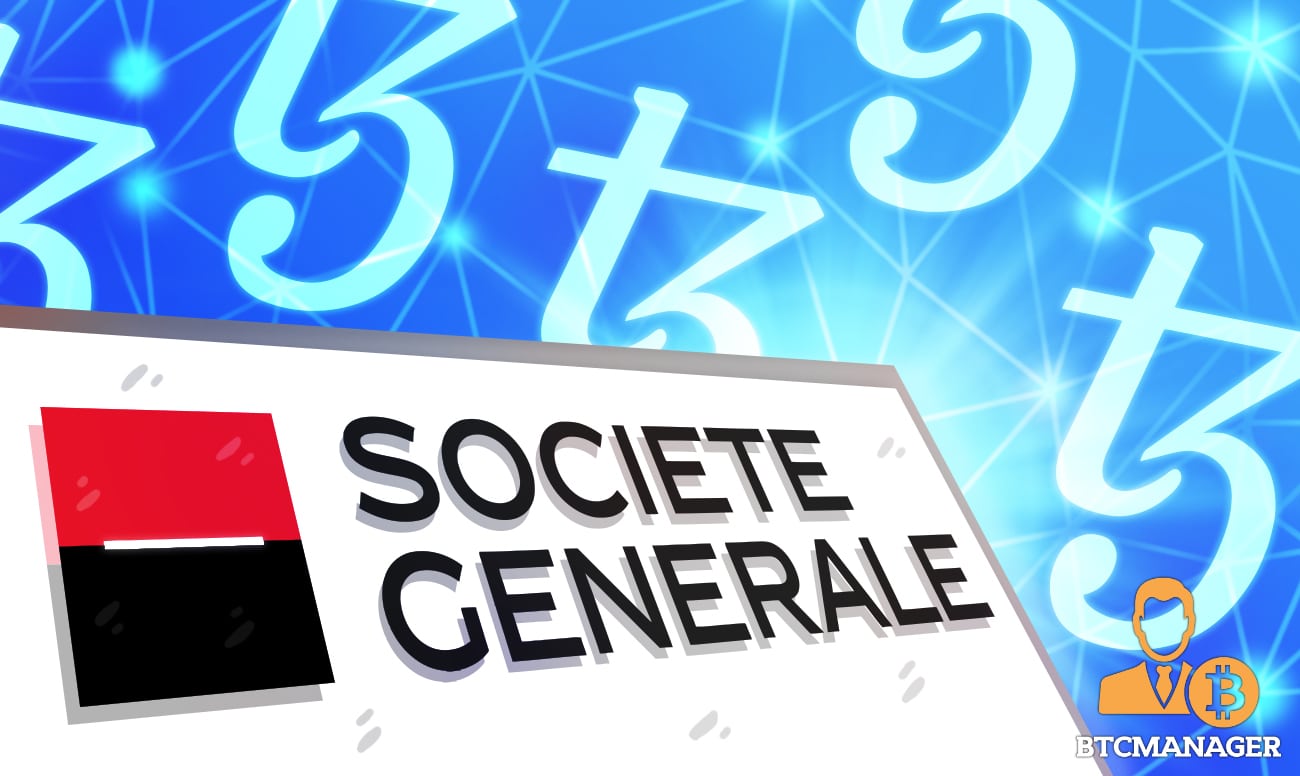 Societe Generale has announced the issuance of its first structured product as a security token on the Tezos (XTZ) blockchain. The bank says the move is part of the development process of its crypto assets structuring and issuance subsidiary dubbed Forged. Forge is scheduled to go into full operations by 2022.
Societe Generale Issues Token on Tezos 
According to a press release on April 15, 2021, Societe Generale (SocGen), a French multinational financial services company and investment bank established in 1864, has made Tezos (XTZ ) its blockchain of choice for the issuance of its security token.
Notably, the Paris-based bank has made it clear that the launch of its security token on the Tezos blockchain is part of the development process of Societe Generale – Forge, a regulated subsidiary of the Societe Generale Group, which will focus primarily on offering cryptocurrency products to users.
Scheduled to go live by 2022, SocGen has hinted that Forge will offer its professional clients crypto custodial services, issuance, structuring and exchanging.
Blockchain's Potential Reaffirmed 
At a time when bitcoin and other cryptocurrencies are steadily reaching new heights, SocGen says its latest "experimentation" goes a long way to show that public blockchains such as Tezos (XTZ) have all it takes to handle complex financial vehicles.
"This new experimentation, performed in accordance with best market practices, shows the legal, regulatory and operational feasibility of issuing more complex financial instruments (structured products) on a public blockchain," SocGen wrote.
Notably, a good number of traditional financial institutions are now warming up to cryptoassets and the underlying distributed ledger technology (DLT). SocGen says it firmly believes that innovative technologies like blockchain are crucial to its digital transformation and will arm it with the tools it needs to serve its clients better.
It's worthy of note that this is not the first time Societe Generale is issuing a financial instrument on the blockchain. As reported by BTCManager in April 2019, the lender adopted Ethereum for the issuance of a $122 million covered bond. 
And the bank says it tapped the Bank of France's CBDC to issue another EUR 40 million covered bond in May 2020.
At press time, the price of tezos (XTZ) is up by 10.65 percent in the past 24-hours, trading at $7.12, with a market cap of 5.44 billion, as seen on CoinMarketCap.