French Bank Societe Generale Issues $122 Million Covered Bond on Ethereum Network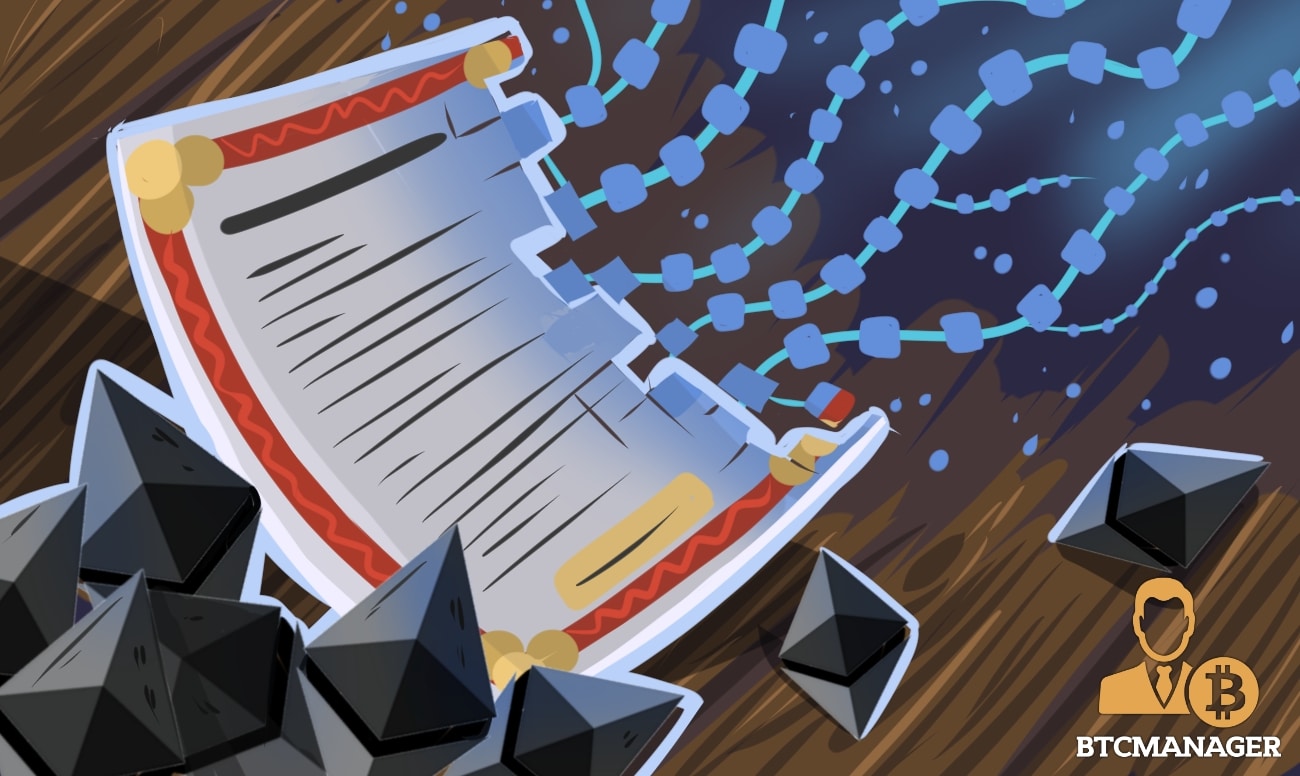 Societe Generale SFH, a subsidiary of one of Europe's largest financial services groups, Societe Generale Group, on April 23, 2019, announced that it had issued the first covered bond as a security token on the public Ethereum blockchain.
$122 Million Bond on Ethereum Blockchain
An increasing number of banks and financial institutions have turned to blockchain technology to make their operations more efficient, rapid, and transparent.
Examples of these include the Telenor-Valyou partnership in Pakistan, the coming together of HSBC Bank and Reliance Industries in India, and the deployment of Ripple's international remittance platform by Spanish multinational commercial bank Banco Santander.
However, the common theme between these cases is that they have all utilized a private, centralized version of blockchain.
Drifting against this trend, French multinational investment bank Societe Generale has now issued a covered bond (OFH) worth $112 million as a security token on the Ethereum blockchain.
This initiative is part of the Societe Group's entrepreneurial program called Internal Startup Call in which more than 60 internal startups are working to experiment with disruptive technologies like including the blockchain to develop new digital capital market practices.
The newly christened method of issuing covered bonds offers various benefits of distributed ledger technology (DLT), such as enhanced product scalability, automated computer code structuring, better transparency, quick transferability, and settlement. The procedure also proposes a new standard the issuance of securities in both primary and secondary bond markets which eliminates the need for financial intermediaries and, in turn, helps reduce costs.
According to the blog post, the bank's finance, legal, compliance, and operations departments worked together to make the ambitious operation a reality. The post notes that Gide Loyrette Nouel, a Paris-based independent law firm was appointed as legal advisor to the bond issuer, while PwC France and Francophone executed the role of blockchain advisors.
With that said, it remains to be seen whether the practice of digitization of security tokens on decentralized platforms becomes a norm in the future. Especially after considering the fact that large companies might not have as much control over public blockchain networks vis-à-vis private blockchains.
It's also worth highlighting that Societe Generale isn't really a novice in the blockchain sector.
BTCManager reported in February 2017 how Societe Generale and Dutch banking giant ING successfully completed a live oil trade on a blockchain-based platform.