Banco Santander Plans to Roll out Personal Payments via the Ripple Network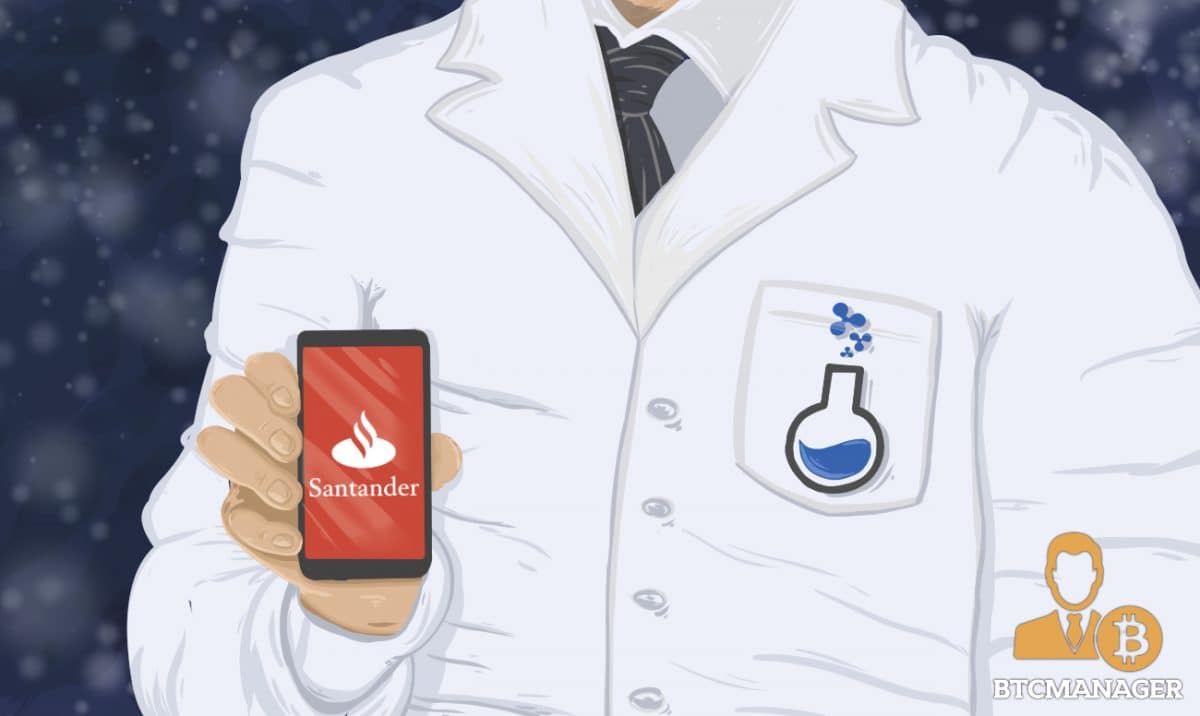 Banco Santander announced that it would be launching a mobile application powered by Ripple (XRP) Technology. Banco Santander is introducing international mobile payments for personal customers using Ripple's distributed ledger technology. The company embarked on this relationship with the Ripple Team a few months ago, and now it seems they are ready to introduce their latest development – an innovative day-to-day mobile international payment platform powered by the Ripple technology.
International Release
The application is set to launch in Spain, Brazil, the UK and Poland in the first quarter of 2018, according to the company's earnings presentation for 2017.
According to Finextra, Santander already set up a Q1 2018 launch date, and Ripple Chief Executive Brad Garlinghouse also announced the initiative to his followers on Twitter, noting that the application will be released this quarter.
A spokesperson for the bank noted:
"We plan to launch this in the coming months, and we can confirm in the registry that we plan to use xCurrent in the project. We expect to be one of the first global banks to roll out distributed ledger technology based payments for individuals."
Ripple's xCurrent
Ripple's xCurrent product does not use XRP, the company's native crypto. xCurrent offers a frictionless experience to send money globally using a streamlined technology across a global network of financial institutions. The product enables banks to settle cross-border payments with end-to-end tracking instantly.
Using xCurrent, banks message each other in real-time to confirm payment details before initiating the transaction and to confirm delivery once it settles.
It includes a Rulebook developed in partnership with the RippleNet Advisory Board that ensures operational consistency and legal clarity for every transaction.
Santander and Ripple
Santander group only now announced a mobile application powered by Ripple technology, however, the Bank has been piloting the technology for 18 months with bank staffers. The app has been tested using Apple Pay for payments of between £10 and £10,000 using Touch ID for secure sign-in.
In November 2017, the UK arm of the bank also announced plans to work with American Express to use Ripple's tech for blockchain-enabled cross-border business-to-business payments.
Ripple has already spent about $84 million XRP from its January reserve, so this new development may help Ripple recover part of that. The company has 61 billion XRP valued at $51 billion locked in custody over the next four years through a series of smart contracts. Each month, 1 billion XRP is released to the company for internal use.
Santander plans to introduce the application in four countries simultaneously while promising full transparency on fees and FX upfront. For now, the app will only be made available in the UK, Spain, Poland, and Brazil.
With this new application, the bank's customers will have easy and less expensive cross-border payments on the same day in less than a minute. The app also comes with a digital wallet, a personal finance manager and is designed to help with payments between people, no matter their location.