Solve.Care and ARPI Join Efforts to Tackle Increasing Costs in Medicaid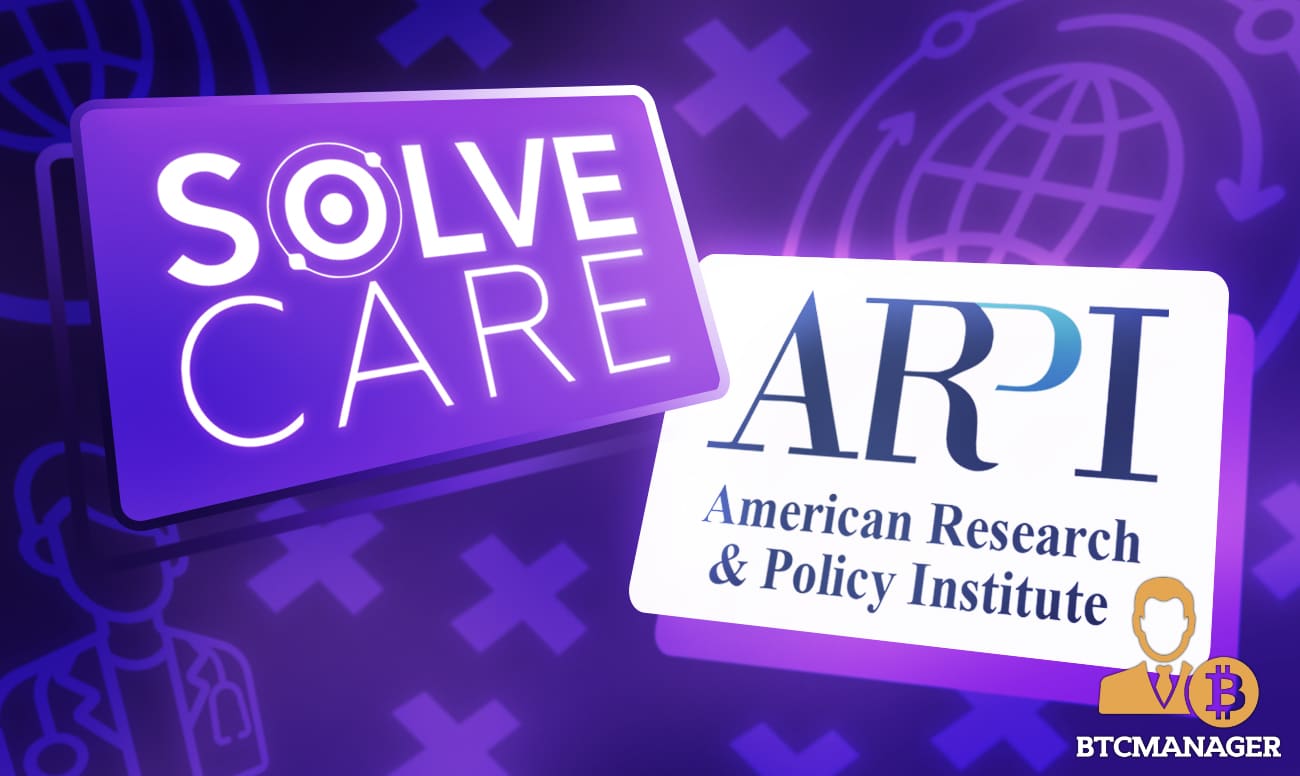 On September 30th in Washington DC, Solve.Care and ARPI (American Research and Policy Institute) announced their intention to work together. They join efforts to address shortcomings in the Medicaid market specifically. It comes as a result of the increasing population in the United States.
Inefficiencies in the Medical Field
Solve.Care uses blockchain at a global level to streamline how healthcare is managed and delivered. On the other hand, ARPI is a non-profit academic research and policy organization situated in Washington DC. ARPI's mission is dedicated to robust policy analysis and research for the public, policymakers and practitioners.
Additionally, their main focus lies with MMIS (Medicaid Management Information Systems) in individual states. Moreover, it marks integration with Centres for Medicare and Medicaid Services (CMS).
A report by the United States Government Accountability Office for Congressional Requesters indicated the following. It stated an overall $44.1 billion from 2008 to 2018 spent for MMIS and CMS. Additionally, the report noted that the rising costs in Medicaid were due to inefficiencies and lack of oversight.
With the population increase across states, managing IT systems have become more complex. Hence interoperability, efficiency and securing data are more complex. The above-formed partnership seeks a solution to the impending state problem.
Blockchain as a Solution in the Medical Sector
The combination of academic research and blockchain technology in addition to Smart Contracts is a way out. Moreover, they provide efficient data analysis, robust IT systems and proper management in the rising medical populations.
Following the announcement, the CEO of Solve.Care Pradeep Goel showed his support for blockchain. In that, the technology offers a way to revolutionize how healthcare is managed. Also, when applied correctly, the Smart Contracts, DLT and Dapps provide a secure medium of sharing medical data.
Pradeep added that utilizing aspects of decentralized finance and the crypto ecosystem creates effectiveness and interoperability. Moreover, the complex IT protocols in blockchain could serve millions of beneficiaries across states. A tried example is NEMT (non-emergency medical transportation.
Affordable Healthcare
In agreement was the Executive Director at ARPI, Dr David Randall. He insisted that projects like Medicaid offer healthcare to those who can't afford it in his statement. However, the program is in much need of change to serve more Americans. If improved, it could save billions of taxpayer's money.
Both ARPI and Solve.Care work hand in hand through research and use case applications for blockchain technology in medical care.