Twitter Integrates Bitcoin (BTC) Tipping Feature, NFT Authentication Live Soon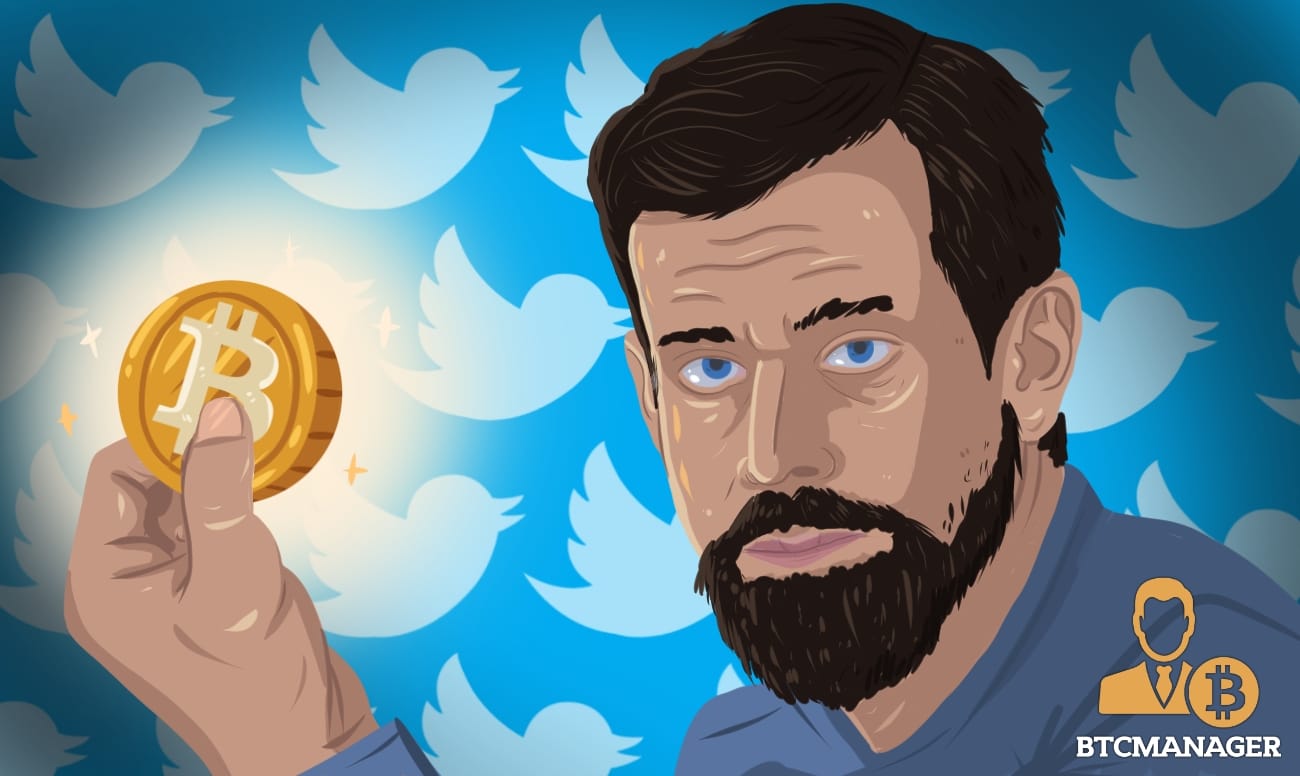 Twitter has announced that its iOS users will now be able to send and receive tips in bitcoin (BTC), with the feature to be rolled out on Android devices soon. The team has also hinted that the non-fungible token (NFTs) verification feature is in the works.
Twitter Fulfills its Bitcoin (BTC) Promise
As reported by BTCManager earlier in July 2021, Square and Twitter CEO Jack Dorsey hinted at making bitcoin (BTC) an integral part of the Twitter business model. At the time, Dorsey said:
"If the internet has a native currency, a global currency, we are able to move so much faster with products such as Super Follows, Commerce, Subscriptions, Tip Jar, and we can reach every single person on the planet because of that instead of going down a market-by-market-by-market approach. 
Fast forward to September 23, 2021, and the firm has taken a major leap in that direction by rolling out the bitcoin (BTC) tipping feature for its iOS users globally, making it possible for them to add their Bitcoin and Lightning wallet addresses to their Twitter profile.
In addition to bitcoin, users will also be able to send or receive tips via other third-party payment services available in their location, including Square's Cash App, Bandcamp, Venmo, Chipper, and more.
We're also adding new payment options and, for the first time, allowing people to send Bitcoin tips through the use of a Bitcoin address or Lightning-enabled wallet ⚡️

— Esther Crawford ✨ (@esthercrawford) September 23, 2021
"We want everyone on Twitter to have access to pathways to get paid. Digital currencies that encourage more people to participate in the economy and help people send each other money across borders and with as little friction as possible – help us get there," declared the company in a  blog post.
NFT Verification Feature
Non-fungible tokens (NFTs) are rapidly gaining traction globally, and owners of these digital collectibles are increasingly using them as avatars on their Twitter profiles these days. Now, Twitter has revealed that it's also working on an NFTs verification feature.
Esther Crawford, product manager at Twitter has hinted that once the feature is implemented, Twitter users who own NFTs would be able to connect their crypto wallets to their Twitter accounts to prove the ownership of their collectibles.
"We're interested in basically making it somehow visually clear that this is an authenticated avatar and then give you some interesting info and insight about the provenance of that NFT, so that's kind of where we're at today," she said.
At press time, the bitcoin price is hovering around $44, 963, with a market cap of $846.41 billion, according to CoinMarketCap.